Toshiba has Supplied Substation Operation Training Simulators in Pakistan
NEWS RELEASE
Transmission & Distribution
Order received / delivery
December 5 2018
Toshiba Energy Systems & Solutions Corporation
The simulators will secure efficient operation by training 120 operators a year
Kawasaki, Japan — Toshiba Energy Systems & Solutions Corporation (hereinafter referred to as Toshiba ESS) today announced that it delivered substation operation training simulators to the training center run by National Transmission and Despatch Company (NTDC) Pakistan. Every year, the simulators will provide all the required training for 120 operation engineers and will contribute to ensuring efficient operation.
The training simulators comprise operation training system for a substation monitoring and controlling system and a protection relay operation simulation system. The former shows operation engineers how to operate substation and trains them in handling power system incidents and securing recovery, while the latter promotes better understanding of protection relays, which quickly isolate the affected part of the power systems in the event of faults, and provide training for their operation.
Grid needs to be operated in accordance with changes in demand and change of grid condition. With this training simulators, users can create and update training scenarios according to the conditions of the grid as in an actual grid. It is an effective system that can be used not only in the grid operation department, but also in the planning department.
"I'm pleased that our substation operation training simulators will contribute to Pakistan's stable power supply," said Mr. Hideki Saito, Vice President of the Transmission & Distribution Systems Div. at Toshiba ESS. "Toshiba ESS will continue to contribute to creating stable power supplies using knowledge cultivated during our proven track record as the leader in grid monitoring and controlling systems in the Japanese market."
Given the rapid growth of electric power demand in emerging countries, increasing the number of operators and providing training is necessary for a stable power supply. In Japan, how to transfer skills and techniques of operators is a challenge. As a result, there are growing needs for substation operation training simulators.
In addition to this training simulators, Toshiba ESS also has developed a compact system consisting of a PC that can easily introduce high-performance training simulators for educational institutions such as universities and training centers at power companies. Toshiba ESS will contribute to supporting education for engineers and stable power supplies around the world by providing substation operation training simulators.

Sub station Training Simulators which Toshiba ESS has delivered.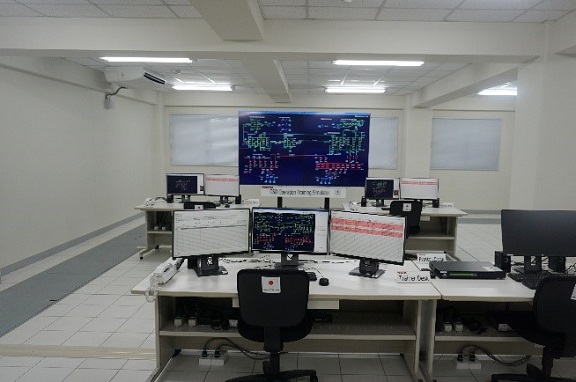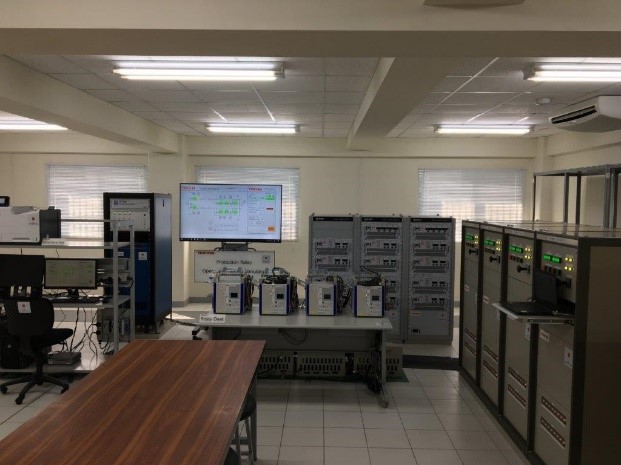 Information in the news release, including product prices and specifications, content of services and contact information, is current on the date of the news release , but is subject to change without prior notice.
News Release