MOH to Deliver First Reformed Methanol Fuel Cell System "MPT" with Toshiba Technical Support
- Support Starts for Vessels and Railroad Vehicles -
PRESS RELEASE
Hydrogen Energy
Order received / delivery
December 22 2021
Toshiba Energy Systems & Solutions Corporation
KAWASAKI, JAPAN―Toshiba Energy Systems & Solutions Corporation (hereinafter, "Toshiba ESS") announced today that it had formed a partnership with More Hydrogen Energy Technology Co., Ltd. (hereinafter, "MOH"), in Guangzhou, China, in 2019 and provided them with technical support for a reformed methanol fuel cell system called "MPT." MOH has delivered two MPT units (output 5kW/unit) for the Liuxi River Base Station in Guangdong for mobile phones by China Steel Tower Co., Ltd., which is one of the major mobile companies in China. This is their first MPT delivery. In addition, Toshiba ESS has signed a memorandum of understanding with MOH to start a discussion about a partnership with a high-power, reformed methanol fuel cell system for vessels and railroad vehicles.
In China, because methanol is relatively inexpensive and there is a low amount of CO2 fuel, these fuel cell systems can reduce the environmental load. Furthermore, the MPT will achieve long life operation with Toshiba ESS's technical support.
China's 14th Five-Year Plan which has a long-term goal of increasing the ratio of energy from non-fossil fuels to primary energy consumption by 20% by 2025, was established in March 2021, and is accelerating toward decarbonization. On November 16, 2021, the "14th Five-Year Plan for Information and Communication Industry Development" was released by the Ministry of Industry and Information Technology of the People's Republic of China. Under this plan, the number of 5G base stations per 10,000 people will increase from 5 in 2020 to 26 in 2025, and 5G users will increase from 15% in 2020 to 56% in 2025. The Chinese markets for telecommunication equipment and services are also predicted to rapidly expand by 2025.
Yoshihisa Sanagi, General Manager of the Hydrogen Energy Business Division at Toshiba ESS, said, "I am honored to be able to support delivery of the first MPT in China thanks to our partnership with MOH. Toshiba will continue to expand the adoption of clean hydrogen energy globally with our hydrogen energy technologies, products and solutions."

Overview of More Hydrogen Energy Technology Co., Ltd.
| | |
| --- | --- |
| Company name | More Hydrogen Energy Technology Co., Ltd. |
| Head office | Guangzhou, Guangdong Province, China |
| Established | 2018 |
| Business description | Manufacture and sale of fuel cell systems |
| Representative | Ge Wang (Chairman) |
First MPT installed at the base station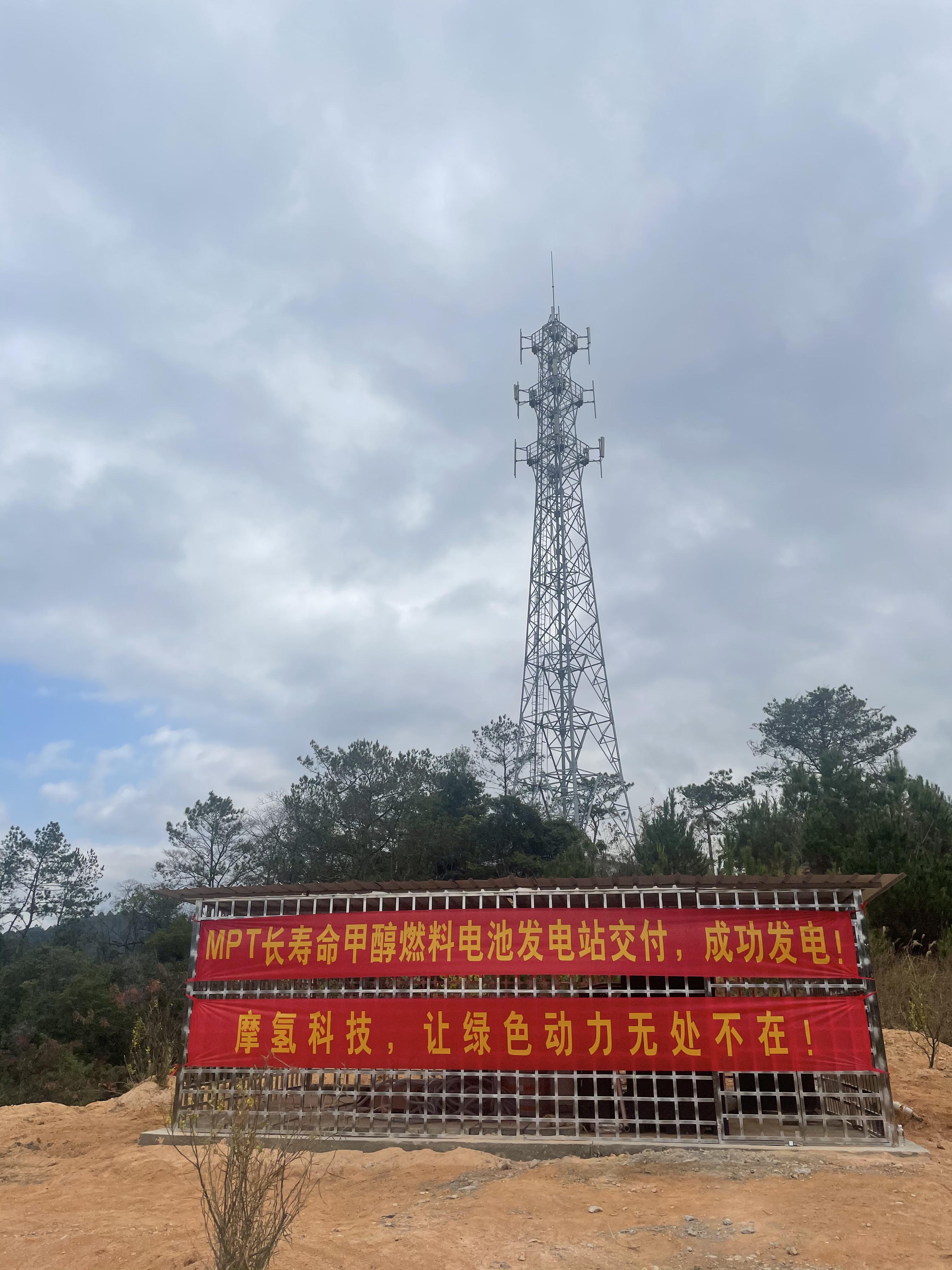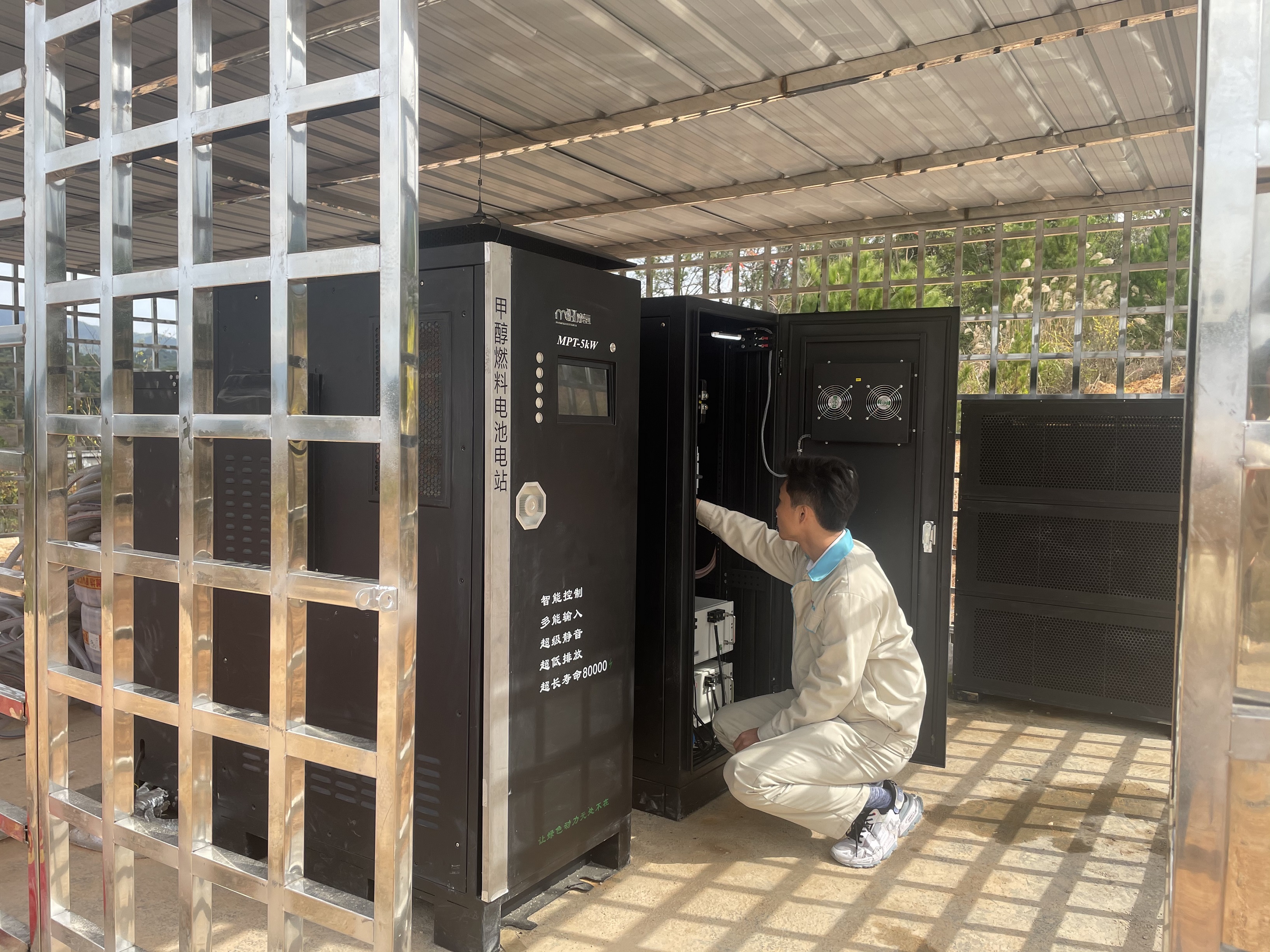 Information in the News Release, including product prices and specifications, content of services and contact information, is current on the date of the News Release , but is subject to change without prior notice.
News Release