Green Hydrogen Station, "H2One™ Station Unit," Now Opening in Toyama Prefecture, Japan
– To realize local energy production for local consumption using hydrogen –
NEWS RELEASE
Hydrogen Energy
Order received / delivery
January 23 2020
Toshiba Energy Systems & Solutions Corporation
Toyama, Japan—Toshiba Energy Systems & Solutions Corporation (hereinafter "Toshiba ESS") today announced that Toshiba ESS has successfully completed delivery of the "H2One™ Station Unit" for the Toyama Hydrogen Energy Promotion Council. The system has started operation today at the Toyama City Environment Center in Toyama Prefecture, Japan.
The "H2One™ Station Unit" made by Toshiba ESS is a system which produces hydrogen using electric power generated by renewable energy and supplies hydrogen to fuel cell vehicles. The system is capable of producing enough hydrogen for eight hydrogen fuel cell vehicles*1 per day in as quickly as three minutes.*2
The "H2One™ Station Unit," which produces hydrogen using only one container, and can be installed easily without other unit accessories, and operated by various facilities such as factories, harbors, airports, and bus depots.
The Toyama Hydrogen Energy Promotion Council, as part of a low carbon society initiative through the development of a hydrogen infrastructure, is planning the introduction of hydrogen station units using renewable energy-sourced electricity and hydrogen fuel cell vehicles. For this project, the " H2One™ Station Unit", which can be used to produce a large amount of hydrogen, has been chosen and will be used for the planning.
Yoshihisa Sanagi, General Manager of the Hydrogen Energy Business Division at Toshiba ESS, said, "We will contribute to the revitalization of the community through hydrogen related systems which can supply clean electricity based on renewable energy and expand hydrogen energy with hydrogen-powered technologies."
Through this green hydrogen station, the "H2One™ Station Unit," Toshiba ESS will realize a low-carbon society and will continue to promote innovative hydrogen business.
*1: Based on 23.2 km average mileage per day in Japan.
*2: When the pressure accumulator is full.

Picture of the "H2One™ Station Unit"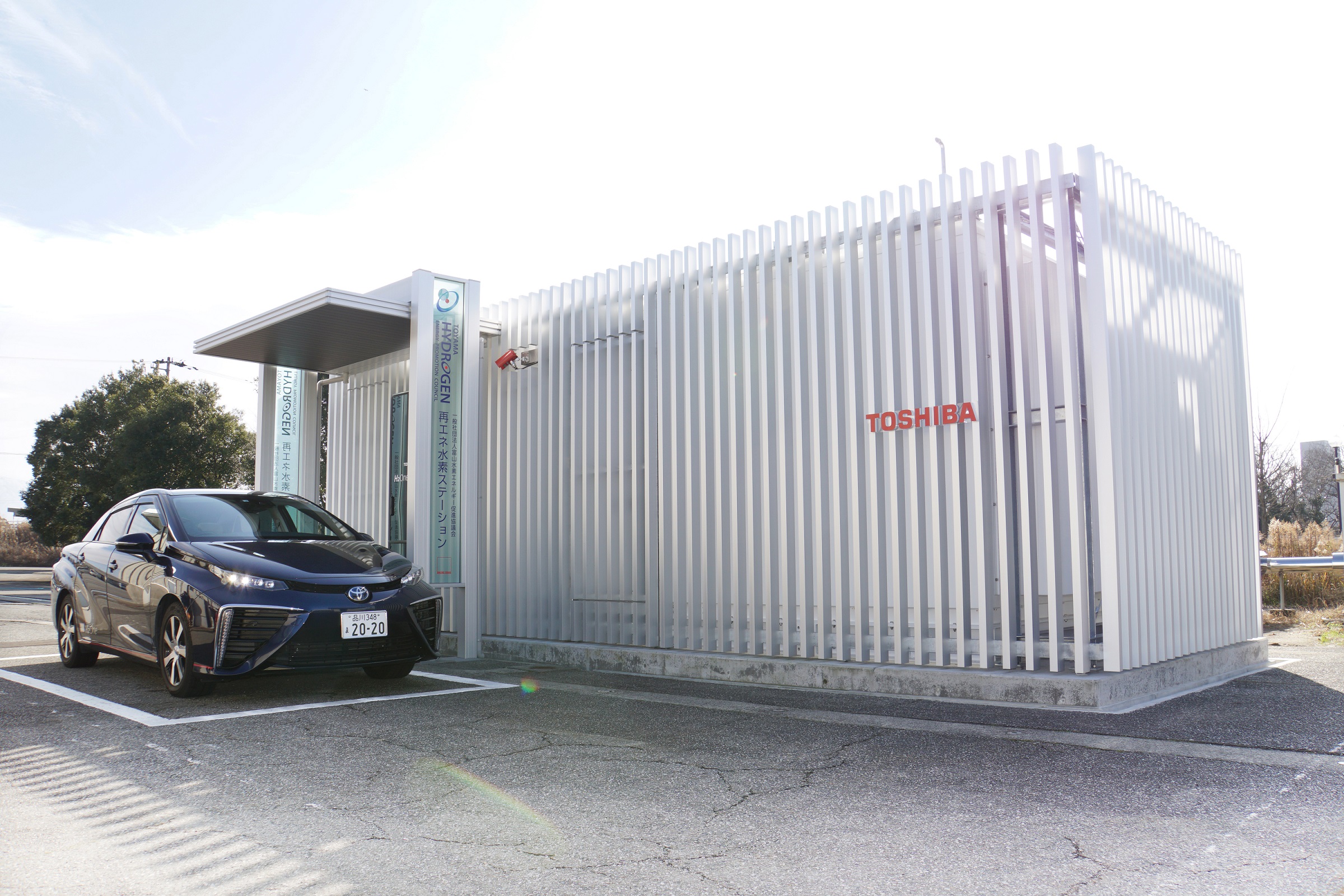 Picture of the Opening ceremony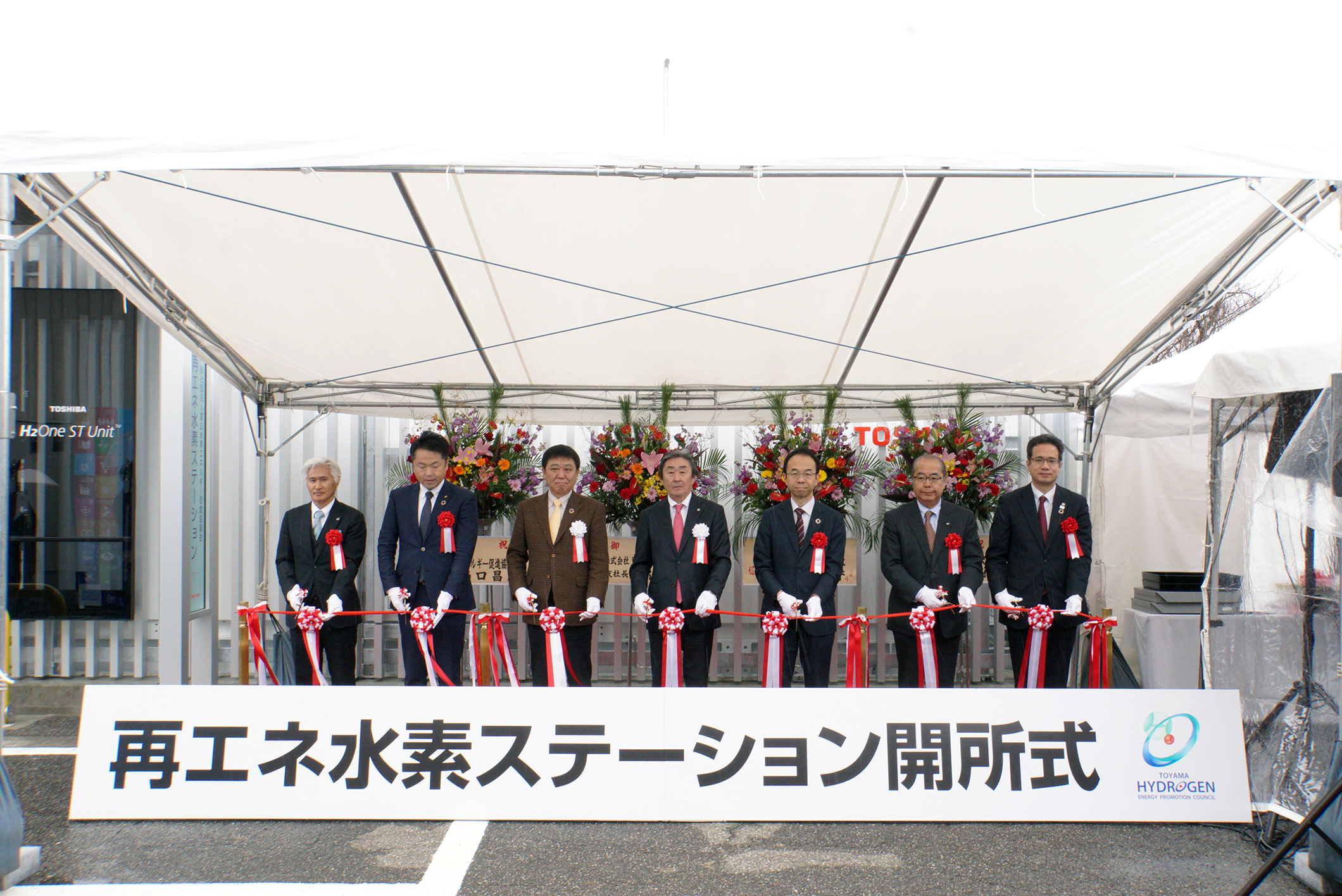 Information in the news release, including product prices and specifications, content of services and contact information, is current on the date of the news release , but is subject to change without prior notice.
News Release