Toshiba's Pure Hydrogen Fuel Cell System, "H2Rex™" to Start Full Operation
- Hydrogen supplied by Fukushima Hydrogen Energy Research Field (FH2R) -
NEWS RELEASE
Hydrogen Energy
Order received / delivery
June 29 2020
Toshiba Energy Systems & Solutions Corporation
KAWASAKI, JAPAN―Toshiba Energy Systems & Solutions Corporation (hereinafter "Toshiba ESS") announced today that two pure hydrogen fuel cell systems, "H2Rex™," installed at Azuma Sports Park and J-Village National Training Center have started full operation in Fukushima Prefecture. Both H2Rex™ units generate electric power using hydrogen supplied by Fukushima Hydrogen Energy Research Field(FH2R), which is a renewable energy-powered 10MW-class hydrogen production unit, one of the largest in the world, and will start operation in July.
H2Rex™ is a clean energy solution that uses hydrogen as fuel for CO2-free electricity generation. The high output of H2Rex™ can boot up and start generating electricity in only about five minutes. Generated electric power is used for lighting and air conditioning for the facilities, and generated heat from the system is also effectively used as hot water.
Yoshihisa Sanagi, General Manager of the Hydrogen Energy Business Division at Toshiba ESS, said, "It is our great honor to contribute to the formulation of the hydrogen supply chain in Fukushima and we will commit to continuous efforts for the realization of the hydrogen society through developments in wide areas of hydrogen technology, from its generation to utilization."
Toshiba ESS is carrying out verification tests for demand and power supply adjustments using hydrogen in the hopes of maximizing its utilization and establish low-cost, green hydrogen production technology without the use of storage batteries. This is achieved by making adjustments to supply and demand in the power grid at FH2R with the New Energy and Industrial Technology Development Organization(NEDO), Tohoku Electric Power Co., Inc., and Iwatani Corporation.
Fukushima Prefecture is working on the project for development of the new energy society model to generate hydrogen from renewable energy, and to store and transport it in the community under "The Fukushima Plan for a New Energy Society." The two H2Rex™ units are installed and operated under the project. A closed hydrogen supply chain from generating, storage, transportation to utilization within Fukushima Prefecture has been established by starting operation of H2Rex™ with hydrogen supplied by FH2R.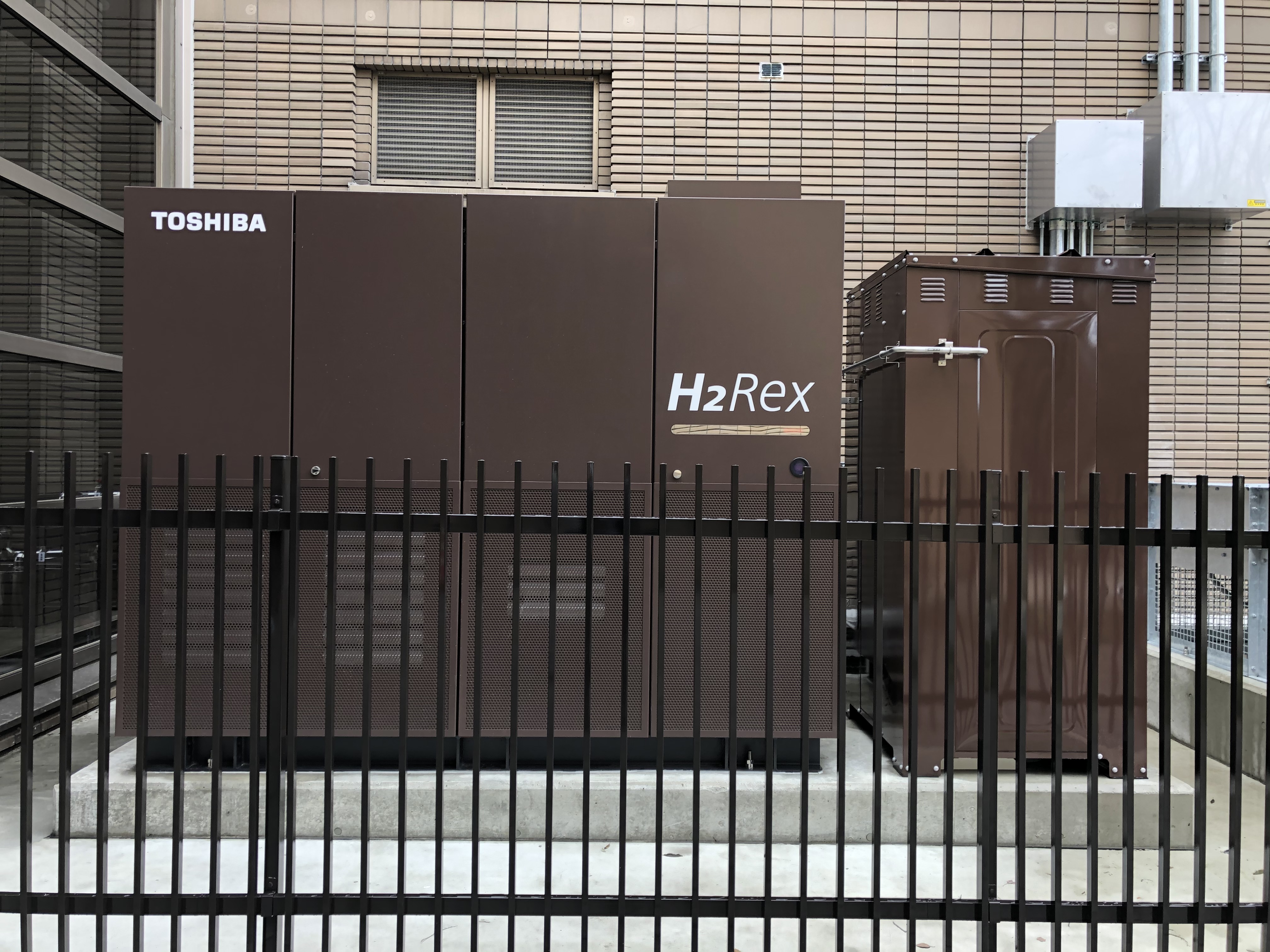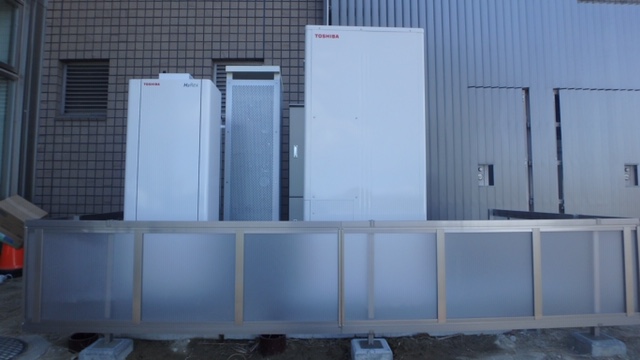 Information in the news release, including product prices and specifications, content of services and contact information, is current on the date of the news release , but is subject to change without prior notice.
News Release