Toshiba Facility in Indian Subsidiary Accredited as Japan-India Institute for Manufacturing
INFORMATION
Transmission & Distribution
Awards
April 23 2021
Toshiba Energy Systems & Solutions Corporation
KAWASAKI, Japan- Toshiba Energy Systems & Solutions Corporation (ESS) today announced that the human resource development facility of Toshiba Transmission & Distribution Systems (India) Pvt. Ltd., (TTDI), a Toshiba Group company located in India that manufactures and sells distribution transformers, power transformers and switchgears, along with EPC business, has been certified by the Ministry of Economy, Trade and Industry (METI) as a Japan-India Institute for Manufacturing (JIM). An accreditation ceremony was held at METI on April 23, 2021.
The JIM Project is a part of the Manufacturing Skill Transfer Promotion Program*, a joint program by METI and India's Ministry of Skill Development and Entrepreneurship agreed in November 2016. The project aims to establish Japanese way of thinking about manufacturing, focusing on areas such as kaizen and the 5S (sort, set in order, shine, standardize and sustain). These institutes will develop human resources that will play central roles in the manufacturing sites of the future.
Since last year, TTDI has been providing fundamental skill training to newly hired personnel and multi-skill training to existing employees at its human resource development facility, the TTDI Skill Development Center. In recognition of its efforts, METI has certified it as a JIM, and from April 2021, TTDI JIM was inaugurated in the TTDI Skill Development Center, the 15th accredited Japan-India Institute for Manufacturing.
The new TTDI JIM will accept up to 120 under- graduates of local industrial training schools as technical trainees each year. They will receive training regarding welding, coil winding, assembly, painting, and more.
Mr. Koji Saito, Director, Vice President of the Grid Aggregation Division said, "We are very proud of this accreditation. Through TTDI JIM, we wish to contribute to the development of the manufacturing industry by developing human resources in India."
Toshiba ESS will further enhance its ESG activities based on the Toshiba Group's management philosophy of "Committed to People, Committed to the Future," and will help tackle social issues and challenges such as achieving the SDGs through its technologies and business activities.
* This program was created to contribute to India's goals of "Make-In-India" and "Skill India" for the Indian manufacturing sector, which is expected to achieve medium- and long-term economic growth.
Accreditation Ceremony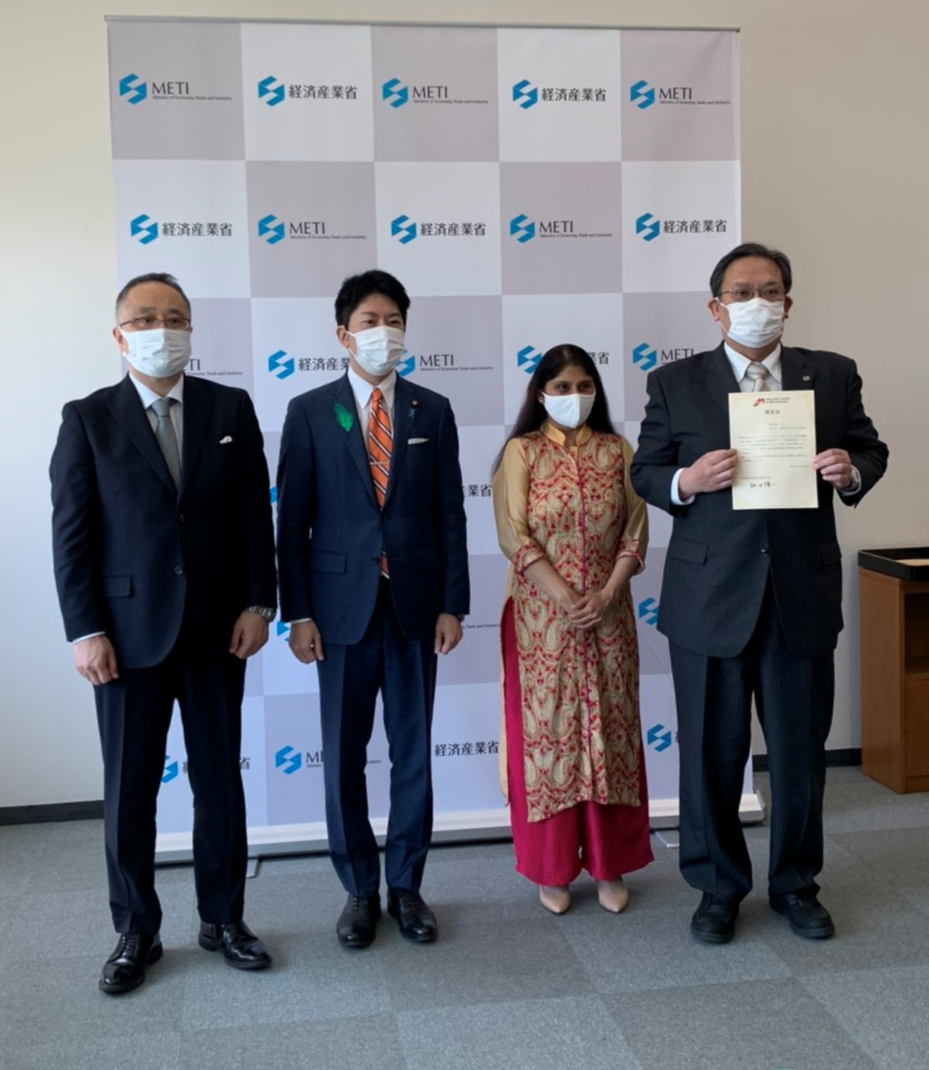 Interior of the TTDI Skill Development Center (JIM)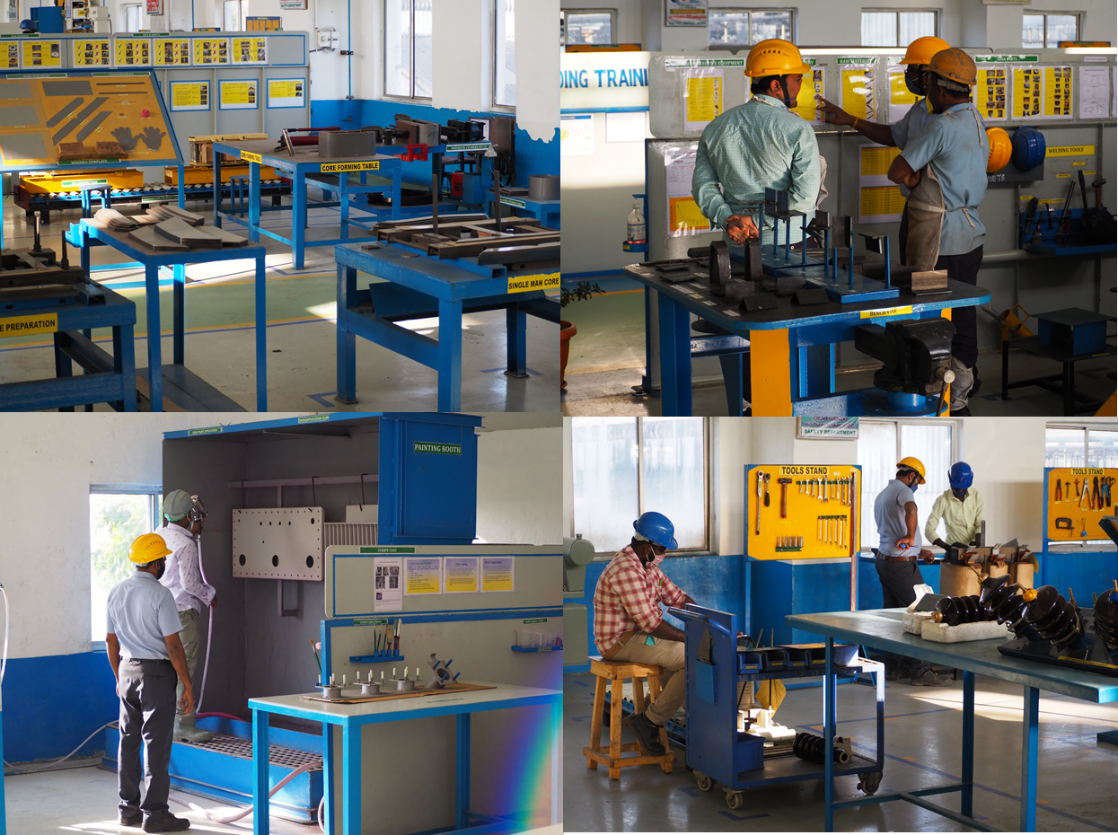 Safety training site and group safety and 5S training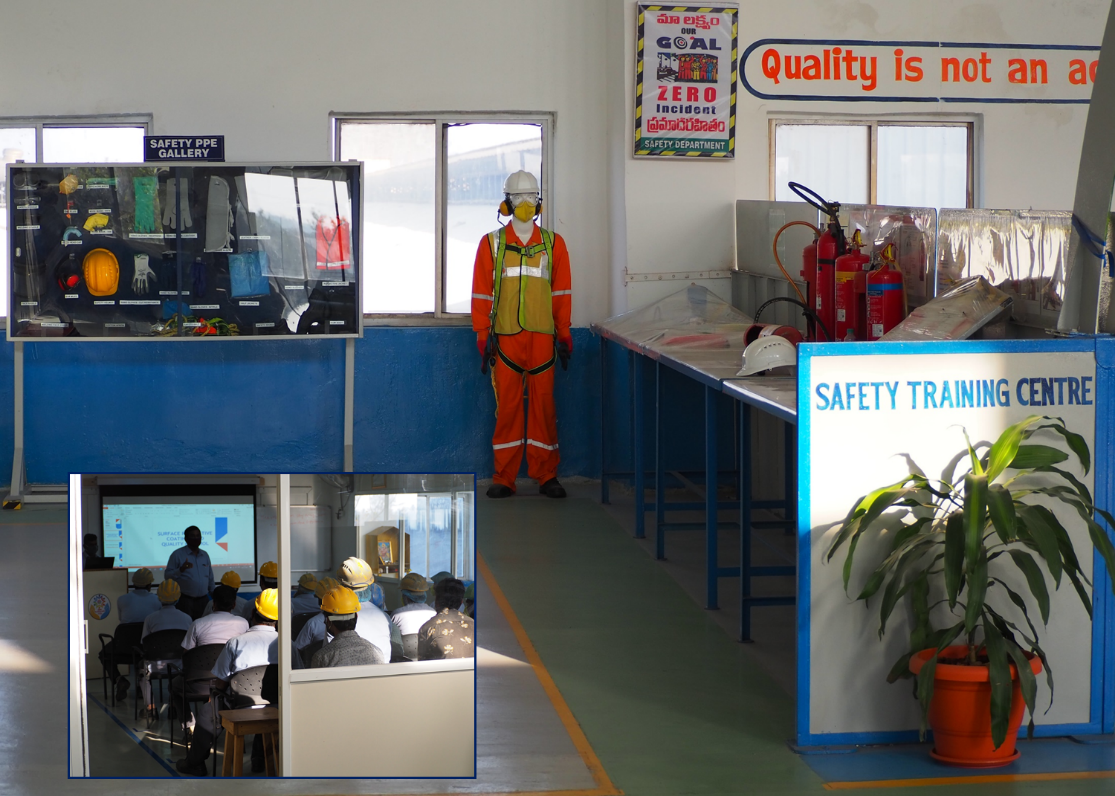 Information in the news release, including product prices and specifications, content of services and contact information, is current on the date of the news release , but is subject to change without prior notice.
News Release