New technology contributes to carbon neutrality
R&D of Solid Oxide Electrolysis Cell(SOEC*1)
Toshiba has achieved high hydrogen production efficiency by developing original materials for hydrogen generating electrodes.

In addition, by controlling the hydrogen and oxygen electrode structures and the electrode / electrolyte interface structure, we have succeeded in reducing the deterioration rate and extending the service life.
*1 SOEC:Solid Oxide Electrolysis Cell
A part of this work is supported by a project (JPNP14021) commissioned by the New Energy and Industrial Technology Development Organization (NEDO), Japan.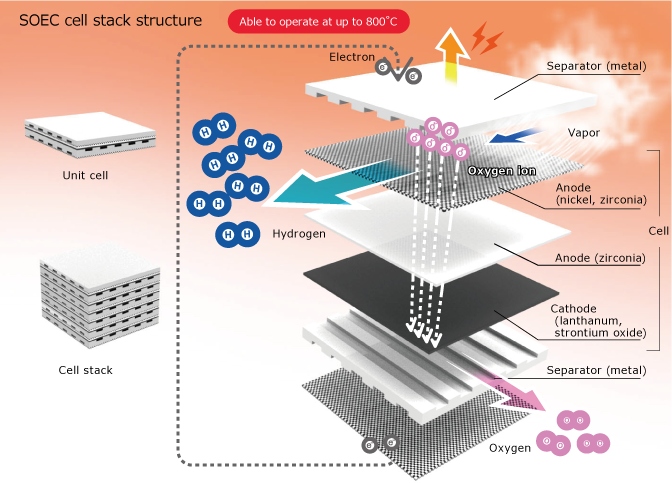 R&D of Electrocatalyst for Polymer Electrolyte Membrane Electrolysis Cell(PEMEC*2)
Toshiba has developed a unique laminated catalyst structure ACLS*3 for PEM electrolyzer, and succeeded in significantly reducing precious metals by improving gas and water diffusivity.
*2 PEMEC:Polymer Electrolyte Membrane Electrolysis Cell
*3 ACLS:Alternating Catalyst Layer Structure
ACLS Manufacturing process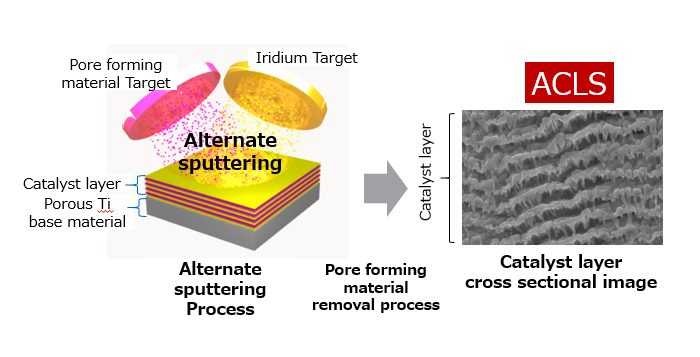 ACLS performance
A precious metal "Iridium" has been reduced to 1/10 of the conventional level.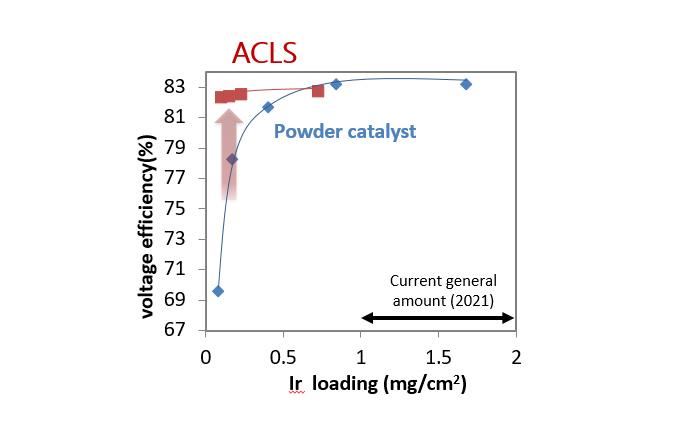 It enables the cost reduction of water electrolyzer and contributes to the realization of a hydrogen society.