News Releases
Toshiba Opens Integrated Hydrogen Application Center
- New H2One™ solution for logistics facilities to promote hydrogen supply system business for fuel-cell vehicles
- Renewable energy use to produce hydrogen for fuel-cell forklifts
- Enhances operating efficiency with no CO2 emissions

13 Jul, 2017
TOKYO-Toshiba Corporation (TOKYO: 6502) today announced that it has opened a new Hydrogen Application Center at its Fuchu Complex in western Tokyo. The center is built around a newly designed H2One™ hydrogen power system that uses renewable energy to produce hydrogen and supply it to fuel-cell forklifts operating in the complex.
"This center showcases totally CO2-free operation, from hydrogen production through to application," noted Mr. Hiroyuki Ota, Project Manager of Toshiba's Energy Systems and Solutions Company. "The convenience of being able to fill-up in as short a time as 3 minutes expressly caters to need for extended vehicle availability and operation in factories, warehouses and airports."
The system is controlled by Toshiba's groundbreaking hydrogen energy management system, H2EMS™, which includes a new hydrogen demand prediction function that forecasts supply requirements for each fuel-cell-powered vehicle, allowing space saving optimization of the area devoted to hydrogen storage.
Toshiba continues to contribute to the global expansion of hydrogen energy solutions and the transition to a low-carbon economy.
Integrated Hydrogen Application Center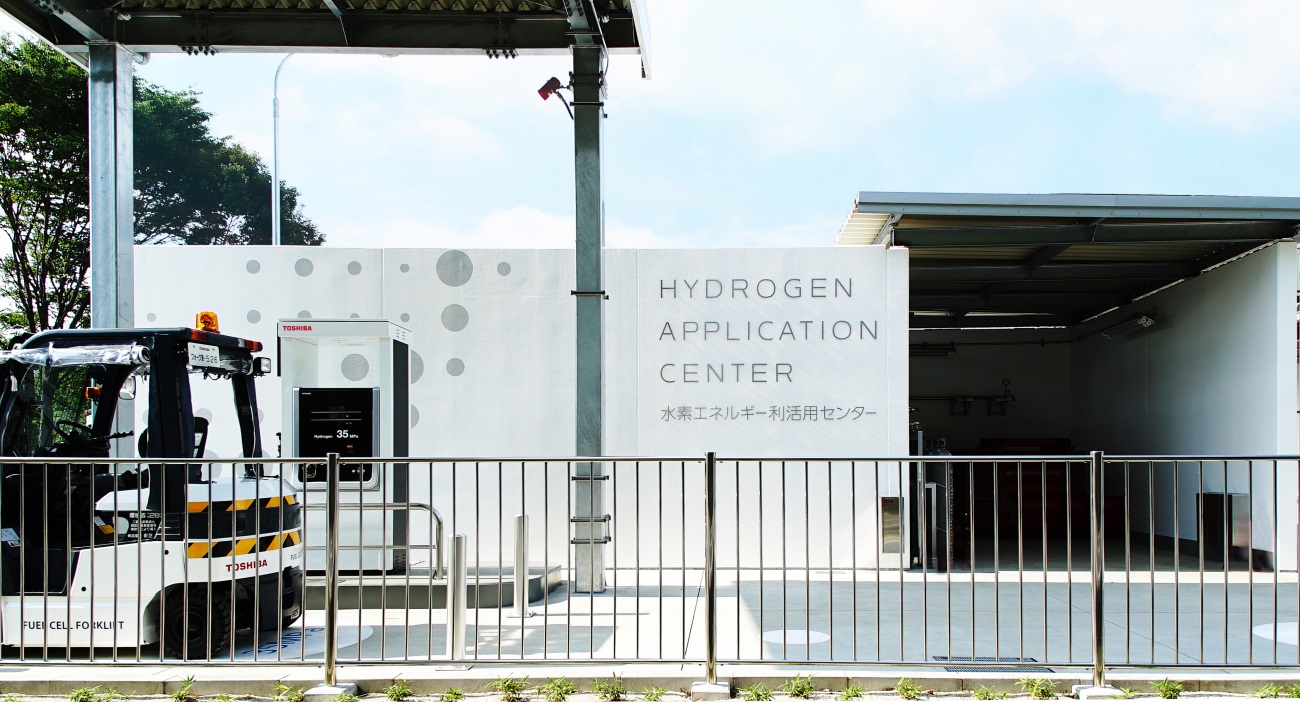 System Structure