Basic Commitment of the Toshiba Group
Committed to People, Committed to the Future.
At Toshiba, we commit to raising the quality of life for people around the world, ensuring progress that is in harmony with our planet.
Discover roles at Toshiba
Recruitment and internship info for university students.
From Indonesia
System Engineer
Power Control Computer Systems Department

Toshiba's long history shows that it is a company that gives energy and spirit of innovation to the society. I am a person that was drawn by the challenge of learning advance technology, new language, and culture, so I decided to join Toshiba as a system engineer in 2013. My current role is to participate in the entire life cycle of energy projects, including design, development, configuration, testing and training. I work with a team engaging in the tasks for both global and domestic projects which gives me the ability to adapt to multiple operational protocols and procedures as well as to manage resources from different expertise and geographies. I feel most fulfilled when I can deliver products that meet customer's expectations and help them increase the level of comfort in their work activities. Working in a global company like Toshiba gives me the chance to work with experts around the world.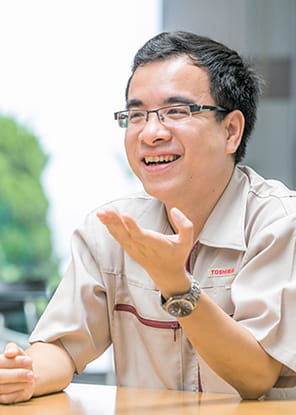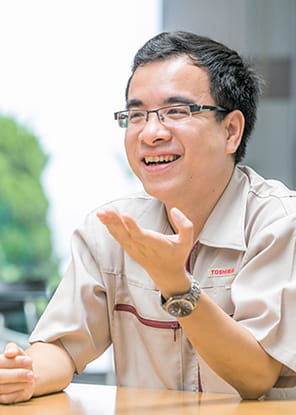 From Vietnam
Research Scientist
Design & Manufacturing Innovation Department

I work in Toshiba's Corporate Manufacturing Engineering Center which undertakes R&D activities to support and provide cutting-edge manufacturing solutions for Toshiba Group. My team works mainly on the strategy design, inventory control and operation optimization of supply chain management covering a wide range of business areas of our in-house companies. Most of our projects are overseas, including America, China, Vietnam and Thailand. I often go on overseas business trips to meet local clients, and play the role of building a bridge between our teams and the clients. Coordinating with such diversified and cross-functional team can sometimes be challenging, however, the key is to correctly understand what your team members want while communicating in a timely and effective manner to drive towards a solution. As both my technical skills and interpersonal skills are effectively used and enhanced, I feel very contended to continuously develop my career at Toshiba.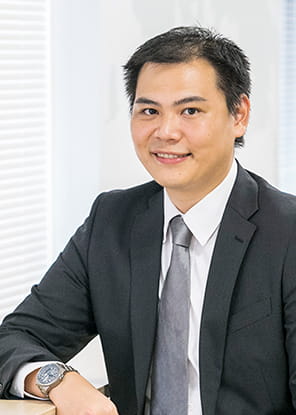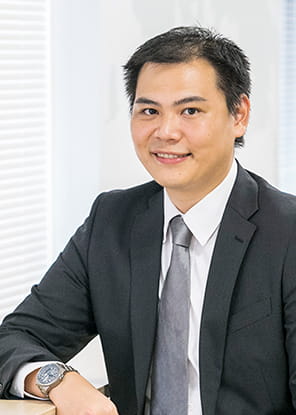 From Singapore
Deputy Senior Manager
Sales & Marketing Division

I started my career as a researcher at Toshiba in 2008 as I was inspired to learn the most advanced technology in Japan. But somewhere deep inside me, I also wanted to excel in overseas marketing. So, I applied for Toshiba's career design training which carried out 3-months of on-the-job training and a 6-months overseas internship. This training successfully helped me shift my career to sales and marketing function covering storage products in Asia. The new role allows me to make use of my technical background to bridge between the technical and business sides, and my language ability to bridge between Headquarter in Japan and overseas counterparts in Asia. Currently I intend to fulfill my responsibilities as a sales and marketing professional to contribute to the company while gaining a deeper business understanding and skill sets that will enable me to be a good management candidate in the future.


Toshiba group, a diversified electrical and electronic manufacturer, provides a wide range of products and services on a global basis in four business domains.