Toshiba's Pure Hydrogen Fuel Cell System Now Providing Power and Hot Water to New Hotel
NEWS RELEASE
Hydrogen Energy
Order received / delivery
May 30 2018
Toshiba Energy Systems & Solutions Corporation
・Toshiba's pure hydrogen fuel cell system is generating CO2-free electricity with hydrogen extracted from used plastic in Japan
・More than 100 deliveries of the system have been made for various uses

Kawasaki, Japan — Toshiba Energy Systems & Solutions Corporation (Toshiba ESS) today announced that Toshiba ESS has successfully completed delivery of a pure hydrogen fuel cell system for Showa Denko K.K. (SDK), a Tokyo-based chemical company, and the system has been installed in a new KAWASAKI KING SKYFRONT Tokyu REI hotel, which will open on June 1. Hydrogen to fuel the system is extracted from recycled used plastics by SDK, and the fuel cell helps to meet the energy needs of the hotel. Hot water cogenerated with electricity will also be utilized for the bath and shower in each room.
Pure hydrogen fuel cell systems are a clean energy solution that use hydrogen as a fuel for CO2-free electricity generation. They are highly responsive and can boot up and start generating electricity in just five minutes. Toshiba ESS has already delivered the fuel cell system to convenience stores, municipal wholesale flower and vegetable markets, farm and local swimming pools.
SDK has developed a method of extracting hydrogen gas from used plastic, using the gas as material for ammonia. SDK also has been promoting a demonstration project to promote consumption in various situations. More than 100 of Toshiba ESS's delivery records have been highly evaluated by SDK, which has led to the order.
"I'm sure our pure hydrogen fuel cell will contribute to helping SDK and the hotel cut CO2 emissions, and promote more eco-friendly operations," Mr. Hiroyuki Ota, General Manager of the New Energy Solutions Project Team at Toshiba ESS said. "We recognize that pure hydrogen fuel cells have an important role to play in a low carbon future and we will continue to promote new products and aim to expand the use of hydrogen."
Toshiba ESS's pure hydrogen fuel cell system is highly reliable and will support hydrogen solutions for expanding hydrogen use for a low carbon society.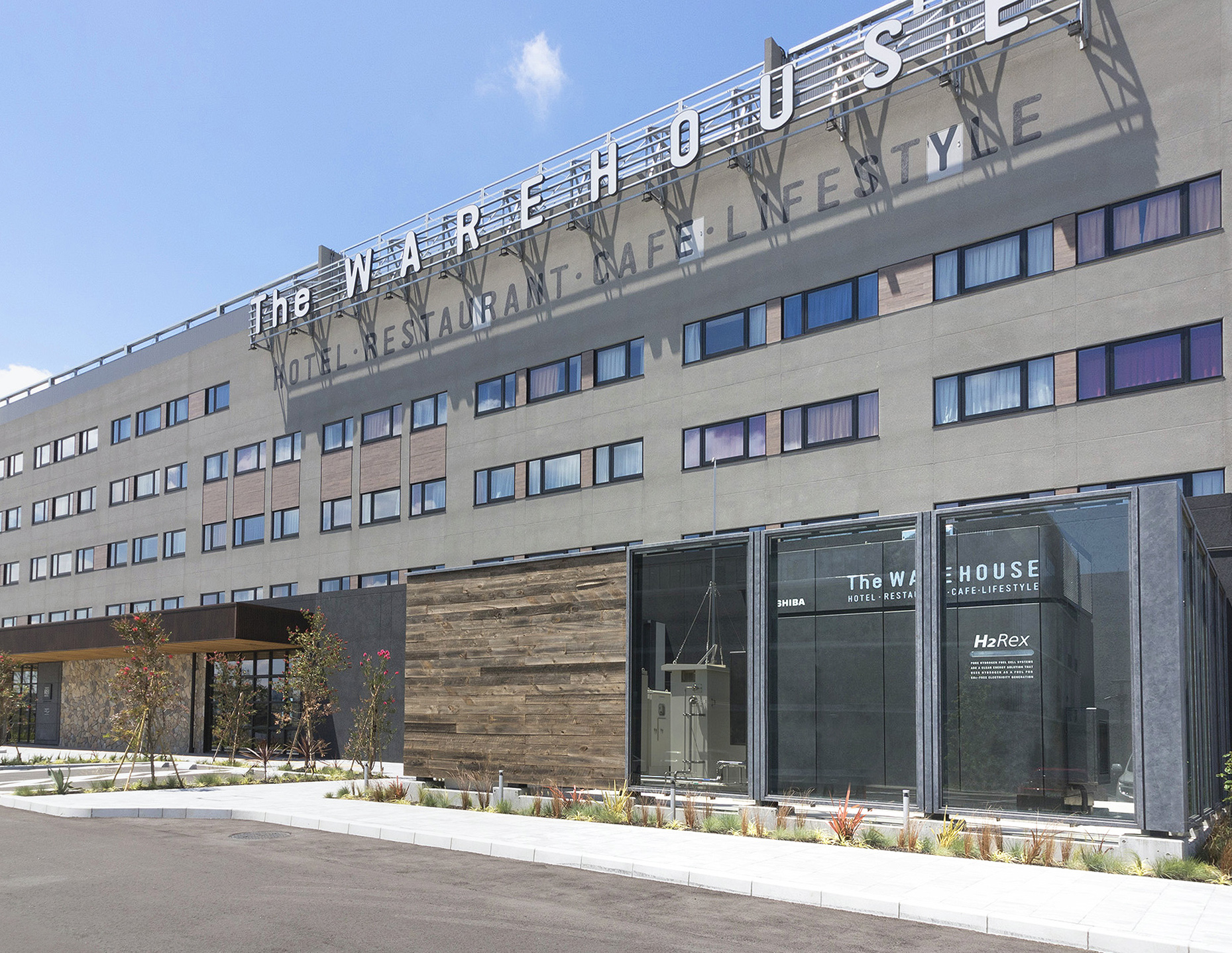 Information in the news release, including product prices and specifications, content of services and contact information, is current on the date of the news release , but is subject to change without prior notice.
News Release