Toyota Industries' Hydrogen Supply System opens equipping Toshiba's "H2 solutions"
NEWS RELEASE
Hydrogen Energy
Order received / delivery
March 22 2019
Toshiba Energy Systems & Solutions Corporation
・Opening ceremony held for new facility
・The facility will contribute to efficient use of energy and CO2-free operations

Aichi, Japan — Toshiba Energy Systems & Solutions Corporation (hereinafter referred to as Toshiba ESS) today announced that the newly installed Toshiba ESS "H2PLAZA," a facility that produces and supplies hydrogen with renewable energy for fuel-cell forklifts, is now supplying hydrogen at Toyota Industries Corporation's Takahama plant in Aichi Prefecture.
The facility supplies hydrogen made from solar power panels to 13 fuel-cell forklifts used at the plant which control the amounts of hydrogen produced and compressed by Toshiba ESS's hydrogen energy management system, which allows more efficient use of energy to monitor the amounts of hydrogen produced and the storage amounts for each fuel-cell forklift in real time. 
Toshiba ESS has a wide range of hydrogen-related solutions such as "H2One™," a hydrogen-based autonomous energy supply system with using renewable energy to fuel cell vehicles and fuel-cell forklifts.
"We are delighted to support Toyota Industries' efforts for CO2-free operations using our hydrogen solutions," said Hiroyuki Ota, General Manager of the Hydrogen Energy Business Division at Toshiba ESS, "We will also continue to support expanding hydrogen energy for a low carbon society through our hydrogen-related technologies and solutions ."

Overview of "H2PLAZA"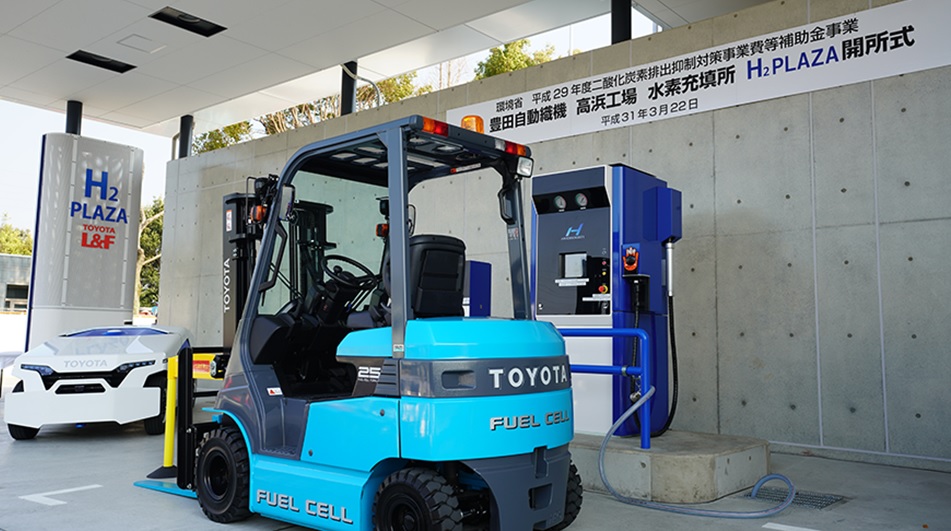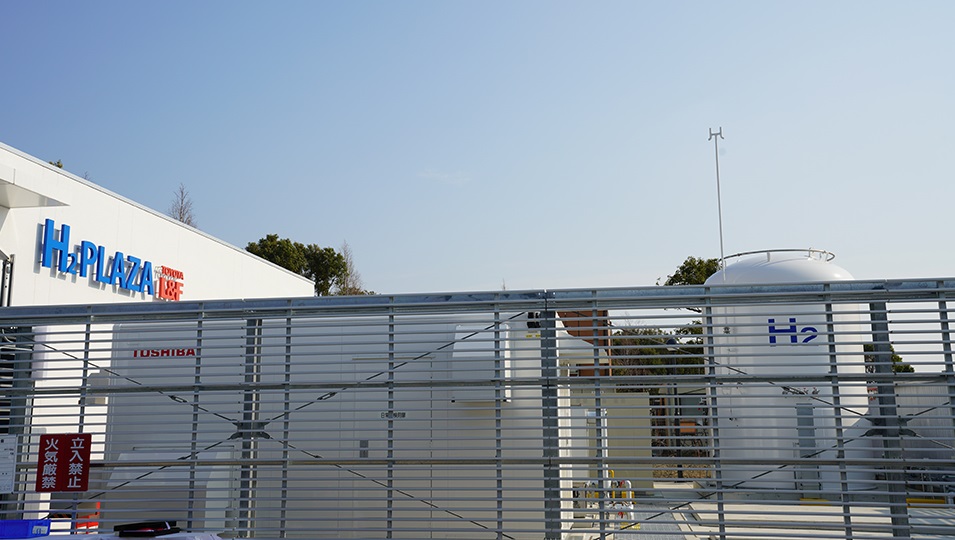 Information in the news release, including product prices and specifications, content of services and contact information, is current on the date of the news release , but is subject to change without prior notice.
News Release