Toshiba's Pure Hydrogen Fuel Cell System is now Providing Power at a Seven-Eleven Japan Convenience Store
January 25 2018
・Toshiba's pure hydrogen fuel cell system is generating CO2-free electricity at a Seven-Eleven store, Japan
・The first delivery of the system for a convenience store in Japan

Kawasaki— Costumers of the convenience store in the headquarters building of Seven-Eleven Japan Co. Ltd. (SEJ) may only be looking for a quick snack, but they are also stepping into history: the first convenience store in Japan powered by a pure hydrogen fuel cell system. Developed by Toshiba Energy Systems & Solutions Corporation (Toshiba ESS), the pure hydrogen fuel cell system keeps the store and all its equipment up and running 24/7, every day of the year.
The pure hydrogen fuel cell system is a hydrogen-fueled clean energy solution that delivers CO2-free electricity generation. The system at the Seven-Eleven store runs on hydrogen supplied from Iwatani Corporation, and is helping SEJ to reduce its reliance on main power supply and realize lower carbon emissions.
"I am delighted that we have installed a pure hydrogen fuel cell system at a convenience store for the first time," said Mr. Hiroyuki Ota, General Manager of New Energy Solutions Project Team at Toshiba ESS. "I am sure the system has an important role to play in the transition to low-carbon society, as it can be used to deliver power to retail businesses, and in other sectors, including hotels and municipal facilities."
SEJ is a strong proponent of advances toward a hydrogen economy, and has opened convenience stores with hydrogen vehicle fueling stations in Tokyo, Aichi prefecture and Miyagi prefecture. Toshiba ESS has already delivered pure hydrogen fuel cell system to hydrogen filling stations owned by Iwatani Corporation.
Toshiba ESS's pure hydrogen fuel cell system is highly reliable pure hydrogen fuel cell system, it will support hydrogen solutions to contribute hydrogen economy and clean energy generation.
The pure hydrogen fuel cell system for Seven-Eleven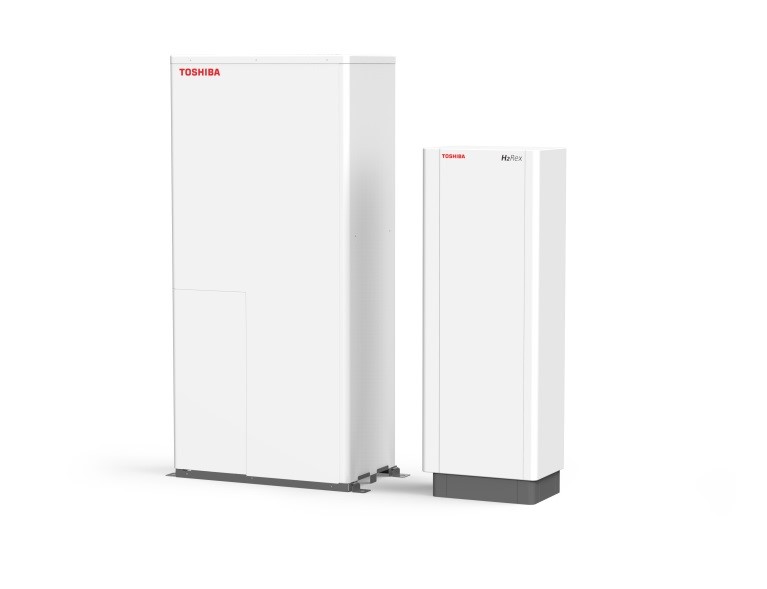 Information in the news release, including product prices and specifications, content of services and contact information, is current on the date of the news release , but is subject to change without prior notice.
News Release