Electric Locomotives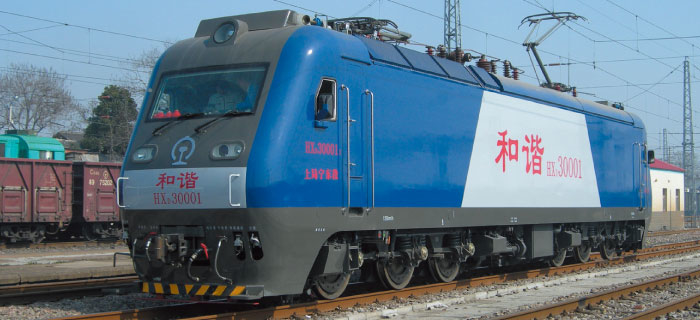 We have a global point of view and can support your need for even high-power locomotives.
According to the locomotive's service and line, Toshiba proposes the electrical system, output and axial configuration for an optimal locomotive system. Spanning more than 80 years we have supplied more than one thousand locomotives and equipment for locomotives worldwide.
Features
Toshiba uses an AC drive system in its electrical locomotives for easy maintenance. Furthermore it's controlled by a VVVF inverter that features compact size, light weight, low power consumption, low noise and high reliability.
Benefits & Value
Manufacture of AC, DC or AC/DC systems on demand
Uses an AC drive system for improved ease of maintenance and workability
Uses a highly reliable energy-saving VVVF inverter
Highly accurate and high response torque control realized by vector control