Intuitive interface
Train Traffic Control System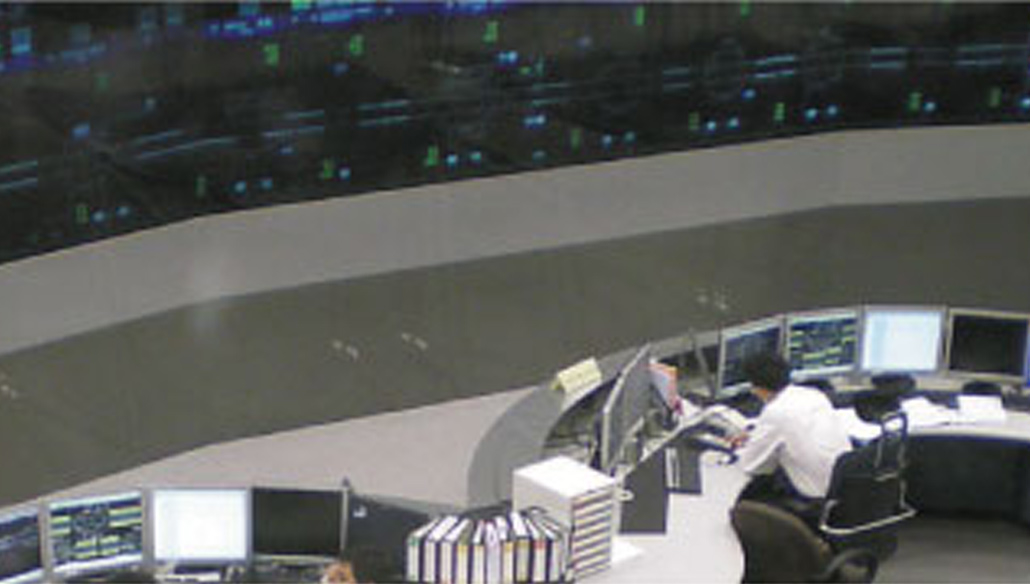 Realizes train traffic control with high precision stability and accuracy.
The Toshiba train traffic control system uses advanced ICT (information communication technologies) to implement various monitoring and control such as train timetable management and changes, operational control of trains on tracks, and automatic route control based on the train timetable. In case of delay, it also has an automatic train operation recovery function and a function which supports the traffic controller's manual operation.
Features
By standardization of the system's basic functions, a flexible system structure from small scale to large scale that is appropriate to the scale of the route and the assignment of controllers is possible. By using general purpose industrial computers, the high reliability, ease of maintenance and high cost performance required for the control system are realized. Especially, the interface, which enables a grasp of the train operating condition to be obtained intuitively and also facilitates changing of the timetable, greatly reduces control officer's work stress. A simulation function is standard equipment so tests and training can also be done efficiently.
Benefits & Value
The system can be configured flexibly to match the scale of the route and the assignment of controllers.
General purpose industrial computers are used to improve reliability, the space factor, and cost performance.
Timetable changes can be done by just dragging the train path on the screen.
Because transferring functions from one computer to another is easy, the functions of that computer can be promptly backed up.
System Configuration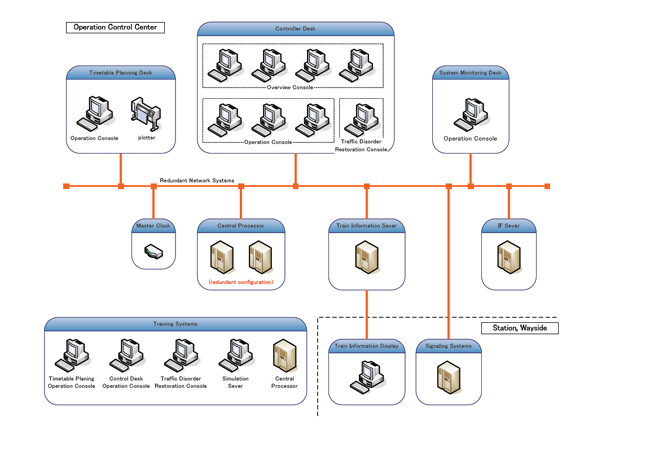 Supply Record
Tojo Line and Ogose Line operation control system (2001)
Japan
For Tobu Railway Co., Ltd.
Operation control system (2004)
Japan
For Hisatsu Orange Railway Inc.
Chikuhi Line and Karatsu Line operation control system (2006)
Japan
For Kyushu Railway Company
Geibi Line and Fukuen Line operation control system (2011)
Japan
For West Japan Railway Company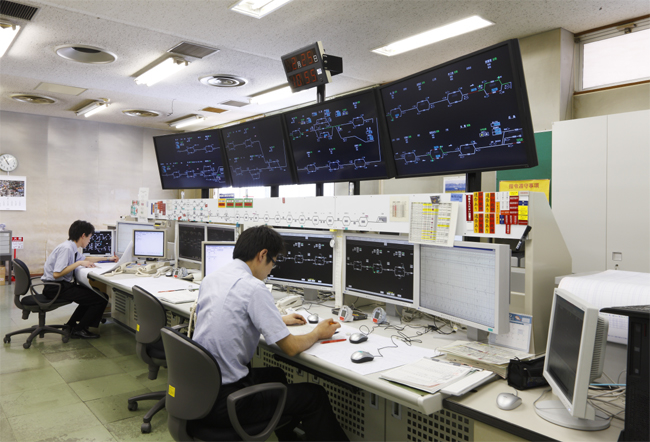 Click on the image to enlarge
Hohi Main Line operation control system (2007)
Japan
For Kyushu Railway Company