Air Conditioning System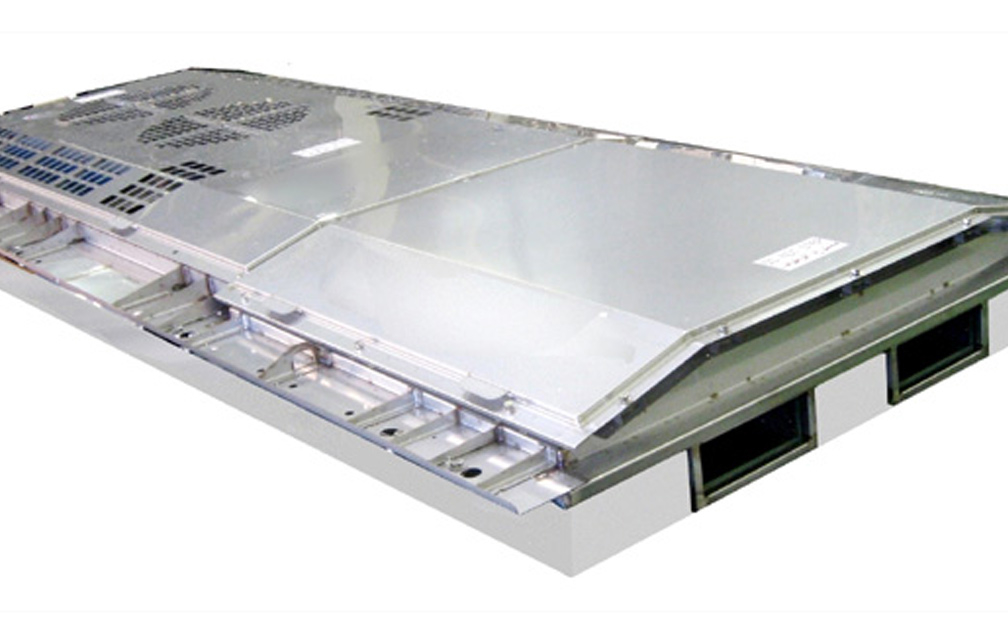 Air-conditioners that create a comfortable space are offered to fit the rolling stock configuration.
As a pioneer in the field of air-conditioning for railways, Toshiba has already delivered more than 120,000 units to domestic and overseas customers, and manufactures a variety of air-conditioners from small capacity to large capacity to support a variety of rolling stock forms.
For all our newest models, we provide products that use an HFC type refrigerant (a new substitute fluorocarbon material which contains hydrogen instead of chlorine and does not destroy the ozone layer) in consideration of the environment.
Features
We have a wide variety of air-conditioners in our line up such as centralized types, semi-centralized types, dispersed types, roof-mounted types, under-floor types, split types, thin types, etc. We can support detailed requests for rolling stock for such things as the air-conditioner power, installation method and configuration. Also, each air-conditioner features compactness, energy-saving, low vibration and noise. And the HFC type refrigerant and a fully sealed refrigeration cycle also advance environmental impact reduction.
Benefits & Value
A compact, energy-saving, low vibration, low noise air conditioning system is supplied.
HFC type refrigerant used for advanced environmental consideration.
The use of a fully sealed refrigeration cycle prevents leakage of refrigerant to the atmosphere.
Eliminates the necessity off carrying out maintenance such as adding refrigerant or lubricating oil during periodic inspections.
Provide fine air-conditioning control based on such things as the inside temperature of the cars and the car occupancy.