Transportation Planning System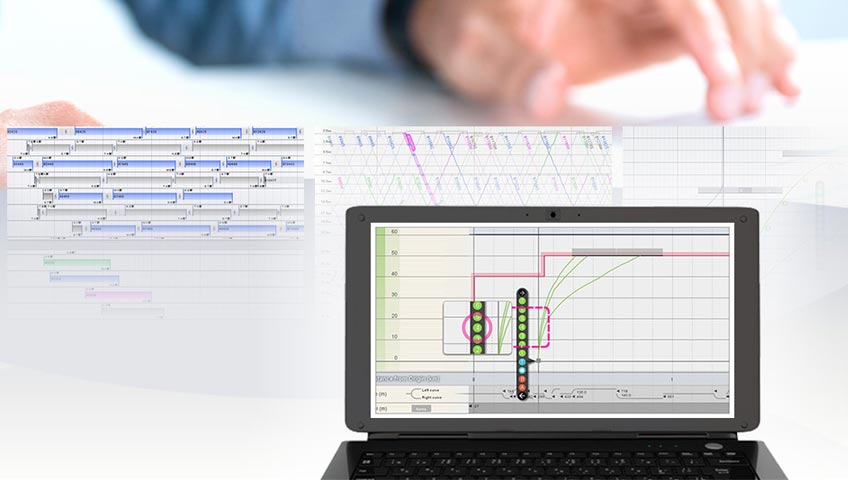 Supports the creation of train timetables that consider passenger convenience.
Our transportation planning systems come bundled with basic functions, and support the flow from calculation of train performance curves, through calculation of train headway and preparation of timetables, to preparation of rolling stock/crew operation. We contribute to realizing safer and more reliable train traffic. Furthermore, only the functions you need can be selected and we also offer a cloud computing based environment. This reduces the cost of adopting the system.
Features
These systems enable train performance curves and minimum headway which is the basis of the train timetable creation work to be calculated and also plans for shunting rolling stock in the rail yard to be studied. In addition, they permit a study of rolling stock operation plans, inspection and allocation plans, crew member operation plans and duty working plans. Also, through many simulation functions, timetables that meet individual needs and the assumed demand can be prepared, and facilities can be validated. Furthermore, a prepared timetable flexibly copes with various peripheral systems including operation control systems and ticket selling systems.
Benefits & Value
The basic functions for making a transportation plan come as a package. You can select the functions that you need, enabling you to reduce the cost of adopting the system.
These systems utilize a general database to enable planning works to be coordinated.
They realize an intuitive human interface based mainly on mouse operations.
They can be used to smoothly prepare timetables that coordinate different companies' railways, different routes, separation of infrastructure and operation.
System Configuration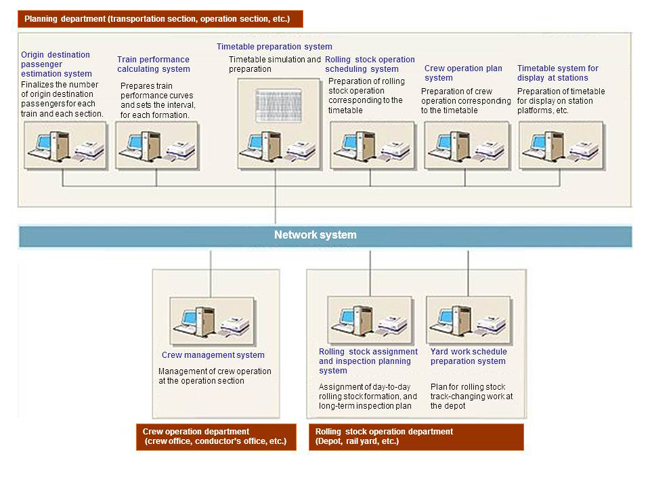 Link to the TrueLine special site.
Supply Record
Shinkansen transportation planning system
Japan
For Central Japan Railway Company
Timetable preparation system
Japan
For Tobu Railway Co., Ltd.
Timetable preparation system
Japan
For SAGAMI RAILWAY Co., Ltd.