Remote
Monitoring
Service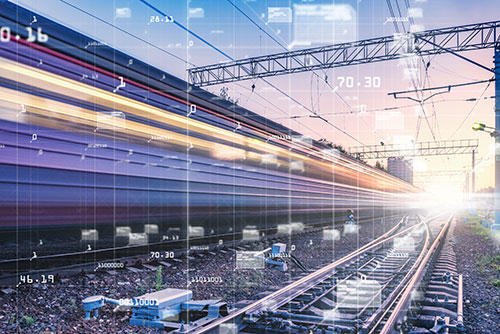 Contributes to digitalization of railway businesses
"Remote Monitoring Service" for railway vehicles uses IoT *1 technologies to monitor the operation status of the railway vehicles in almost real-time.
Toshiba can help customers solve various railway business issues by analyzing big data using Toshiba's original analysis method.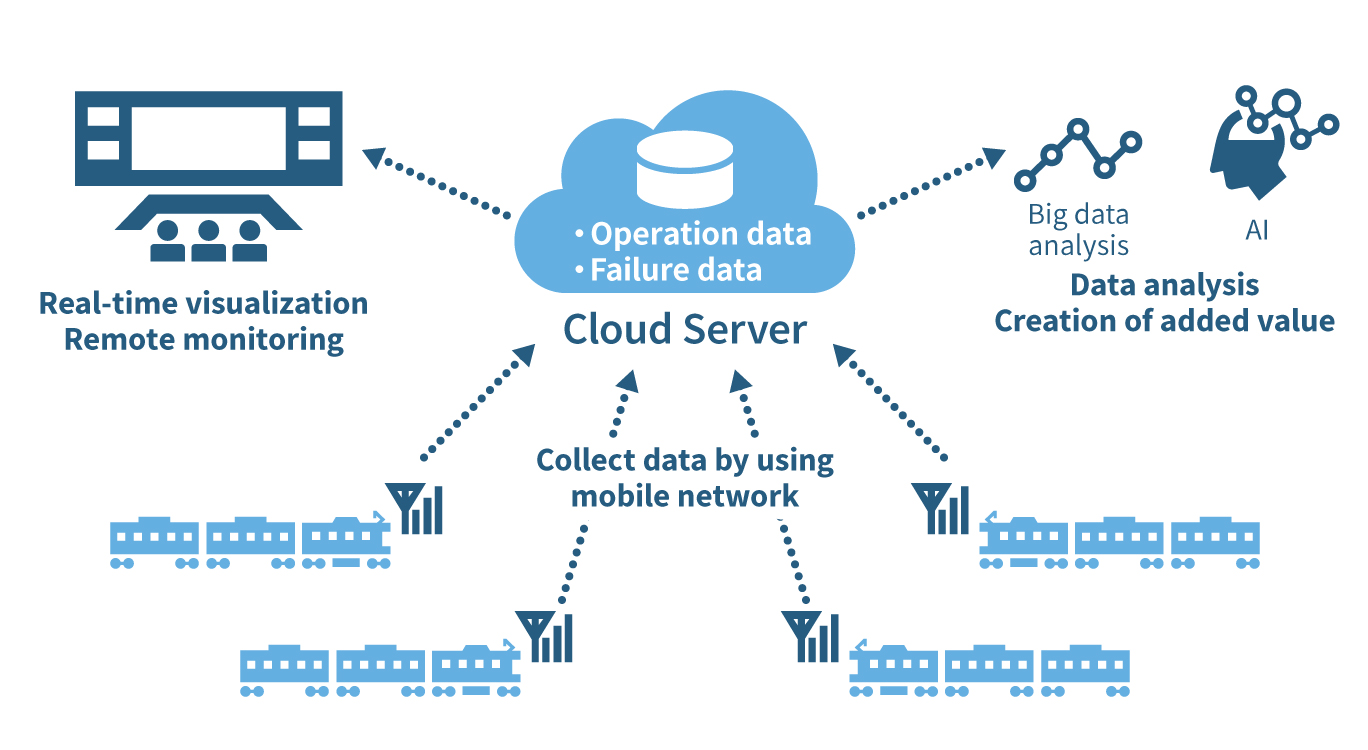 Monitoring of railway vehicle's operation status
Adoption of the Remote Monitoring Service is easy because the gateway device is retrofittable and remote monitoring can be done using the Web browser.
Monitoring of the railway vehicle's condition in almost real-time is made possible by a system composed of the gateway device, wireless connection, and cloud server, which transmits and stores data with security measures.
Since the gateway device is small and retrofittable, installation to existing vehicles is easy.
Moreover, remote monitoring can be done using the Web browser of your own PC or Tablet.
Toshiba's original analysis method
Utilization of railway know-how and big data analytical method
Toshiba analyzes data using its railway know-hows and big data analytical methods like AI and machine learning. Toshiba aims to contribute to the improvement of railway businesses such as stable transportation, better failure prediction, and efficient maintenance and parts replacement.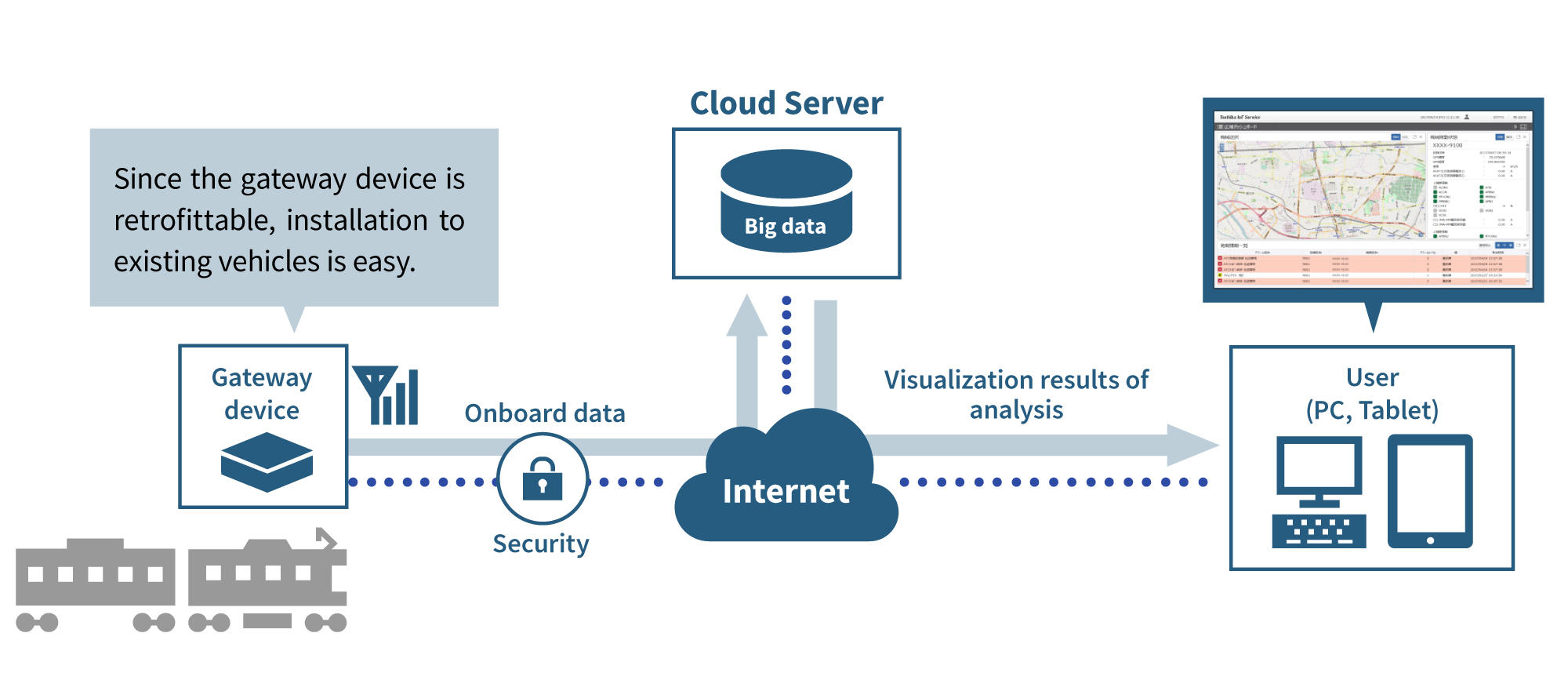 *1 : IoT:Internet of Things