DC Electrification System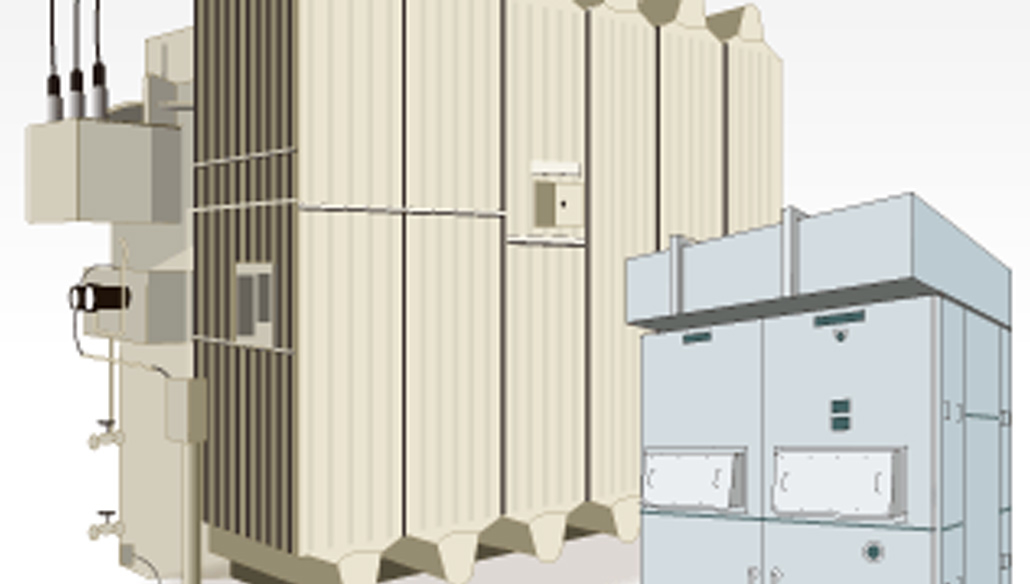 Toshiba's DC electrical equipment is intended to supply highly reliable and stable DC power to the DC electric rolling stock. The main equipment consists of rectifier transformers, silicon rectifiers, DC switchgear, etc. Toshiba also manufactures package-type substation, integrating all the functions required for small and medium-sized DC substations.
Benefits & Value
Environmental sustainability is realized through the application of eco-friendly technology such as the use of heat pipes for rectifiers and liquid silicone or rapeseed oil instead of mineral oil as insulation medium for rectifier transformers.
Space saving and ease of maintenance are realized through the application of compact and vacuum DC high-speed circuit breakers for DC Switchgears.
Shortened period of construction and space saving are both realized by adopting the package-type substation.
Lineup
Heat-pipe silicon rectifier
Silicon Rectifiers with pure water heat pipe. Compact type is available for the capacities below 4MW.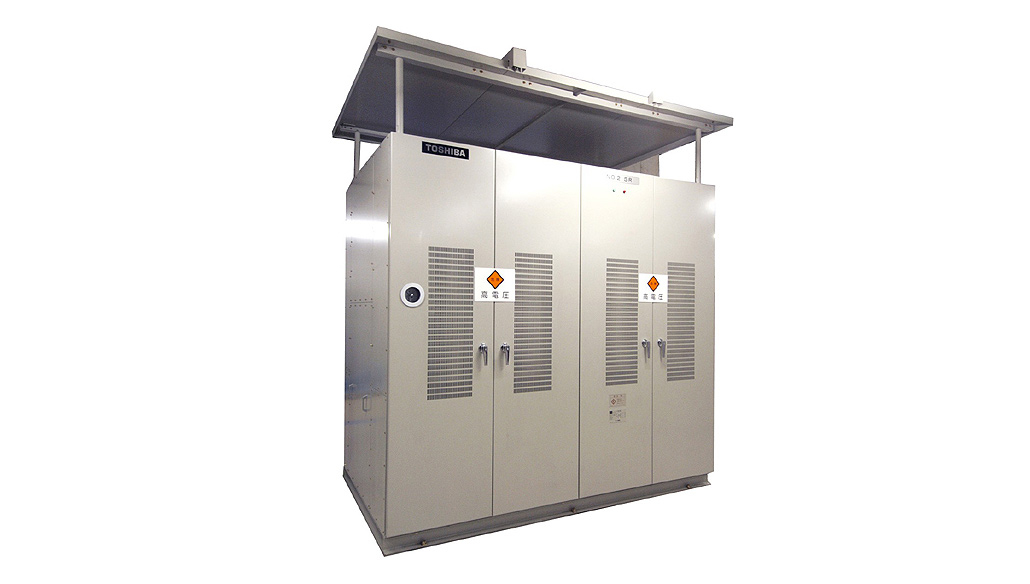 Environmentally-friendly transformer
Environmentally-friendly transformers with liquid silicone or rapeseed oil as insulation medium. Available for both rectifier transformers and high voltage distribution transformers.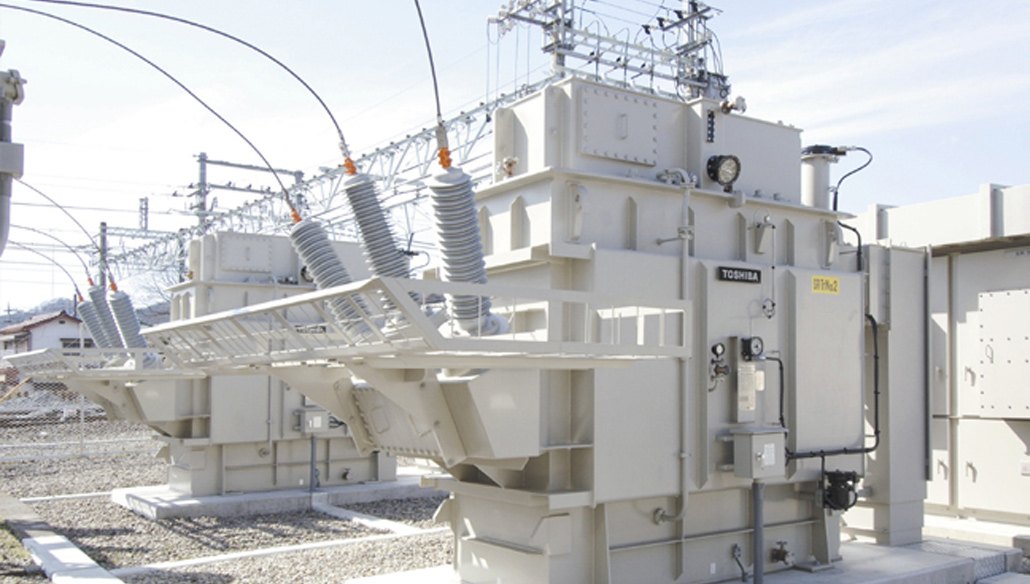 High-speed vacuum circuit breaker
DC high speed vacuum circuit breakers with vacuum valves. Arcless, low noise current cutoff, and space saving.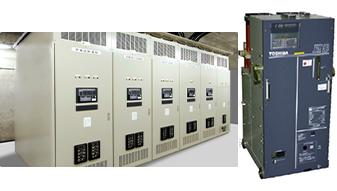 Compact-type DC switchgear
HS6 type compact DC switchgear with mechanical retention type DC high speed circuit breaker. Equipped with protection functions necessary for DC power feeding systems.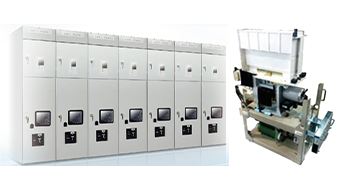 Package-type DC substation
Packaged-type DC substation integrating high-voltage receiving, rectifier, and DC feeding systems. Compact form simplifies installation and wiring.