Train Information System / Train Safety System
Train Information System : Train Information System is improved with a high-speed data transmission network that has high functionality.

Train Safety System : Train Safety System is improved with redundant configurations.
Toshiba offers train information control systems which adapt highly reliable CPU and high-speed transmission systems. These systems functionally integrate high-efficiency control of equipment for rolling stock, safe operation, and suitable notification service for passengers. Also, we propose integrated systems based on transmission of information related to operation and maintenance between rolling stock and the ground. Our security equipment uses a highly reliable fail-safe CPU, which supports automatic train control (ATC) equipment, automatic train stop (ATS) equipment and automatic train operation (ATO) equipment. And, safe and stable operation is supported by redundant configurations.
Features
Train Information Control System
We are aiming to improve crew support and inspection and repair support.
These systems perform overall control of powering and braking.
We are aiming to raise the speed of trunk line transmission.
Safety Equipment
This equipment considers redundancy, and contributes to safe and stable running.
Benefits & Value
Train Information Control System
Supports the stationing of crew by voice and screen.
Contains an automatic test function and an automatic judgment function for more efficient inspection.
Used to construct an on-board network based on Ethernet technology.
Safety Equipment
adopting a dual system to maintain safe andstable traveling even if one system breaks down.
Performance
Train Information Control Equipment
Safety Equipment
Pattern-type ATS equipment for Series E233 EMU
Japan
For East Japan Railway Company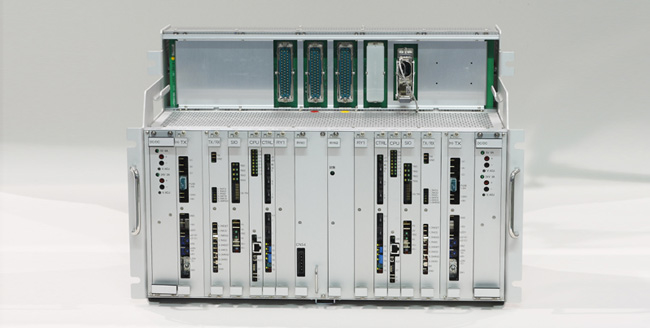 Click on the image to enlarge
Receiver integrated-type ATC/S equipment for type 9000 EMU
Japan
For Tobu Railway Co., Ltd.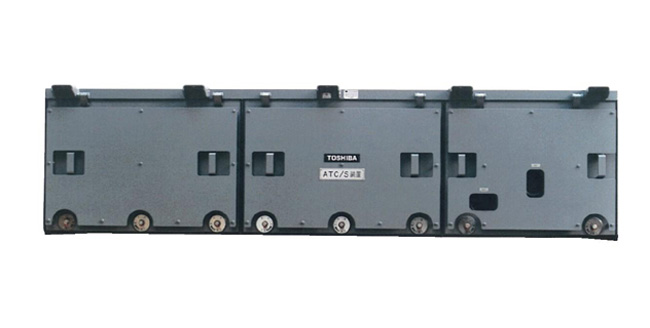 Click on the image to enlarge