The only transit scheduler you will ever need.
Cloud-based Transit Scheduling System

Improve your railway operations by adopting Japanese technology


Toshiba's powerful transit scheduling software utilizes a synergy of AI-based optimization and UX-based interface design.

Toshiba will propose a scheduling way via TrueLine™ as a supporting solution based on customer references.
3 reasons to use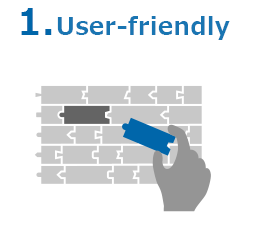 TrueLine™'s award-winning user interface is professionally designed to maximize scheduling ease and productivity.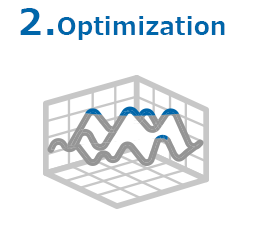 TrueLine™ quickly generates optimum schedules by employing AI (Artificial Intelligence) techniques.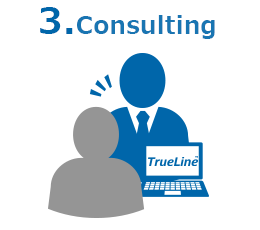 We will help you take advantage of Japanese railway technology to improve your railway operations.

Optimize your railway scheduling and operations with TrueLine™


Lower cost: Cut down on initial, maintenance and operating costs.
Highly secure: The TrueLine™ data center manages and maintains database for 365 days a year.
Global: Users can access TrueLine™ anytime, anywhere, and in 31 languages.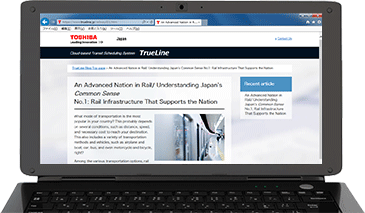 See what makes TrueLine™ attractive to an advanced nation in rail like Japan.

Customers where TrueLine™ Cloud-based Transit Scheduling System has been set up

Accuracy was greatly improved because we can automatically output reports related to creating timetables. This helped to reduce workloads at branch offices as well as at headquarters. The trial run of the system gave us an image of the actual work. We could really feel how easy it would be to use.
Cloud-based Transit Scheduling System is co-developed by Toshiba Corporation and Toshiba Solutions Corporation.
TrueLine™ is a registered trade mark of Toshiba Corporation in Japan.
Names of companies, products, including software and services, mentioned herein may be trademarks or registered trademarks of their respective owners.
All contents are subject to change without notice.