Auxiliary Power Supply System

We supply auxiliary power supply systems that are compact, lightweight, highly efficient and have high redundancy.
Toshiba provides a full auxiliary power supply system lineup that meets various needs, and support a high level of passenger service. We also have a varied supply record in Japan and overseas.
Features
Toshiba's auxiliary power supply systems have high transient response, stable control, compactness, lightweight and low noise. We have a large variety of these systems including a 2-level SIV (Static Inverter) which cover the range between 70 kVA and 260 kVA, high efficiency 3-level SIV, redundancy considered standby dual SIV, and a dual mode SIV which switches over from the inverter for traction motor to APU in the event of an SIV failure.
Benefits & Value
3-level SIV system
The inverter loss has been reduced,realizing in an efficiency of 96%*1.
Each function is modularized,facilitating replacement work in the event of a breakdown.
Standby dual SIV system
Normally, one of the two APUs (SIV1 or SIV2) is activated. In case the active APU fails, the other APU is activated and continues to supply electricity.
A 2-in-1 inverter unit is employed, realizing that is compactness and lightweight.
*1 Measured by us on February 2010 (based on JIS E5008)
Performance
3-level SIV
210kVA SIV for Series E501 EMU
Japan
For East Japan Railway Company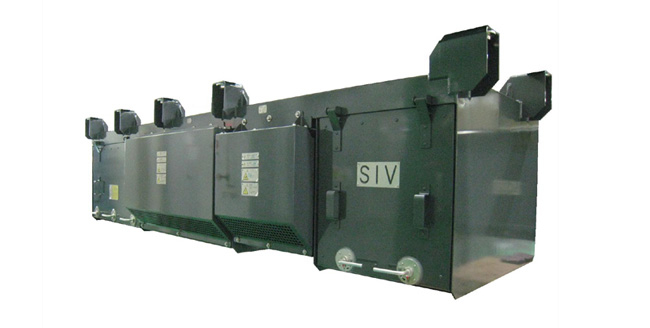 Click on the image to enlarge
2-level SIV
250 kVA SIV for Series 5000 EMU
Japan
For Tokyu Corporation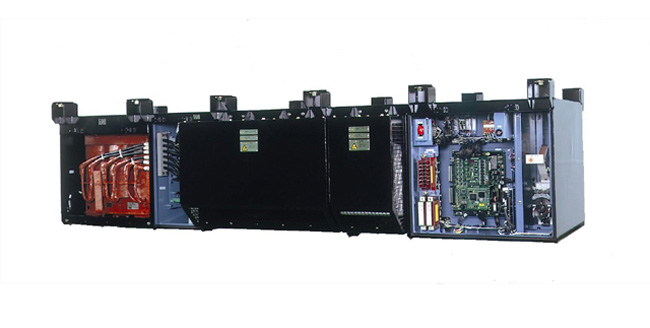 Click on the image to enlarge
210 kVA SIV for Series 3000 EMU
Japan
For Odakyu Electric Railway Co., Ltd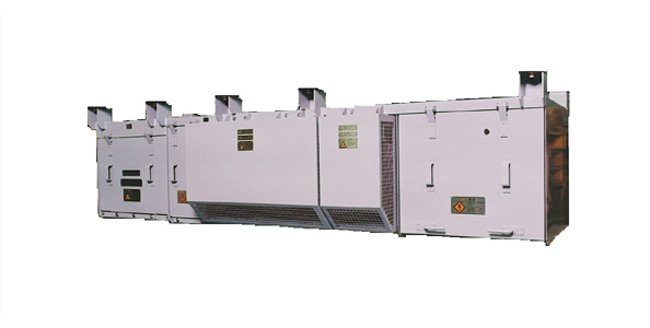 Click on the image to enlarge
Standby dual SIV
260 kVA SIV for series E233 EMU
Japan
For East Japan Railway Company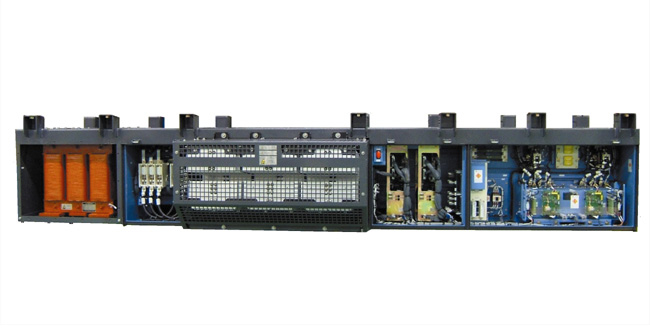 Click on the image to enlarge