AC Electrification System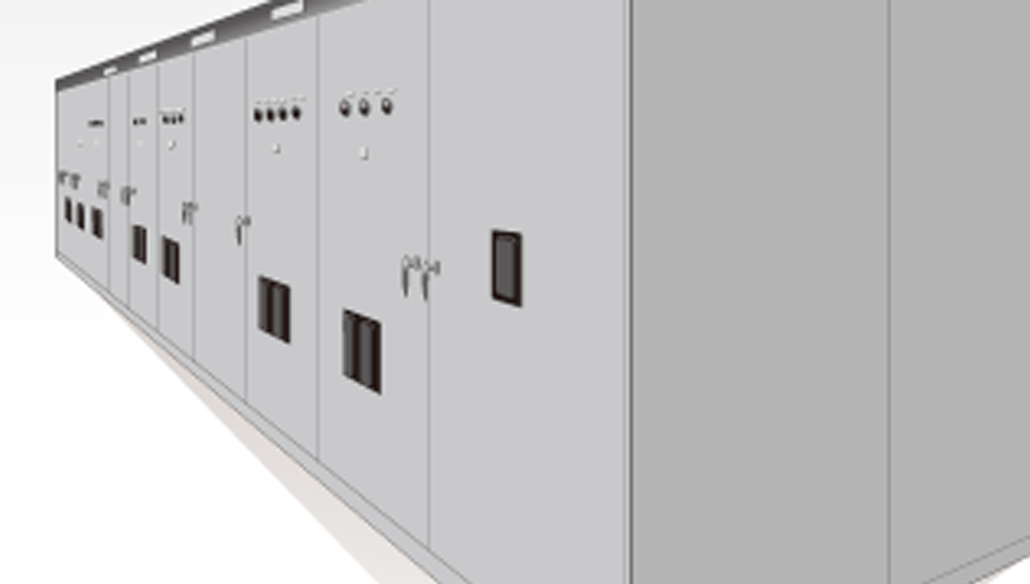 Toshiba's electrical equipment is intended to supply highly reliable and stable AC power to the AC electric rolling stock. It consists mainly of AC power feeding equipment such as a large and medium capacity power feeding transformers that convert 3-phase alternating current into 2-phase alternating current, auto transformers, power compensators for power system stabilization due to three-phase unbalance compensation, voltage fluctuation suppression, AC circuit breakers intended for use at ultra-high voltages to special high voltages, lightning arresters, single phase AC power feeding circuit breakers, and switches which can withstand frequent use.
Benefits & Value
ME distribution switchboard realizes higher reliability by plenary functions such as history management of accident and measurement data and maintenance monitoring as well as space-saving.
High quality and rational design is realized by adopting insulation technologies and low-loss technologies based on numerical analysis for power transformers.
Switches, which are used frequently for Shinkansen changeover sections, have been designed to withstand high voltage and ensure long operating life.
The power compensator aims to stabilize the power system and provides reactive power compensation, voltage fluctuation suppression, unbalance compensation, etc. to meet its purpose.
Lineup
Feeding transformer
Converts three-phase AC into single-phase AC and supplies power to AC electrified rolling stock. Feeding transformers can be connected to the system according to the system voltage and application.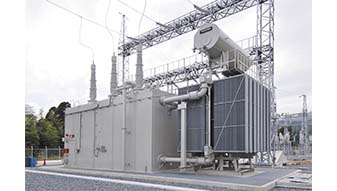 Changeover switch
Enables frequent operation for instantaneous switching between power supplies of different phases in the switching section of high-speed trains. Changeover switches can also be mounted on gas-insulated switchgear (C-GIS for power lines).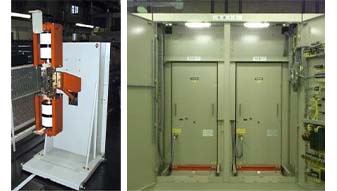 Thyristor changeover switch
Stationary switches with a thyristor in the switching section. Due to the absence of moving parts, it realizes a longer life compared to the conventional mechanical changeover switches by using vacuum valves.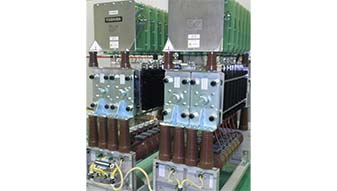 C-GIS for AC feeding system
Gas insulated switchgear for extra-high single-phase AC circuits unique to AC feeding system for railways. Compact size makes indoor installation possible.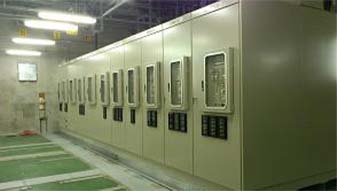 C-GIS : Cubicle type Gas Insulated Switchgear
ME type control and relay panel
Monitoring, control, protection, and measurement system with multi-functionality and high reliability. Uses advanced digital processing technology centered on the latest micro electronics equipment.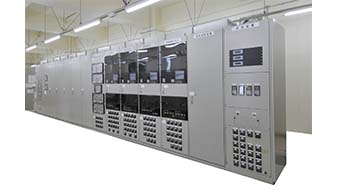 ME : Micro Electronics
Power compensator
Power compensators used for a variety of power system stabilization applications. Compensates for reactive power, three-phase unbalance, and power convergence.