24 hour 365days
Facilities SCADA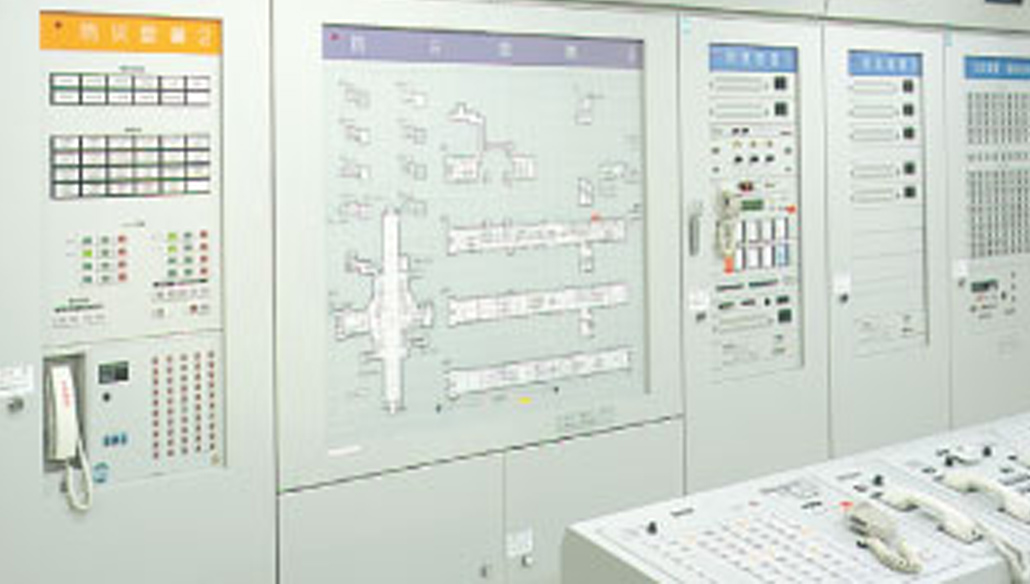 Bundled control of facility operation information, maintenance information and failure information
The Toshiba Facility SCADA is for remote centralized monitoring of railway facilities such as stations and waysides. Diverse facilities operating or failure conditions can be constantly grasped, and when an abnormality is detected, operational stop control can be implemented. Feedback control is done by temperature and humidity measurement information. Also, it is equipped with functions that support the creation of a ledger from automatically measured data and preparation of the maintenance plan.
Features
This system centrally monitors various kinds of facilities, and management of the past condition of and breakdown history of each facility can be done.
And, it supports appropriate counter-measures when an abnormality signal is received. As it also performs the summary and application of the running information of each facility, information (specifications, inspection/fault history and operating period, etc.) for equipment, component parts, and spare parts, etc. is collectively controlled. This enables easy formulating of quotations.
Benefits & Value
Facilitates stable operation of equipment and prompt corrective action in the event of a failure.
Conserves energy due to the use of appropriate centralized control.
Has automatic measurement functions which enable the frequency of patrol inspections and maintenance work to be reduced.
Enables the condition and failure history of equipment and also measured value data to be collected, analyzed and evaluated.
Realizes more efficient maintenance control work (periodic inspection and replacement of consumables).
Realizes efficient work plans.
System Configuration