Sales Cooperation of Wind Power Generation Business with Senvion
NEWS RELEASE
Renewable Energy
October 29 2018
Toshiba Energy Systems & Solutions Corporation
Kawasaki / Hamburg –Toshiba Energy Systems & Solutions Corporation (hereinafter: Toshiba ESS) and German wind turbine equipment manufacturer Senvion GmbH (hereinafter: Senvion) today announced that they signed a mutually non-exclusive strategic cooperation agreement for the distribution of onshore and offshore wind power generation systems. Through this collaboration, Toshiba ESS will sell Senvion's highly competitive wind power generation system in Japan, using the commercial distribution of Toshiba ESS.
The global wind power generation market is expected to expand to 9.7 trillion yen by 2030 owing to its highly competitive power sources.*1 In addition, the wind power generation market in Japan is expected to grow to 216 billion yen by 2030 with new laws regarding wind power, creating a ready market environment. In particular, the market size of offshore wind power is expected to grow to 76 billion yen by 2030.*1
Toshiba ESS has established "Energy Aggregation Division" as a dedicated organization for bringing advances in IoT technologies to its solar power, wind power and energy demand management businesses, and for strengthening cooperation across business units this January .
In the wind power generation market, we are expanding our business utilizing the strengths of electric power system technology (such as DC/AC transmission and storage battery technology). However, we only offer 2MW wind power generation, so we need to expand our product lineup.
Senvion is a global leading wind turbine manufacturer with a strong reputation for high quality and a large range of onshore and offshore wind turbines. The company has installed over 17 gigawatts of wind power generators around the world, and was ranked as the 4th largest global offshore wind turbine manufacturer in 2017 with a 8.4% market share.*2 .Senvion has had a presence in Japan since 2003 and is actively expanding into the Asia-Pacific region.
"We are pleased to announce this cooperation with Senvion, and am confident that we can supply a wide range of wind turbine systems using our expertise and know-how in energy fields in cooperation with Senvion," said Fumio Otani, Director and Corporate Senior Vice President, who is responsible for the wind power business of Toshiba ESS.
David Hardy, Executive Director and CSO of Senvion, said: "The strategic partnership with Toshiba ESS in the Japan onshore and offshore power sector fits the Senvion growth strategy for Japan. We are delighted to combine the strengths of the two organizations and look forward to continuing our growth in the Asia-Pacific region. "
Note 1 Source: Fuji Keizai
Note 2 Source: Based on company data)
Outline of Senvion GmbH
| | |
| --- | --- |
| Established | April 2001 |
| CEO | Kumar Manav Sharma |
| Head Office | Hamburg, Germany |
| Business | Wind turbine manufacturer; development, construction, operation and maintenance of wind power plants |
| Sales | Approx. €1.889 billion (FY2017) |
| Employees | Approx. 4,000 employees (FY2017) |
Senvion's wind turbine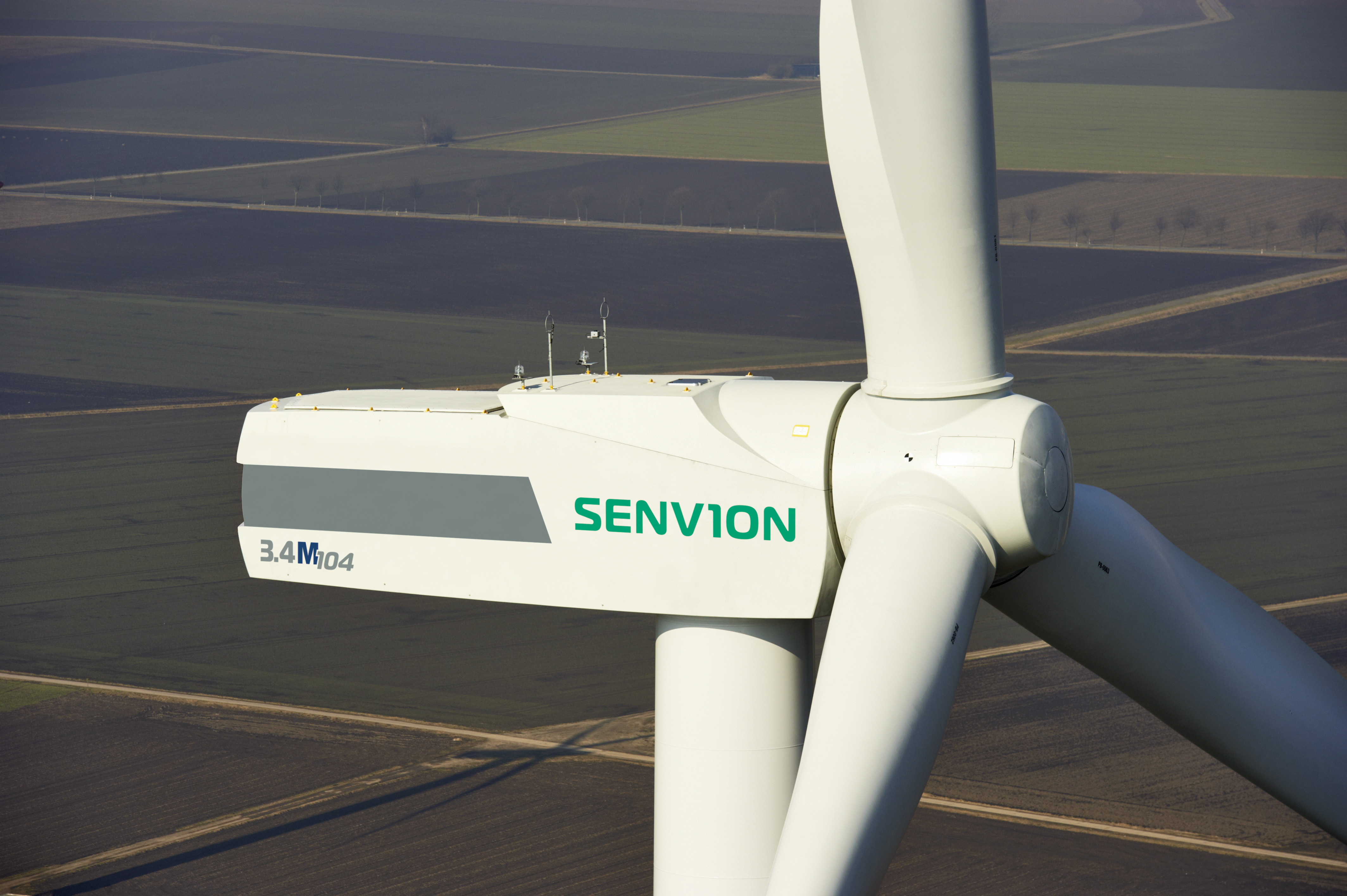 Information in the news release, including product prices and specifications, content of services and contact information, is current on the date of the news release , but is subject to change without prior notice.
News Release