Toshiba and Malawi's Ministry of Natural Resources, Energy and Mining Conclude a Memorandum of Understanding on Geothermal Power Generation Business
NEWS RELEASE
Renewable Energy
Strategies / Measures
May 3 2018
Malawi Government
Toshiba Energy Systems & Solutions Corporation
Johannesburg, South Africa —Toshiba Energy Systems & Solutions Corporation (hereinafter referred to as Toshiba), the world leader in geothermal power systems, and Malawi's Ministry of Natural Resources, Energy and Mining (MNREM) today concluded a memorandum of understanding (MOU). The MoU anticipates a comprehensive partnership in geothermal power projects including capacity building programs in relation to the technology.

Under the terms of the MOU, Toshiba will collaborate in the development and supply of major equipment for a geothermal power plant, develop operation and management guidelines, and facilitate capacity building programs. Toshiba aims to contribute to the early construction of the plant, and to supply geothermal power generation equipment, including a 1-10MW type of "Geoportable™," a wellhead geothermal power generation system, in the future.
Almost all of Malawi's current power generation capacity is from hydro. As the country lies to the west of the Great Rift Valley, it has rich geothermal potential. Adding geothermal to the energy mix will increase generation capacity in the country and contribute to the stable supply of clean energy.
"Toshiba is the world's No.1* supplier of geothermal turbines," noted Toyoaki Fujita, Business Development Executive of Toshiba. "Our record to date covers delivery of 56 systems, with a total capacity of 3,628MW. We are delighted with this opportunity to work with MNREE, and to use our established expertise to contribute to geothermal power supply in Malawi."
Toshiba concluded MOUs with geothermal power development companies in Ethiopia in 2014, Tanzania in 2015 and Djibouti and Uganda in 2016 - all covering comprehensive collaboration in the geothermal power generation business. Toshiba will continue to contribute to stable electricity supply and the realization of a low-carbon economy across the globe.
* Note: Source: Bloomberg New Energy Finance (Dec, 2017)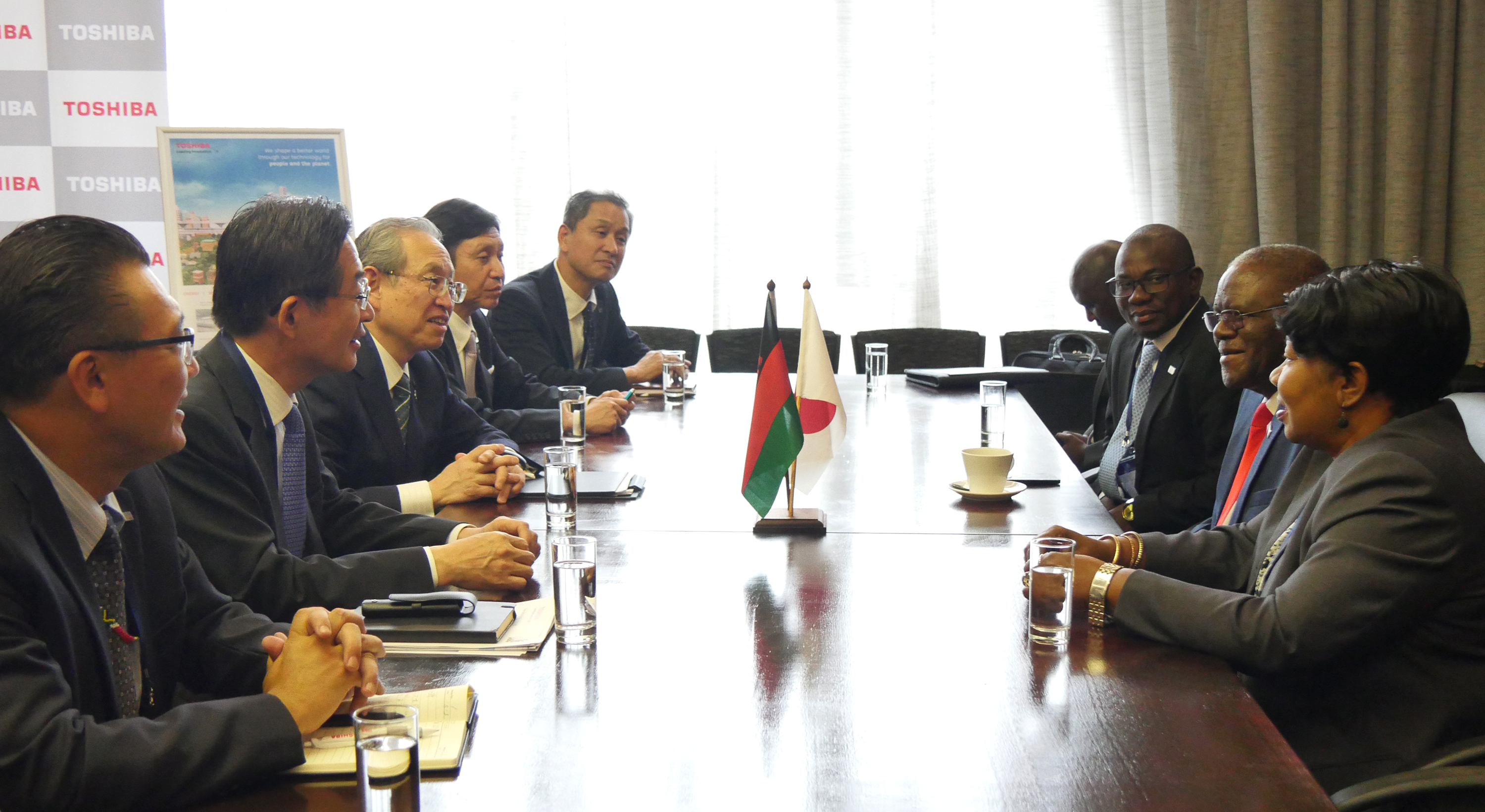 For furthermore information about Our Renewable Energy business, please check here.
Information in the news release, including product prices and specifications, content of services and contact information, is current on the date of the news release , but is subject to change without prior notice.
News Release