Toshiba and VINCI Construction Conclude Memorandum of Understanding in Hydro Power and Geothermal Power Plant Development
NEWS RELEASE
Renewable Energy
Strategies / Measures
May 3 2018
Toshiba Energy Systems & Solutions Corporation
・Companies plan to boost construction of hydropower and geothermal power plants
・Seeking to contribute to economic growth in Africa

Johannesburg, South Africa—Toshiba Energy Systems & Solutions Corporation (hereinafter referred to as Toshiba), a leading supplier of integrated energy solutions, and VINCI Construction, a major global player in civil engineering design and construction, today concluded a memorandum of understanding (MOU) on exploring opportunities to develop cooperation for the construction of hydro and geothermal plants in Africa, including collaboration on design, engineering, manufacturing and consultancy.
VINCI Construction, a subsidiary of France's VINCI, a global player and European leader, is active on five continents, with more than 70,000 employees and 700 companies generating 2017 consolidated revenue of €14 billion. Structured according to an integrated model, the company has the capacity to intervene over the entire life cycle of a structure (finance, design, construction maintenance) in eight sectors: buildings functional structures transport infrastructure hydraulic construction, maintenance) in eight sectors: buildings, functional structures, transport infrastructure, hydraulic infrastructure, energy, the environment, oil & gas, and mines. The company has had a presence in Africa for over 90 years, and carried out projects in over 20 countries.
Toshiba has an industry-leading record in geothermal and hydro power. The company has delivered and installed 56 geothermal turbines with a total capacity of 3,628 megawatts in plants around the world, more than any other company. It is the leading global supplier, accounting for 23%* of installed capacity. The company was also the Japanese pioneer in hydropower equipment development, and to date has supplied over 2,000 hydro-turbines worldwide, with a combined installed capacity of over 59,000 MW.
"I'm delighted to announce this cooperation with VINCI Construction, and confident that our strategic cooperation will bring stable and clean energy supply to Africa," said Toyoaki Fujita, Business Development Executive at Toshiba. "Our established expertise and know-how in hydropower and geothermal power, combined with VINCI Construction's wealth of global experience in construction, will supply essential generating capacity that will contribute to Africa's continued economic development."
Africa is maintaining high GDP growth, and demand for power is expected to increase to 632 GW by 2040. Alongside gas power, currently the main power source in Africa, there are growing expectations for renewable energy, including solar power, hydro power, and also geothermal power generation that utilizes the immense geothermal resources centered on the Great Rift Valley.
Toshiba, as a world leader in hydropower and geothermal power generation, will continue to promote a broad portfolio of renewable energy solutions, and seek to contribute to mitigation of global warming and to improve people's lives.
*Note: Source: Bloomberg New Energy Finance (Dec, 2017)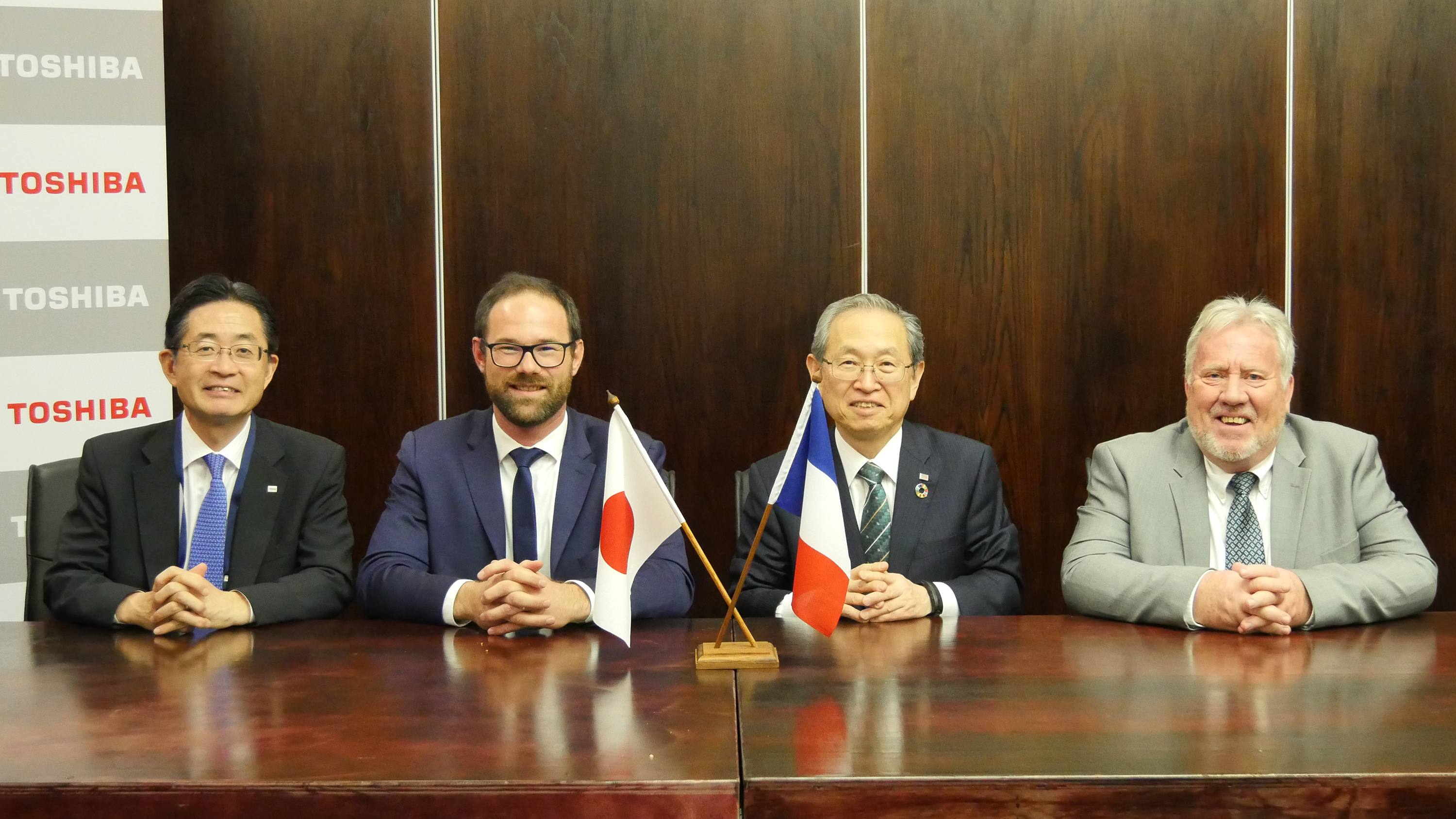 For furthermore information about Our Renewable Energy business, please check here.
Information in the news release, including product prices and specifications, content of services and contact information, is current on the date of the news release , but is subject to change without prior notice.
News Release