Switchgear for Small Capacity VMH/VUH type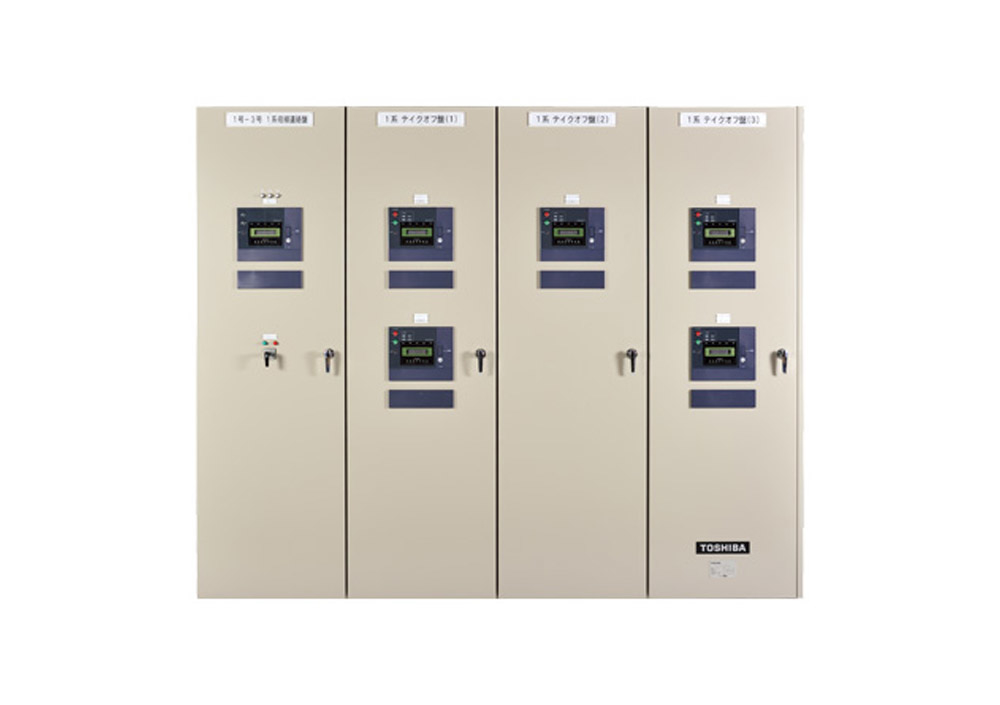 Switchgear for Small Capacity VMH/VUH type
Feature
Installed new type VCB, Multi-mode relay and wide range CT.
Line up for Earthquake-proof type switchgear.
High safety was realized with dead front construction.
Draw-out type apparatus is made into a standard and maintenance is easy.
Front maintenance type is also line up.
Specification
Specification List
This table can be scrolled horizontally.
Specification List
TYPE FORM
VMH
VUH
Rated voltage
7.2(3.6)kV
7.2(3.6)kV
Rated withstand voltage
Lightning impulse
60(45)kV
60(45)kV
Power frequency
22(16)kV
22(16)kV
Rated frequency
50, 60Hz
50, 60Hz
Rated current
600、1200A
600、1200、2000A
Rated short time withstand current
12.5(16), 20(25)kA
12.5(16), 20(25)kA