What is the Unified Controller nv series?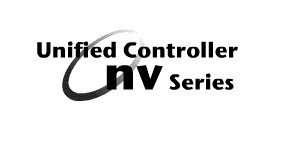 Integration
By the end of nineteen-eighties Toshiba had combined two different fields of control (instrumentation and electric) into one control system . Now Toshiba have released the "Unified Controller nv series" to our customers and created a whole new level of systems integration. This new product is a system that unites the different controller types into one and utilisies a common I/O system across the various kinds of field instrumentation. Toshiba have matched these new products to your "manufacturing" fields that have higher and higher levels of functionality, and have become more and more complicated. The "Unified Controller nv series" can be called "the navigator to the new generation" created by Toshiba.
Reliability and Security
This unification of controller types and the development of a common I/O system, are realized by using hardware as a common platform and installing software conformed to each control type within this hardware. Reliability and security are provided by improvement in design quality, by common hardware and optimization of software.
Environmental Harmony
The controller that is acceptable to the global environment was created by using lead-free solder and utilizing electronic parts obtained through "green procurement" Higher ranked control that features high speed processing and high functionality assists with global-environment-considered "manufacturing"
The contents are subject to change without notice for design changes or other reasons.
High Speed and Reliability
I/O integrated on the basis of Toshiba's network technology TC-net I/O leads us to compact field I/O systems.
Common platform and software optimized by control field
The same hardware is applied as a common platform, while software suited to a specific control field is installed. Electric control (type 1) and instrument control (type 2) are available as a product series. The unified design of hardware improves design quality, while optimized software assures high reliability and security.
IEC language, direct executing processor is built in to enable the execution of high-speed instructions as fast as 20 ns
A language processor that directly executes instructions in the international standard language IEC 61131-3 is provided in the hardware platform. High speed processing at a maximum speed of 20 ns is available; sophisticated multi-task processing is combined with high-speed control periods (0.5 ms minimum) for a total improvement to system performance. ECC memory, duplex systems, and optimized duplex tracking time, assure reliability and high performance.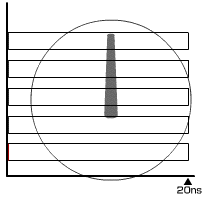 Instruction execution speed (Comparison of Toshiba data: ns)
High Speed and Flexible Networking / High Speed Serial I/O System, TC-net I/O
Sure speed leads to a higher level of control, to product reliability and high quality.
High-speed serial I/O system, TC-net I/O
The high-speed serial I/O system TC-net I/O is the first field I/O system that permits duplex loop configuration at a transmission rate of 100 Mbps. It is applied for the first time in this sector of industry. It is a new-generation I/O system that offers compatibility between the high-speed performance of electric control and maintainability. High-speed data collection at 0.1 ms minimum is now possible with this system. Toshiba's Real-Time Ethernet (TCnet) network technology is implemented in ASICs, which are installed in the controller module and TC-net I/O interface.
One Gbps Ethernet control LAN
A 1 Gbps Ethernet is applied as a control LAN and TC-net 100 as the inter-controller network. This is an open network easily to be connected to existing Toshiba controller models. The TCnet network technology was published as IEC 61784-2/IEC 61158 in 2007.
Online maintenance
The high-speed serial I/O system, TC-net I/O, is capable of collecting 1-ms high-speed scan data and offers simplicity in layout of field units. It features hot swapping of I/O modules and a simple online maintenance environment.
High Speed Transition of Technologies / Latest Engineering Tool
The technology assets of the existing V series and other Toshiba systems are passed through to the future.
IEC 61131-3 Program Languages Supported
IEC program languages, LD (Ladder Diagram), FBD (Function Block Diagram), SFC (Sequential Function Chart), and ST (Structured Text), are supported. The symbols can be customized and can coexist with symbols particular to specific fields. This provides an efficient engineering environment which is easy to comprehend.
Seamless Fusion with Existing Systems
The application programs, user-defined functions, and user-defined function blocks of the existing V series engineering tool (V-Tool 3) can be directly used. The ability to import/export XML documents provides a more open engineering environment.
Full graphic editor
Engineering productivity is improved by the full-graphical program editor that utilises IEC program languages.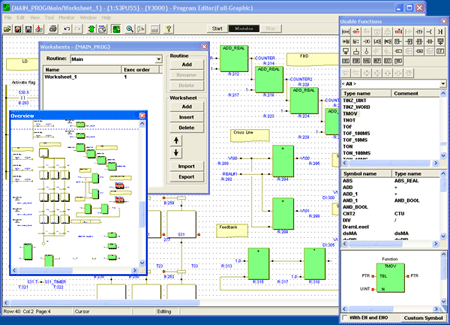 Text editor
ST (Structured Text) is available in addition to the graphical language, LD or SFC.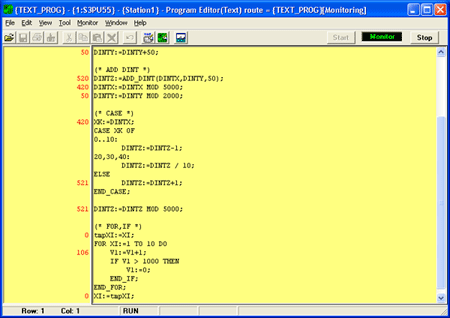 Custom symbol editor
A custom symbol editor provides graphical symbols specific to industries types and allows users to develop original symbols.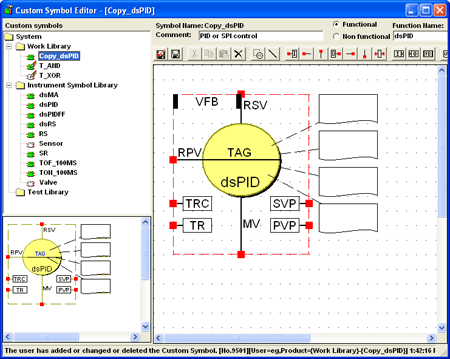 * TC-net is a registered trademark of Toshiba Corporation.
* Other company names and product names herein are trademarks or registered trademarks of the companies concerned.
* The contents are subject to change without notice for design changes or other reasons.