X-ray Thickness Gauge
TOSGAGE-LX
Measuring Head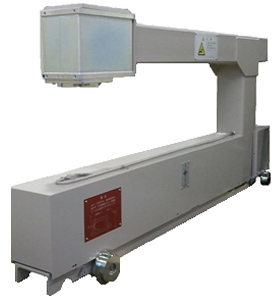 Dimension : H:1112mm D:2210mm W:320mm
OPTION
Laser velocity meter
Various C-frame designs
Scan Type
Other various options
Detector
High sensitivity and precise accuracy are achieved by large diameter ionization chamber.
High resolution (20bits) A/D converter module.

---
X-ray Generator
Extremely safe and easy maintain.
High voltage transformer and X-ray tube are unified in one unit.
Calibration Unit
Cancels measurement error in 5sec.

System Image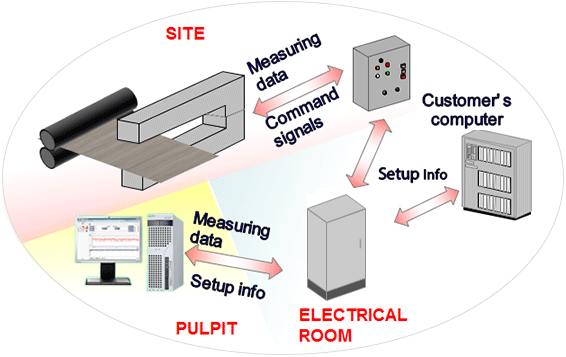 X-RAY Control Box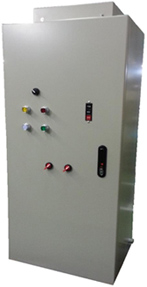 Dimension : H:1400mm D:400mm W:600mm
FUNCTIONS
Shutter operation
X-ray operation
Carriage operation
Operation location selection
Safety interlock
FEATURES
EASY MAINTENANCE
All electrical devices at site are aggregated in the control box
EASY WIRING
All I/O are connected by a Remote IO unit.

EQUIPMENT CABINET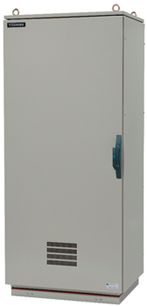 Dimension : 1800mm D:600mm W:800mm
OPERATION-PC
OS : Windows 7 Professional 32bit ( IE8,9 )
CPU : More than 1GHz
MEM : More than 4GB
HDD : More than 100GB
Resolution : 1920x1080 ( Full HD )
FUNCTIONS / FEATURES
SETUP INPUT
COIL LOG STORAGE / DISPLAY
TREND DISPLAY
EASY CUSTOMISATION by Customer ( SOURCE DISCLOSED with some exception )
General Purpose PC supported.
---
Main processing module
Especially designed for thickness measurement.

I / F Unit
High reliable unified PLC for I / F with Customer' s computer.