X-ray Thickness Gauge
TOSGAGE-6000A Series
Multi channel profile meter built by learning-edge technology.
Provide high resolution measured data, enable to high quality control.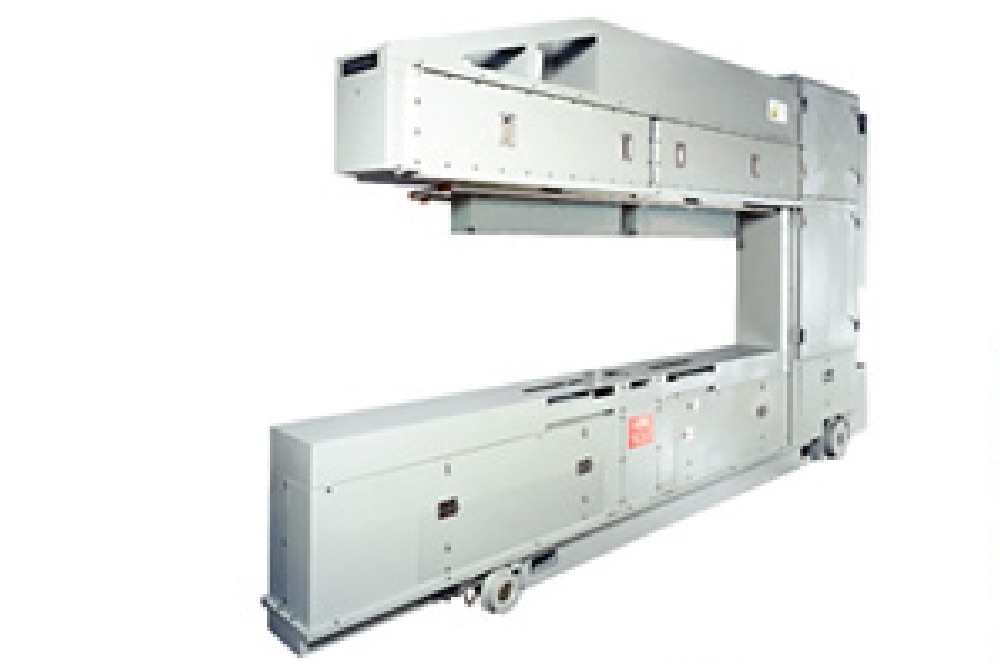 Features
1. Provide high resolution profile data for quality control of coil.
2. It is possible adopt profile shape control.
3. Provide stable operations with high reliability and easy maintenance.
The ionization chamber used as multi channel type detector can be repaired without special alignment.
4. It is possible to add flatness measurement and temperature profile measurement function.
5. It is possible to support various interface (Ethernet, Profibus, FL-net, etc.).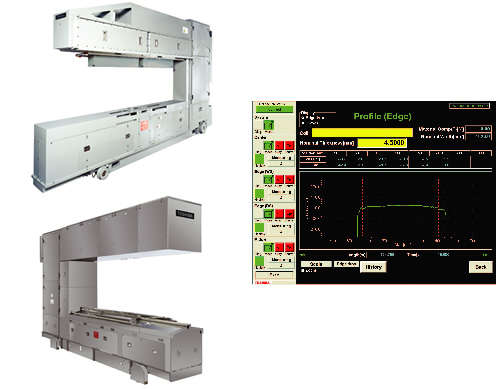 Specifications
Specifications List
This table can be scrolled horizontally.
Specifications List
Measuring range
(Cold)
0.1 ~ 8.0mm
(Hot)
1.0 ~ 15.99mm
Compensation range
±15%
< Measurement at 2mm >
Reproducibility
0.1% of set thickness (2σ)
Noise
0.1% of measured thickness (2σ)
Drift
0.1% of measured thickness/10h (Based on IEC61336)
Center time constant
(Cold)
10ms
(Hot)
30ms
Profile integration time
2s
* The specification shown above is an example. Actual specifications can be adjusted and may vary depending on installation conditions.