Americium Thickness Gauge TOSGAGE-LG Series
Americium Thickness Gauge TOSGAGE-LG Series
Measuring Head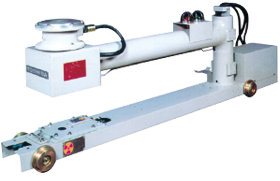 Dimension : H:547mm D:1370mm W:270mm
C-frame
Compact and durable C-frame
Space saving dimension
Longer lifetime of C-frame by simplified components
Safety lock
Fail-safe double shutter (Auto & Manual)
Radio isotope source
Am-241 (Half period:432years)
System Image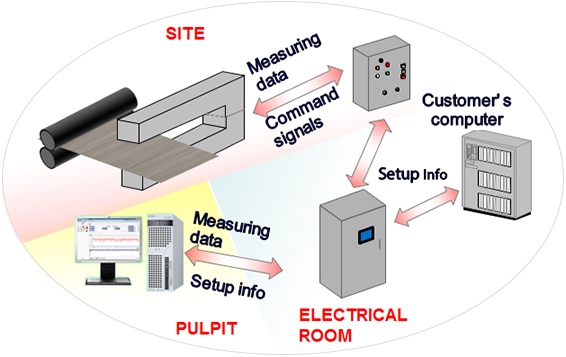 Driving Control Box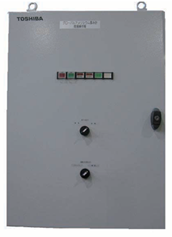 Dimension : H:800mm D:300mm W:600mm
All electrical devices at site are aggregated in this DRIVING CONTROL BOX
FUNCTIONS
Shutter Operation
Carriage Operation
Operation location select
Safety interlock
Control Box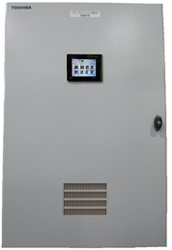 Dimension : H:1200mm D:800mm W:400mm
Main Processing unit
Stable main processing unit.
Measurement calculation and interface are controlled.
Touch panel
Easy operation & Easy setup.
User friendly touch Panel.

Option
OPERATION-PC
OS : Windows 7 Professional 32bit ( IE8,9 )
CPU : More than 1GHz
MEM : More than 4GB
HDD : More than 100GB
CPU : More than 1GHz
FUNCTIONS / FEATURES
SETUP INPUT
COIL LOG STORAGE / DISPLAY
TREND DISPLAY
EASY CUSTOMISATION by Customer ( SOURCE DISCLOSED with some exception )
General Purpose PC supported.