Products and engineering services
Detailed designs with our abundant knowledge
Nuclear reactor equipment design and manufacturing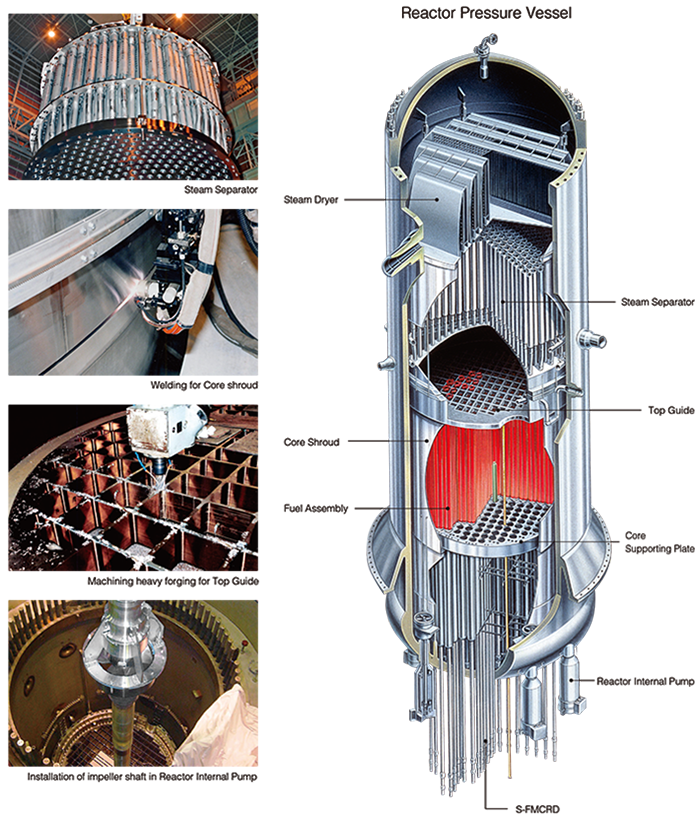 Turbine and generator design
We make efforts to develop the most efficient turbines and generators based on our technologies and experiences.
Most efficient turbines
We make efforts to develop the most efficient turbines that convert thermal energy into mechanical energy.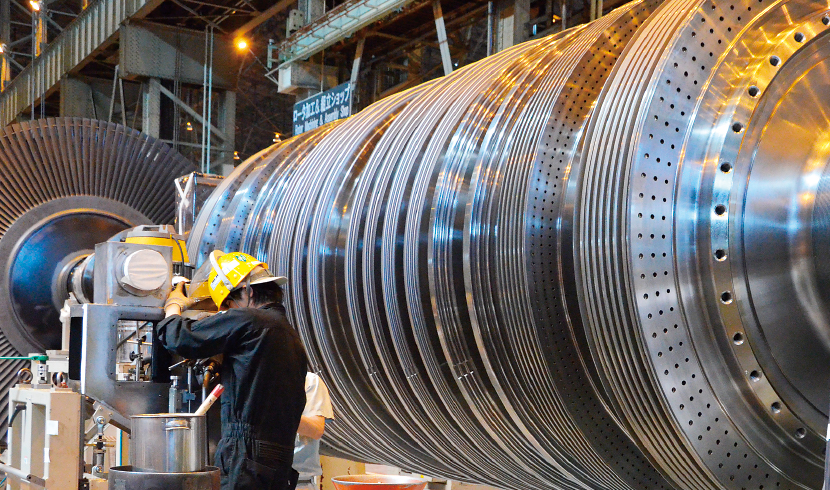 Design and development of advanced steam turbines
To develop a longer, last-stage blade for L.P. turbines, we apply our advanced hydrodynamics and vibration engineering.

Making generator highly-efficient
With improvements in cooling capability through internal ventilation and temperature analysis, our generators achieve high efficiency,

Technologies for waste treatment
We develop a wide range of technologies for waste treatment of nuclear power plants.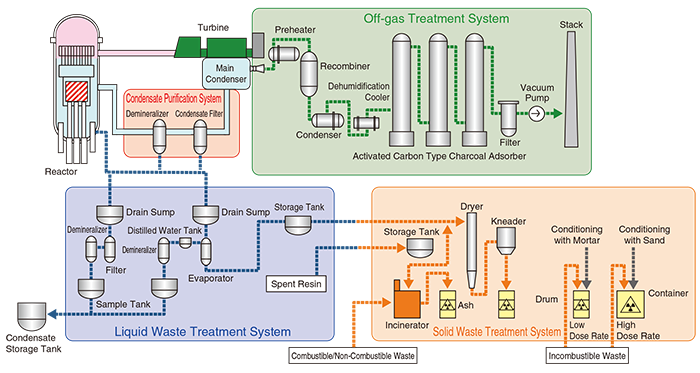 Condensate Purification System
Removes suspended solids in condensate water to maintain the quality of reactor water properly.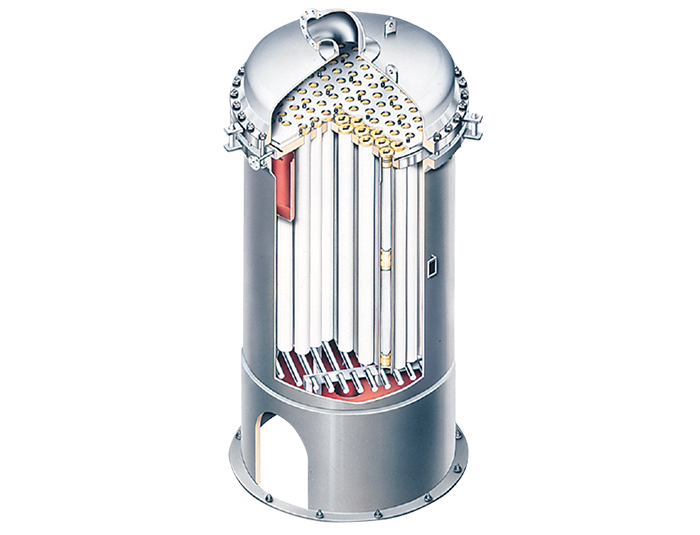 Liquid Waste Treatment Technology
Recycles radioactive liquid wastes as condensate water or releases it into the environment after processing.
Off-gas Treatment Technology
Recombines radiolytic hydrogen/oxygen into water and retains radioactive isotopes to reduce the radioactivity in an adsorbing system before releasing it into environment.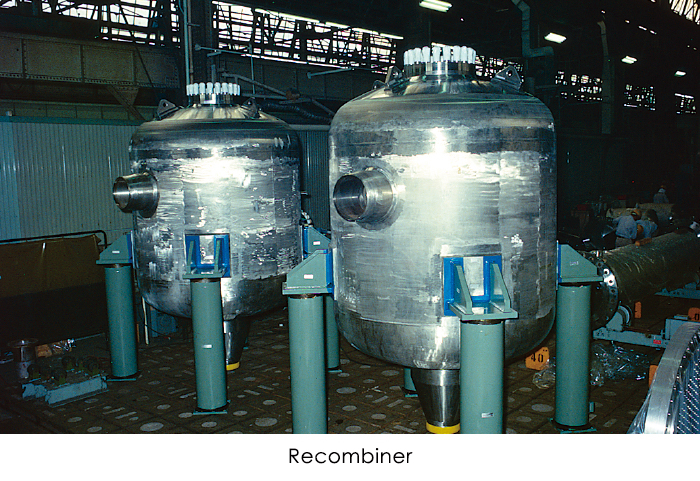 Solid Waste Treatment Technology
Reduces the volume of combustible and noncombustible waste, as well as separates and solidifies incombustible waste. Solidifies wastes in drums or containers.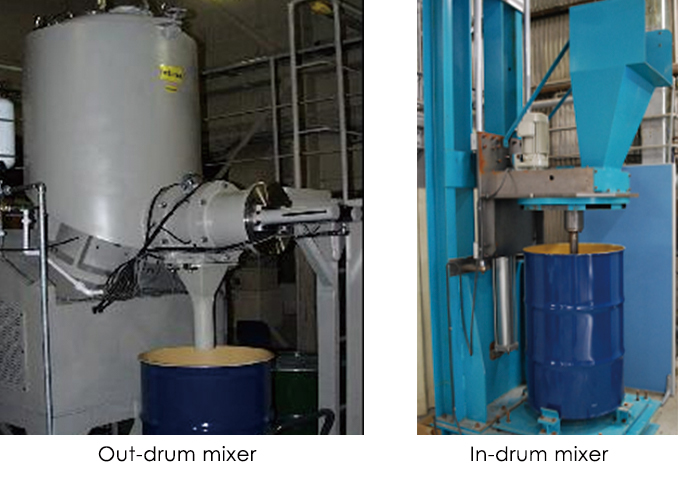 Instrumentation and Control (I&C) Design
We design plant monitoring systems and I&C equipment and devices that are critical for safe and stable plant operations. Through the designs of these systems and equipment and devices, we achieve the highest standards for plant operations and maintenance.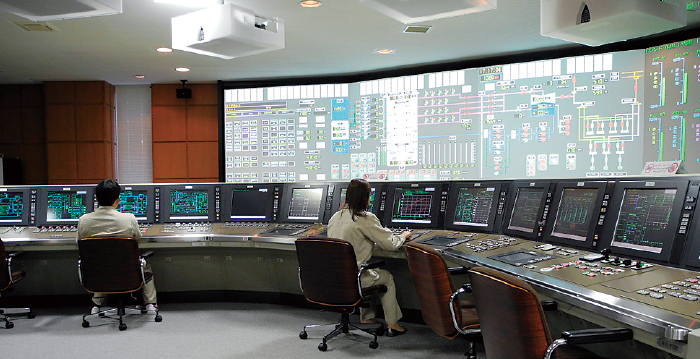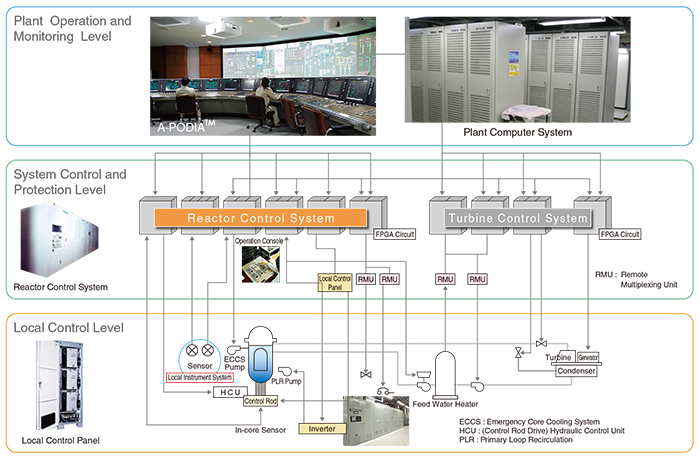 Integrated Digital Control and Monitoring System <A-PODIA™>
A new control panel, A-PODIA™, is a third-generation human-machine interface system that helps monitor and control nuclear power plants stably, providing appropriate information to the operators.
*A-PODIA™: Advanced Plant Operation by Displayed Information and Automation
Monitoring diagnosis and maintenance system design
We develop the maintenance PDCA management system that supports plant maintenance and management, including maintenance planning, work activities, evaluations and improvements.