Overview
Toshiba will contribute to the creation of environmentally advanced communities with sustainable water infrastructure
Our Vision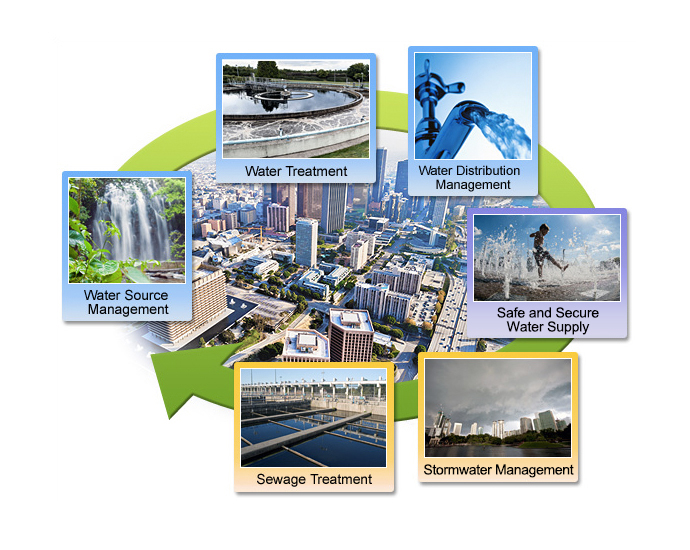 Some countries are facing problems such as water shortages and pollution due to population growth, development of industries and increase in living standards. We, Toshiba, aim to realize a sustainable society with safety, security and reliability through our social infrastructure business worldwide.
In the water infrastructure business that we have been involved in since the 1970s, we are addressing customer issues ranging from business planning to operation management, and offering a wide range of solutions based on our comprehensive technologies.
We provide highly reliable water and wastewater treatment systems and operation know-how to solve customer issues all over the world.
We will contribute to the creation of environmentally advanced communities with sustainable water infrastructure in response to regional, cultural, and environmental requirements.
History
We started our water infrastructure business in 1972, by offering electrical equipment of pumps for water supply and sewerage systems in Japan, along with related engineering services. Since then, we have expanded our business by developing electrical systems and instrumentation systems and providing O&M(*1) services in Japan, as well as EPC(*2) services outside of Japan.
(*1) O&M: Operation and Maintenance
(*2) EPC: Engineering, Procurement and Construction
Our Services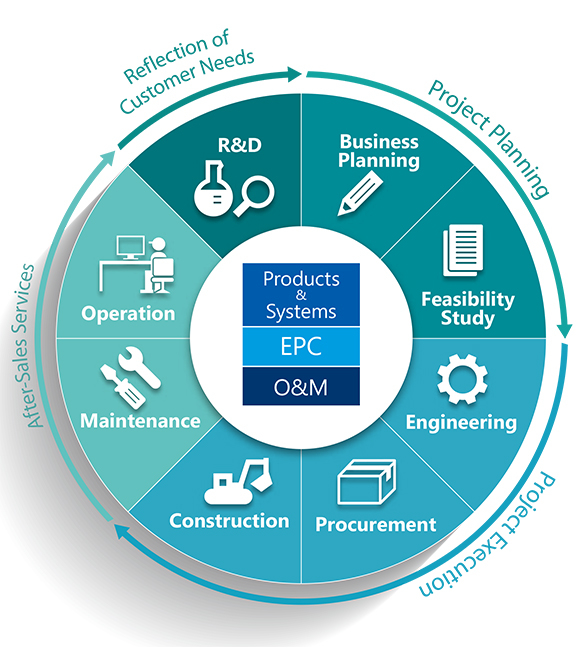 We offer one stop solutions throughout the plant's life cycle.
As a solution partner with superior reliability, we contribute to our customers' business development based on our experience and expertise accumulated through extensive practice of these services.
Water & Wastewater Solution Brochure
Please download the Water & Wastewater Solution brochure.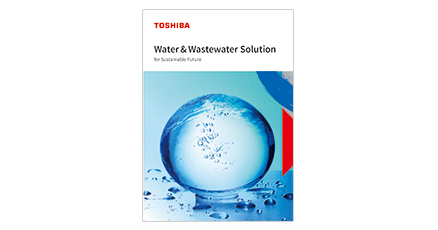 Contents
1) History
2) Our Business Overview
3) Business in Municipal Field
4) Business in Industrial Field
5) Operation and Maintenance (O&M)
6) Our Global Business
7) About Us
Water & Wastewater Solution (PDF)(2.04MB)
Personal data received from customers is encrypted and protected by SSL.
You might not be able to use the inquiry form if your browser does not support SSL or if you access this website from a corporate network protected by a firewall.
Your email address is required to download the brochure.