Water Supply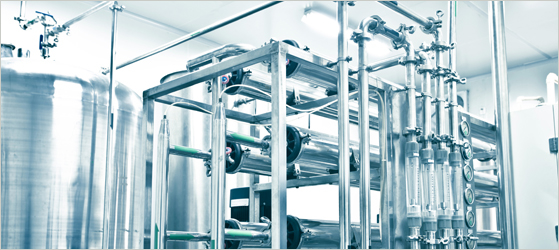 Overview
Water treatment equipment, such as seawater desalination systems and condensate demineralizers, is installed in thermal power stations where a large volume of steam is required. Also, water is essential in the industrial field, especially for manufacturing products. Water treatment systems are important for ensuring stable plant operation.
We, Toshiba, engage in system building to supply water to be treated at the optimum level according to application.
Water Treatment System for Thermal Power Station
Overview
A large volume of water (pure and filtered water) is used in thermal power stations to produce steam for power generation and treat exhaust gas. Accordingly, large seawater desalination and water purification systems are needed for water supply. Water used by individual plants contains a lot of impurities and is discharged.
Those impurities are removed in stages at water treatment systems to improve water quality to an acceptable level for discharge into public water areas.
Configuration Example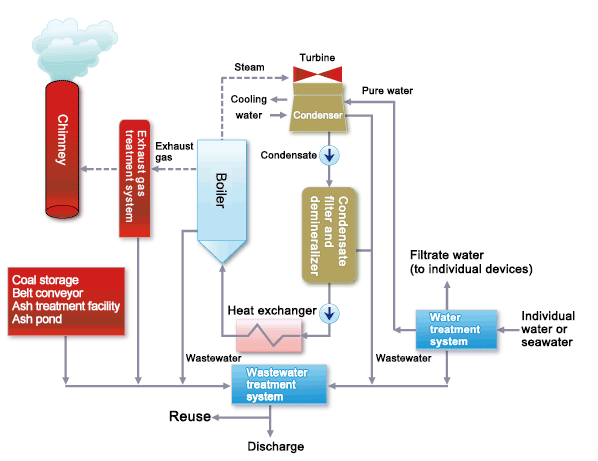 Related Products
Global Network
With our expertise and rich experience in water and sewerage infrastructure development in Japan, we conduct business on a global scale.
We operate worldwide, and enhance capacity to provide the best solution to meet the needs of our clients.
We contribute to the creation of environmentally advanced communities with sustainable water infrastructure in response to regional, cultural and environmental requirements.