Product/Technical Services
HVDC enables long distance transmission and interconnection of asyncrous grids
Toshiba has been developing HVDC system since 1950s, installing HVDC systems, FC (Frequency Converter) systems and SVCs (Static Var Compensater) which comtribute to the relaiability of the power tansmission/distribution systems.
"HVDC system" for improving the power transmission efficiency and enhancing the interconnection of asyncronous grids
Toshiba has contributed to all HVDC projects in Japan and been the No.1 supplier.
VSC (Voltage Sourced Converter) with state-of-the-art MMC*1 technology
Toshiba is the pioneer of VSC with MMC in Japan, which realizes compact system and your flexible grid operation.
*1 MMC: Modular Multilevel Converter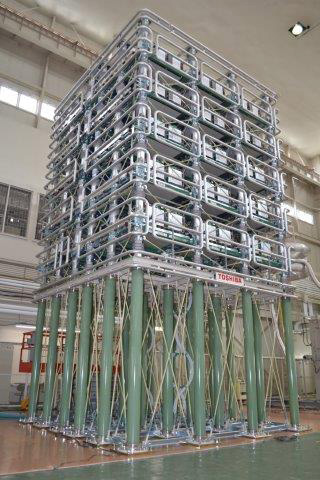 This technology is applied for the new Hokkaido-Honshu HVDC link project in Japan. (300MW, DC 250kV, DC 1200A)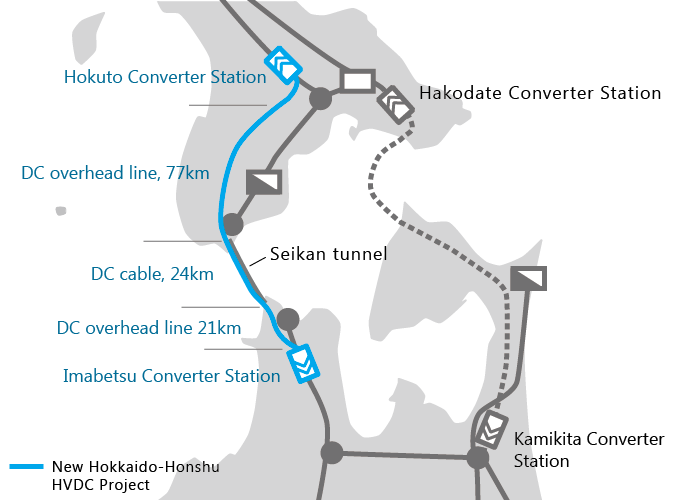 LCC (Line-Commutated Converter) for long-distance large-capacity transmission
Toshiba has many references of LCCs for large HVDC system in domestic and overseas projects including unique interconnection between different frequency grids (50Hz-60Hz), which contribute to secure power supply.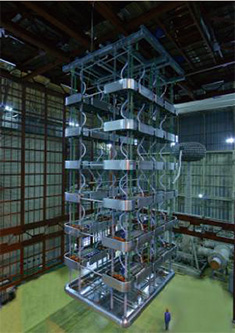 Toshiba developed suspended-valves for MONITA HVDC (DC±500kV) for Terna S.p.A. to interconnect Montenegrin grid to Italian grid.(under construction)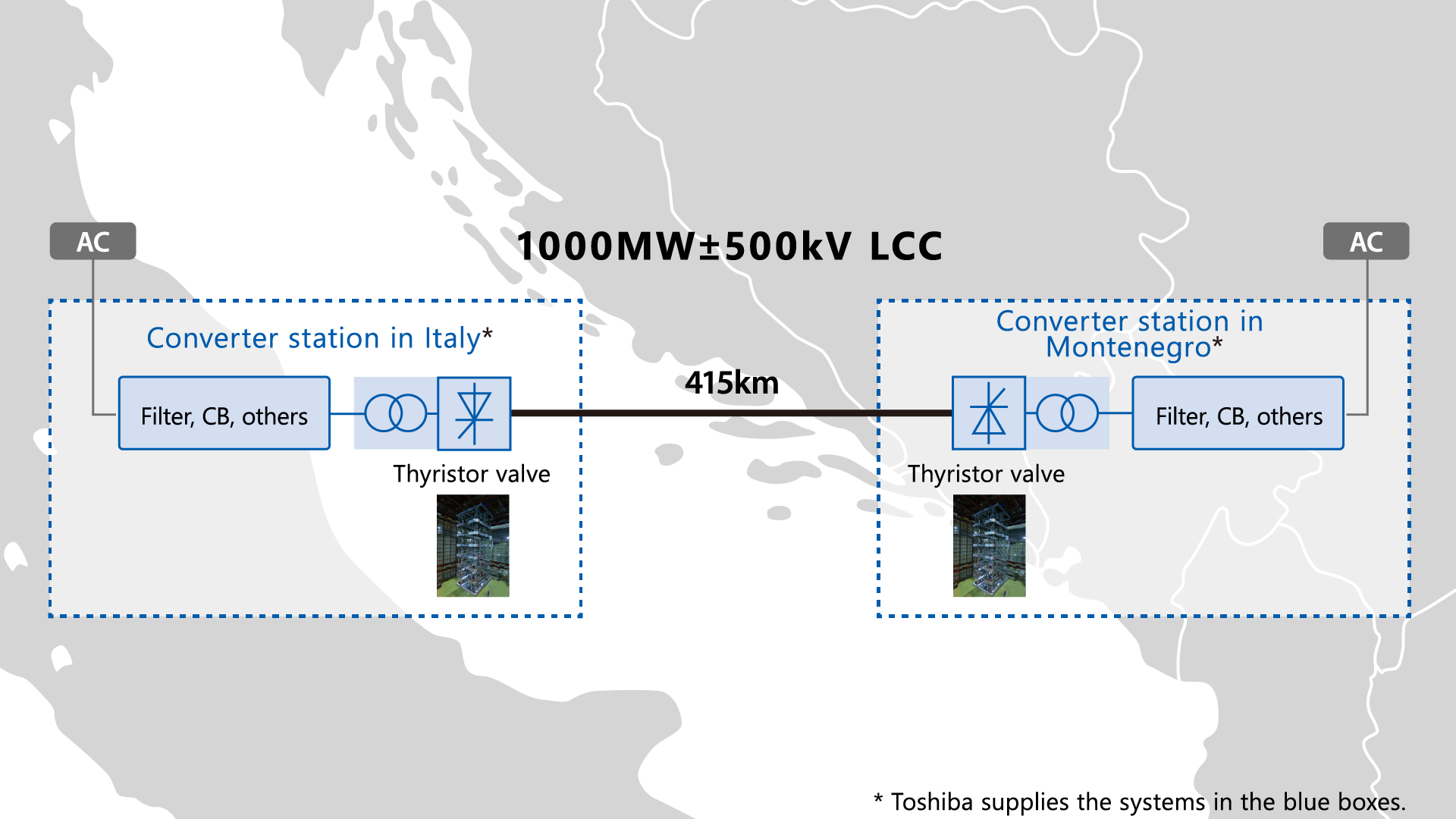 Power electronics system for various application
BTB (Back-to-back) for asynchronous interconnection
BTB HVDC system enables:
interconnection of asynchronous grids without any system interferences;
high-speed tie-line power control; and,
no increase of short circuit current.
It realizes power interconnection between grids where AC interconnection is difficult.
[Applied facilities]

Minami-Fukumitsu BTB (since 1993)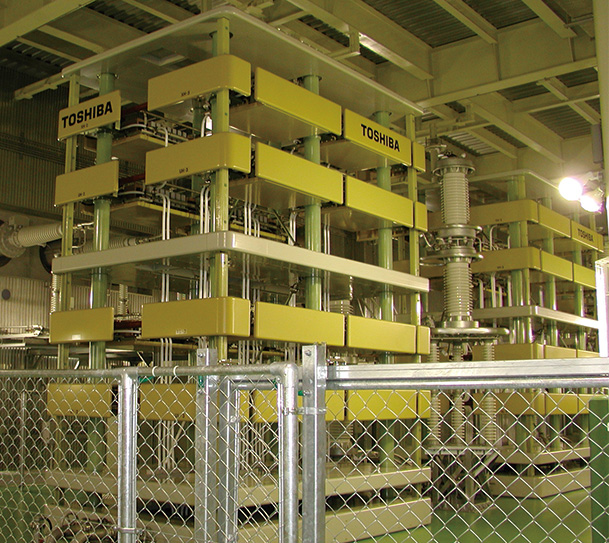 SVC (Static Var Compensator) to support network voltage
Toshiba has many SVC references that are effective to suppress voltage fluctuations and to improve the voltage stability, both in Japan and overseas.
Our SVC also contributes to keep the grid voltage level against output from renewable energy sources which could be unstable by weather conditions.