Unloading Robot
Smooth unloading of randomly stacked items.
Smooth unloading of randomly stacked items
Dual cameras recognize items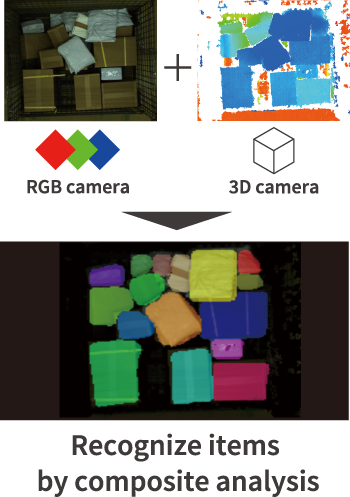 An RGB and 3D camera recognize items with no need for prior teaching.
Secure picking of uneven items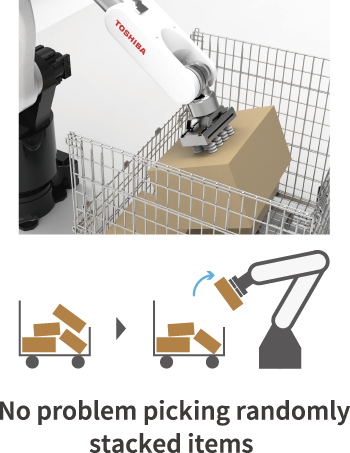 Items at unevenly packed are securely held by changing the angles of the gripper.
High-speed processing at 600pph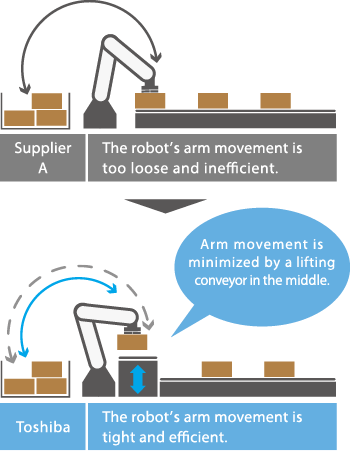 On-site performance is maximized with peripheral equipment.
Operation is secure and stable
Advantage of the unloading robot

Safe, stable operation
Eliminate operator error and mistakes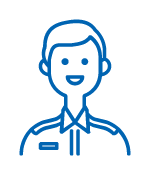 Operator workloads are cut
Items as heavy as 20kg can be handled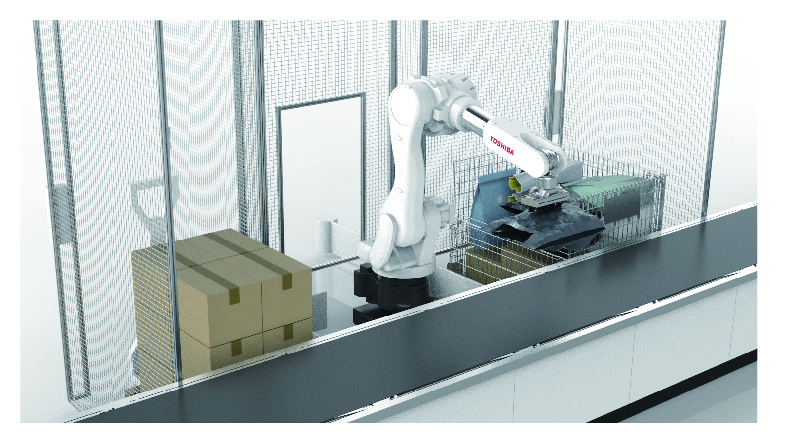 Installing Toshiba's robot boost security and efficiency.
Specifications
This table can be scrolled horizontally.
Specifications
Item
Description
Gripper type
Vacuum suction from above
Applicable containers
Pallet, roll container
Max. item size (mm)
W600 × D650× H325
Max. item weight (kg)
Less than 20
Dimensions (mm)
W2200 × D3200 × H2700
Weight (kg)
Under 800 (excluding control panel and air compressor)
Throughput (pph)
600 (for items up to 8kg) * May vary with stacking.
Environmental conditions
Ambient temperature : 5 to 35℃,
Relative humidity: 35 to 85%RH (Non condensing)
Download the brochure here
Other Solutions & Products