Concept
Innovative solutions are needed in this new age. The sky is becoming a place where new services and businesses are offered.
New technologies and services are enriching people's lives, while new threats are emerging.
Toshiba offers a comprehensive system that detects, tracks, identifies, and mitigates threats from suspicious drones.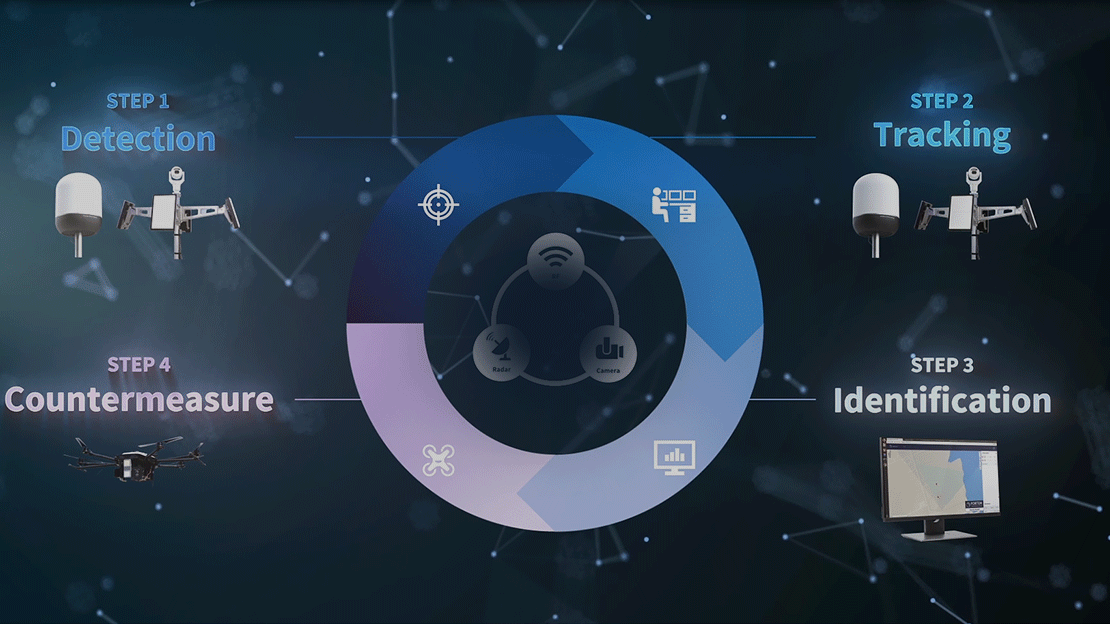 System Overview
The command and control software integrates the sensors and the autonomous hunting drone. The whole system is monitored and controlled in a single terminal.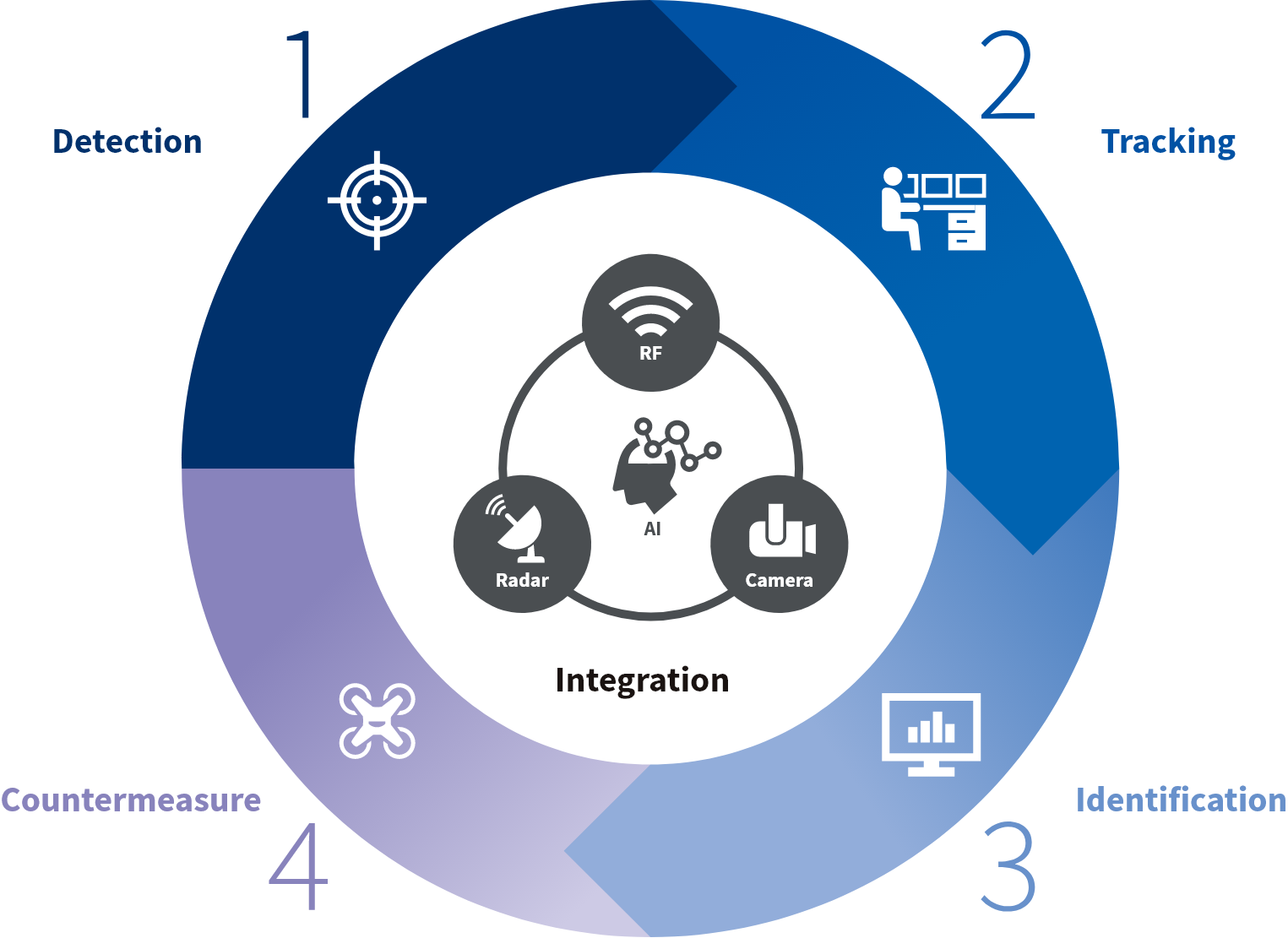 1. Detection

Radars cover short-medium range and the RF sensor receives radio waves from drones. These quickly detect the arrival of suspicious targets.

2. Tracking

The camera is cued by the sensors to zoom into the direction of suspicious targets. Radars and RF sensors continuously track targets. The live status is monitored and visible in the control terminal.

3. Identification

Our unique algorithm analyzes and categorizes the object and assigns and updates color-coded threat levels in real time. Threats can be visually confirmed with the live camera feed in the control terminal.

4. Countermeasure

The monitoring control terminal cues the autonomous hunting drone for quick mitigation. Once the autonomous hunting drone locks on to the threat, it is physically captured with its net guns. It is then safely tethered and towed away, where it can be examined for forensic evidence. By tracking and capturing drones by using own mounted radar, it is also effective to drones which fly without RF communication.
See more information on our brochure.