Providing a broadcasting system to broadcasters for supporting their whole works
We have been providing a master control system and a server system which make broadcasters' whole works; collecting a recorded material, editing and transmitting, more efficiently.
We also have been providing a transmitter system which broadcasts airwave to viewers, and a satellite news gathering system which transmits a recorded material to broadcasting stations by satellite.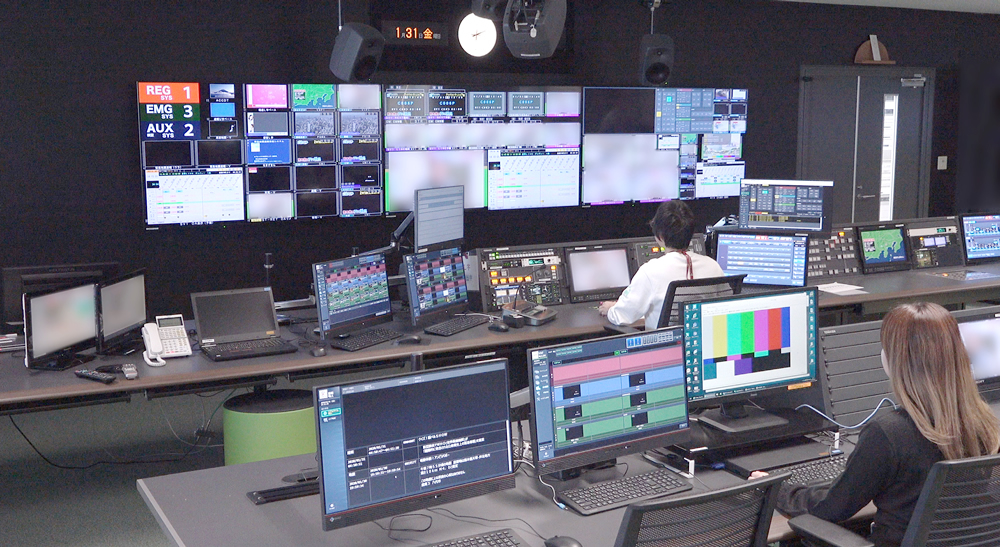 Master control system
The master control system transmits programs and commercials, produced at a broadcasting station or production, to transmitting stations in accordance with a program progress table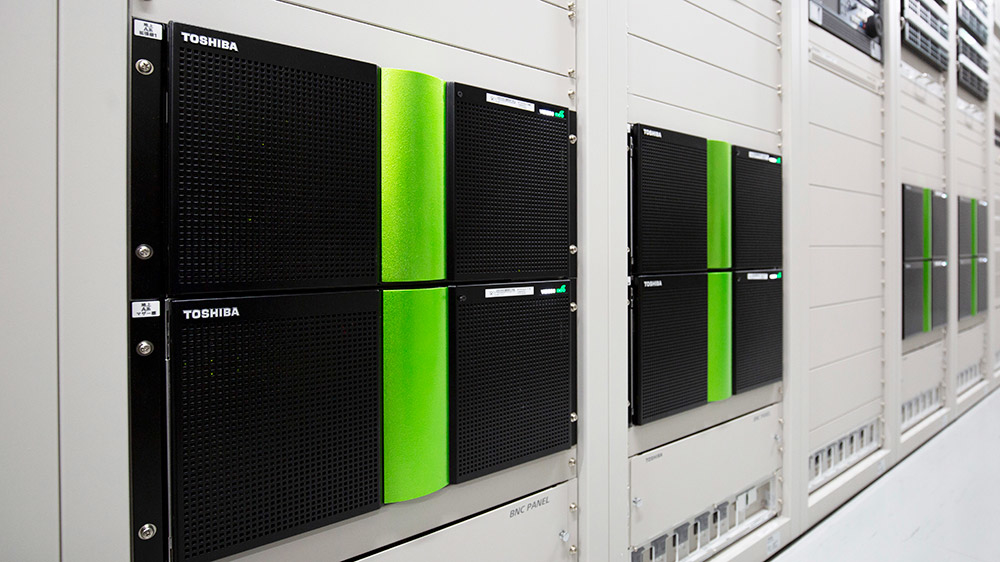 Integrated server system
It enables to improve efficiency and reliability by integrating a program server system and a commercial server system which has been constructed individually.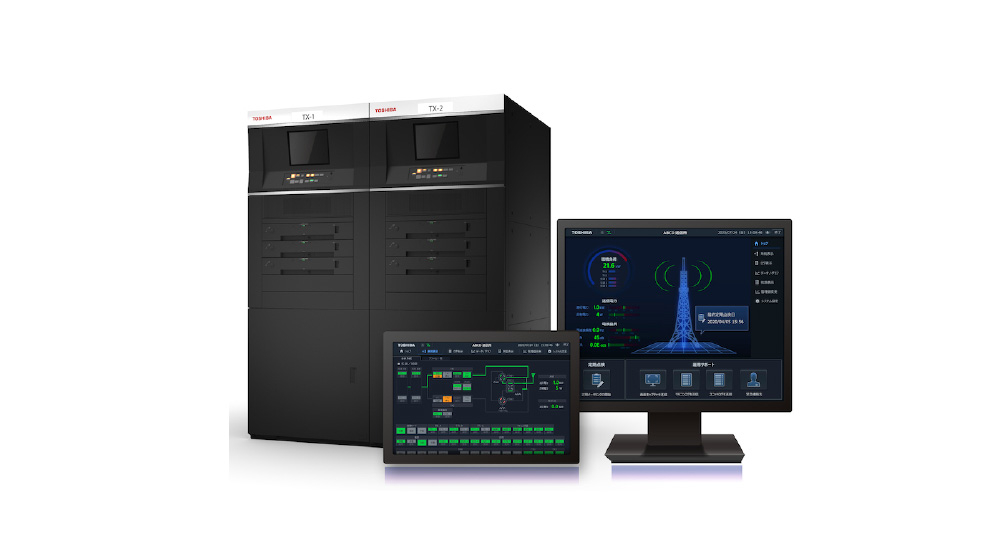 Transmitter system
The transmitter system modulates a TV broadcasting signal, transmitted from a broadcasting station, by OFDM*1, and broadcasts it to television receivers after amplifying to a predetermined output power.
*1 : Orthogonal Frequency Division Multiplexing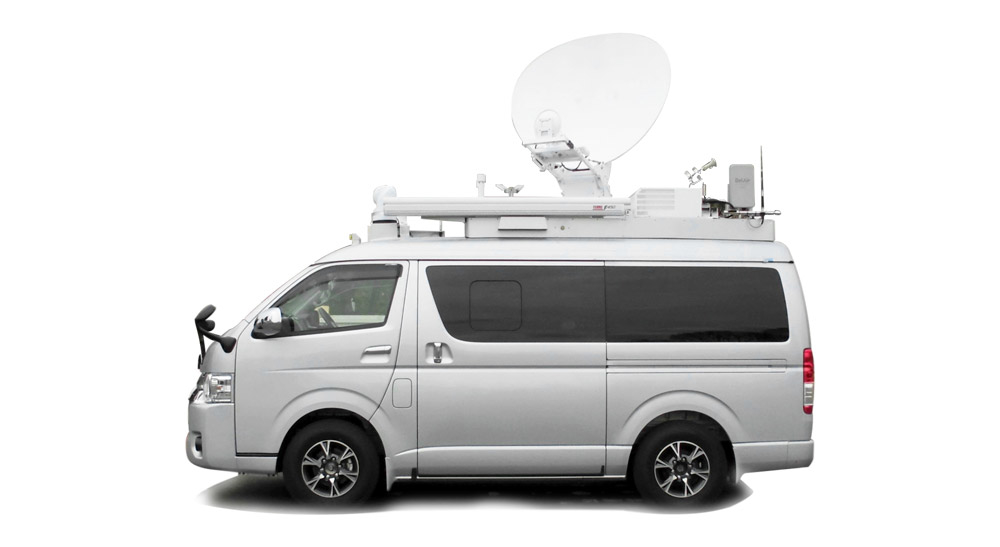 SNG (Satellite News Gathering)
SNG is the system which transmits video and audio from a remote location to a broadcasting station through a communications satellite. It is mainly used for real-time news and programs.