De-palletizer
Handling of heavy items up to 30 kg with automatic recognition function.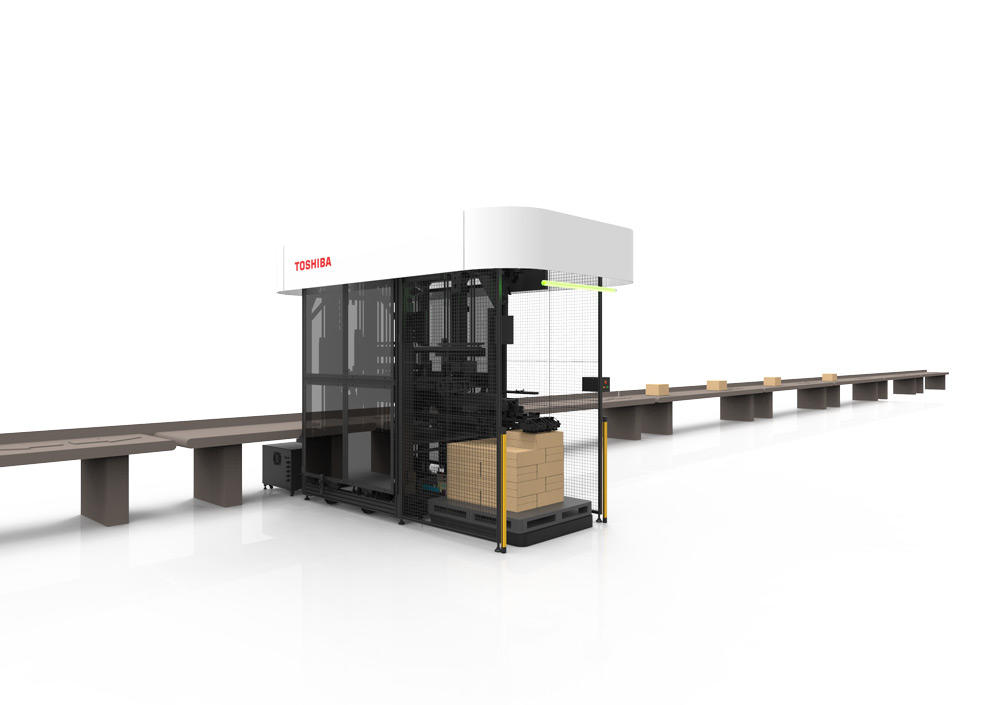 The unique orthogonal mechanism allows easy handling of heavy items
600pph high-speed handling of heavy items
Items are pulled without centrifugal force, which enables quick unloading of heavy items.
Depending on the stacking pattern, the robot automatically judges the number of items (either 1 or 2 items) which can be unloaded simultaneously for efficient unloading.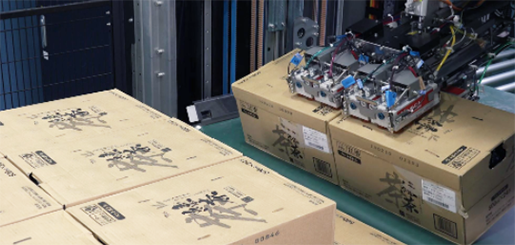 Careful handling of products
Two-sided gripper (top and side) reduces stress to the product surface.
The gripper pulls items instead of lifting, reducing risk of falling and/or breaking.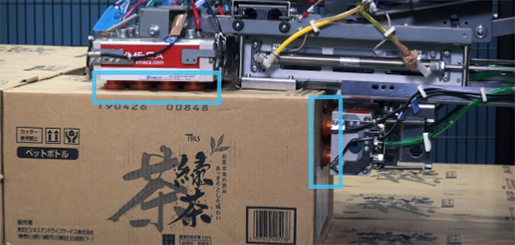 No prior programming required
Image recognition technology enables the robot to handle various items in various stacking patterns.
Short recognition time enables the robot to unload items smoothly.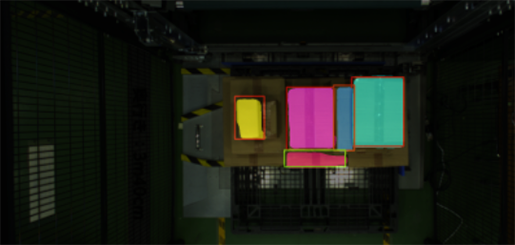 Easy expansion
The robot is space saving, requiring only 2.2 m x 3.4 m for installation.
Can be used without a safety fence or surrounding buffer area.*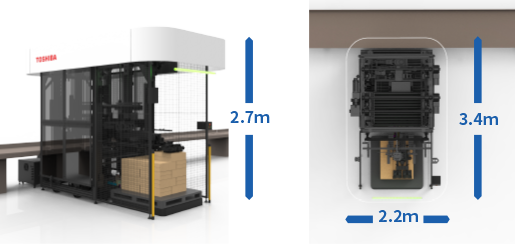 *Depending on system configuration or layout, a safety fence or other equipment may be required.
Specifications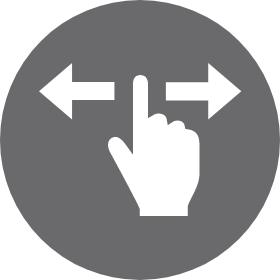 This table can be scrolled horizontally.
Specifications

| Item | Description |
| --- | --- |
| Gripper type | Two-sided gripper (top and side) |
| Applicable containers | Flat pallets |
| Max. item size (mm) | W600 × D600× H500 |
| Item weight (kg) | 30 or less |
| Dimensions(mm) | W2200 x D3400 x H2700 (excluding protruding part, control panel, and air compressors) |
| Weight (kg) | 2300 or less |
| Throughput (pph) | 600 (It may take different values depending on the size and stacking condition of items.) |
| Electricity supply | 6k VA, three-phase 200 V (excluding compressors) |
| Environmental conditions | Ambient temperature: 0 to 40 ℃, Relative humidity: 20 to 90%RH (Non condensing) |
Download the brochure here
Other Solutions & Products