Equipment/Technical services
Technologies to expand the potentials of Heavy ion therapy
High-precision irradiation for complex-shaped tumors
Pencil beam scanning irradiation technology
The 3D scanning irradiation for Heavy ion therapy developed by Toshiba is a method which irradiates tumors as if a thin pencil beam quickly coated the target. This method allows us to not only respond to complex-shaped tumors but also perform high-precision and efficient irradiation.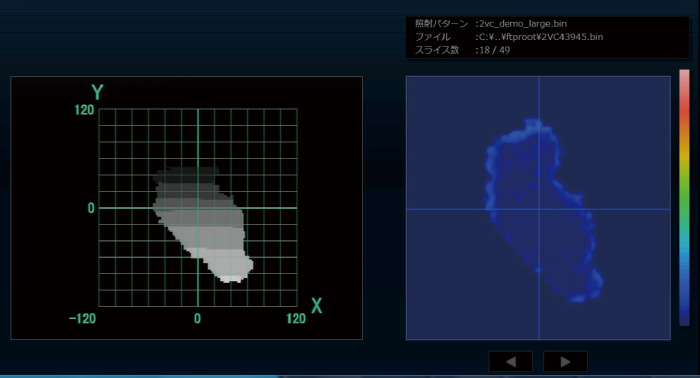 Real time monitoring
You can monitor the patient's treatment using Toshiba's beam monitoring system. When a therapeutic irradiation is going on, the beam position and the fluence condition in each slice are displayed on the monitor on a real time basis.
Responds to moving organ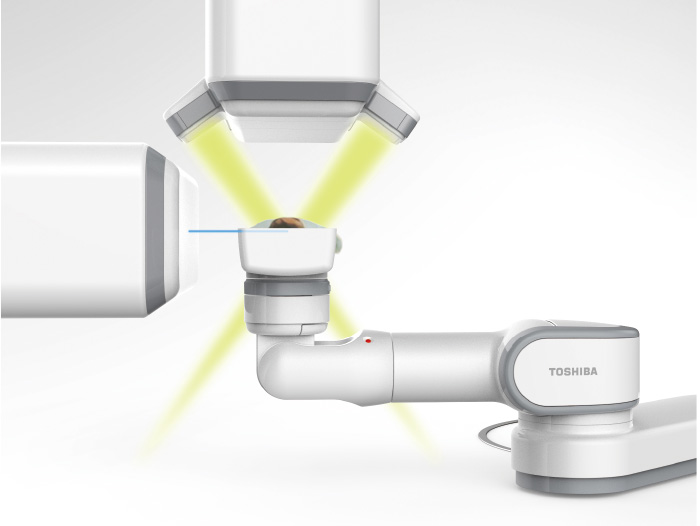 "Lung cancer" "Liver cancer"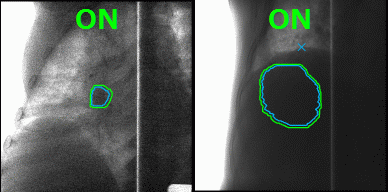 Respiratory-gated irradiation system
Cases of organs that move along with respiration, such as lung, liver, and pancreas are common in radiothrapy. Combining the respiratory-gated irradiation technology with real-time target images by the obligue X-ray imaging and the rescanning technology, Toshiba has realized fast and accurate irradiation with uniform dose on moving organs as well.
Sparing healthy tissue
Rotating gantry
Toshiba has successfully developed the world's smallest* rotating gantry in the field of Heavy ion therapy by using superconducting technologies. Through the 360° rotation, you can now target tumors from any desired direction.
*As of October 1, 2017
The rotating gantry has the following advantages;
To spare healthy tissue
To reduce patient's burden
To reproduce the patient's position
To reduce the patient positioning time
To minimize the deformation of organs
Equipment design that realizes safe treatment
To prioritize patients' safety, the conditions of the entire equipment are constantly monitored. In case any abnormality is detected, the interlock system swiftly stops the beam provision. The user interface, which has been designed to minimize human errors, enables medical staff to operate the system with a sense of safety.