Changing Future of Manufacturing with Laser Peening
Changing manufacturing with laser peening.
Expanding
design margin
Extending
fatigue life
Reducing
volume &
weight of materials
What's laser peening
Laser peening is a process to introduce compressive residual stress to the surface of materials. Laser peening allows us to enhance fatigue life of metal components.

Enhancement of
fatigue strength
Mitigation of
stress corrosion cracking
Effects of laser peening

Enhancement of fatigue strength
Fatigue is one of the issues that decreases the lifetime of metal components. Laser peening improves fatigue life by introducing compressive residual stress on the material surface which inhibits crack propagation.

Mitigation of stress corrosion cracking
Stress corrosion cracking is a phenomenon in which cracking occurs on the surface of a material when tensile stress is caused in a corrosive environment. Laser peening is one of the processes that prevents the occurrence of stress corrosion cracking by introducing compressive residual stress to the metal surface.
High flexibility
Toshiba's laser peening system can transmit a laser beam to a point to peen by using optic fibers and other techniques to do peening in water and confined spaces that could not be reached until now. We have developed laser peening originally in order to meet difficult conditions required by customers.
Peening in confined spaces
Optical fiber and small irradiation head make it possible to peen inner surface of pipe shaped components with inner diameters of about 10mm.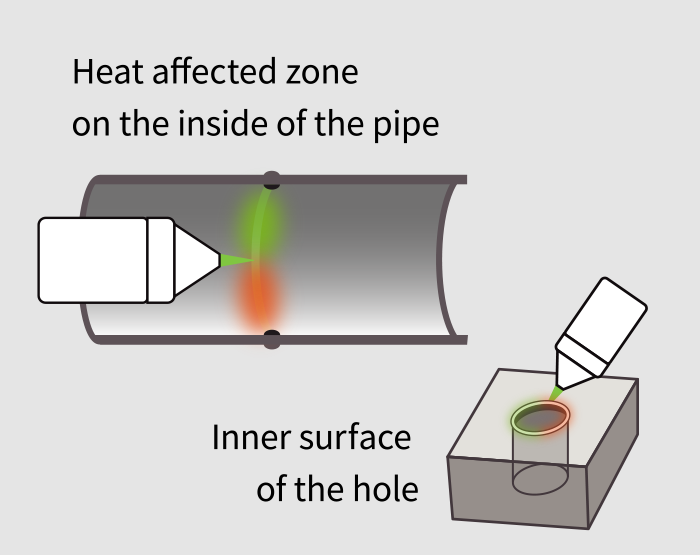 Excellent accessibility
Reaction-force-less process with small laser spot of about 1 mm diameter enables peening of complex metal components, such as gears and heat affected zones of weldments.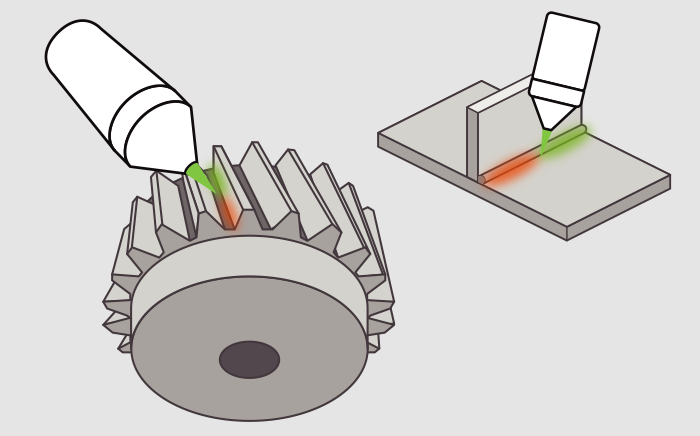 Underwater application
There is no requirement for any surface preparation before or after laser irradiation. Therefore, laser peening can be performed underwater by using a combination of waterproof robotics and optical devices.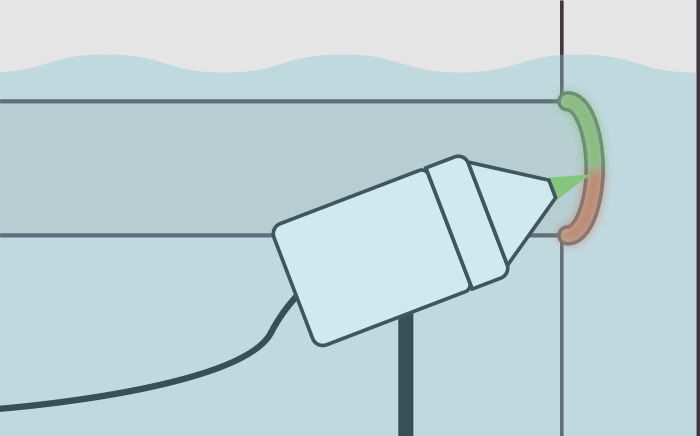 Performance