Pride and Dedication in Maintenance Services: the Lifeline that Supports Social Infrastructure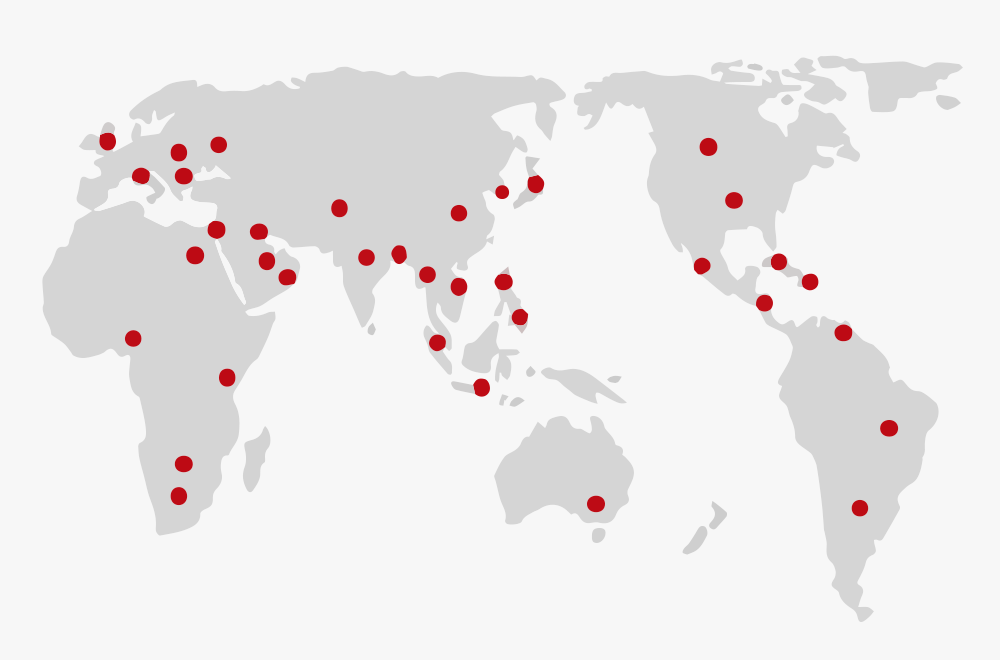 Take a look at this world map. From Japan to the USA, to Canada, to Italy and beyond, the pins in the world map show the thermal power stations that Ken Takagi of Toshiba Energy Systems & Solutions Corporation has gone over the last 20 years to provide maintenance services.
According to Takagi, being able to see the projects he had handled displayed across the world map is one of his favorite things about his job. In this article, Takagi takes a look at power stations around the world as he reflects on past projects.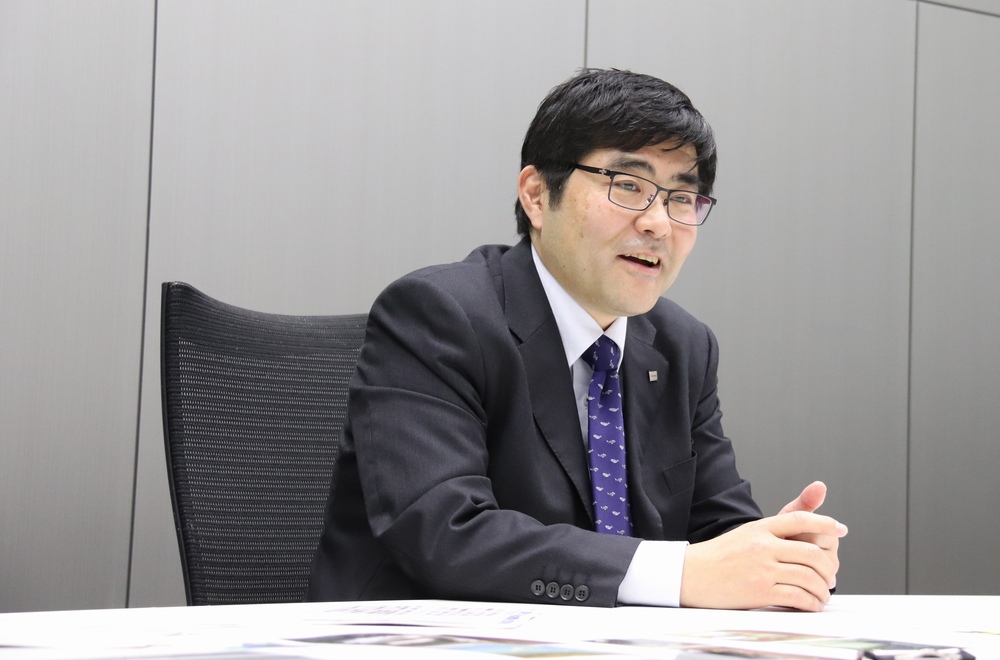 "I remember driving hundreds of kilometers in America in a rental truck to reach a power station. I also remember crossing a savanna with zebras running around as I headed for a site in Africa. Nowadays, you can reach your destination with the help of a GPS-enabled smartphone easily. However, when I was posted overseas back in 2003, it was really hard because it wasn't unusual to have a power station with no address. You had to head for the site based on vague pointers like 'Northeast down the Route 254.' Eventually you would see the smokestacks rising in the distance and be like, 'Oh, there it is!' and that's when you could finally relax. I had plenty of experiences like that." (Takagi)
In large countries, thermal power stations are often built in the middle of nowhere. This means that there are no lot numbers during the construction period, which means they often have no addresses. According to Takagi, this difficulty of access made him appreciate the importance of the infrastructure that supports the lives of the people even more.
Big trouble in America: the long-anticipated parts don't fit!
Why are maintenance services carried out in a thermal power station? Power stations need regular maintenance and inspections to ensure they could supply electricity reliably over a long period of time. This is largely similar to the medical checkups people received, or the regular inspections and servicing for vehicles.
The life cycle of a thermal power station can be more than 30-40 years. This means that the replacement of large equipment such as steam turbines, must be planned ahead and the client needs to be provided with operation maintenance and management plans made from a long-term perspective.
"Toshiba offers various services for thermal power plants that cover everything from development to design, manufacturing, installation and maintenance services. The older the thermal station, the greater the importance of maintenance. Thermal power stations undergo periodic inspections either because of the laws and ordinances of the country or because of the internal regulations of the power company. Many of their parts have long delivery times because equipment such as steam turbines are made to order or because they use special materials. This means preventive maintenance, where parts that are at the end of their lifespans or risk being damaged are replaced or repaired in advance, is vital to a power station. We must provide maintenance services from a long-term viewpoint so that power stations can deliver a stable supply of electricity. This is our duty as maintenance engineers."
Takagi looks back fondly on the time he spent traveling between power stations and plants, and as a maintenance expert, one unforgettable incident stands out as a turning point in his career. It was a steam turbine rotor upgrade project in America.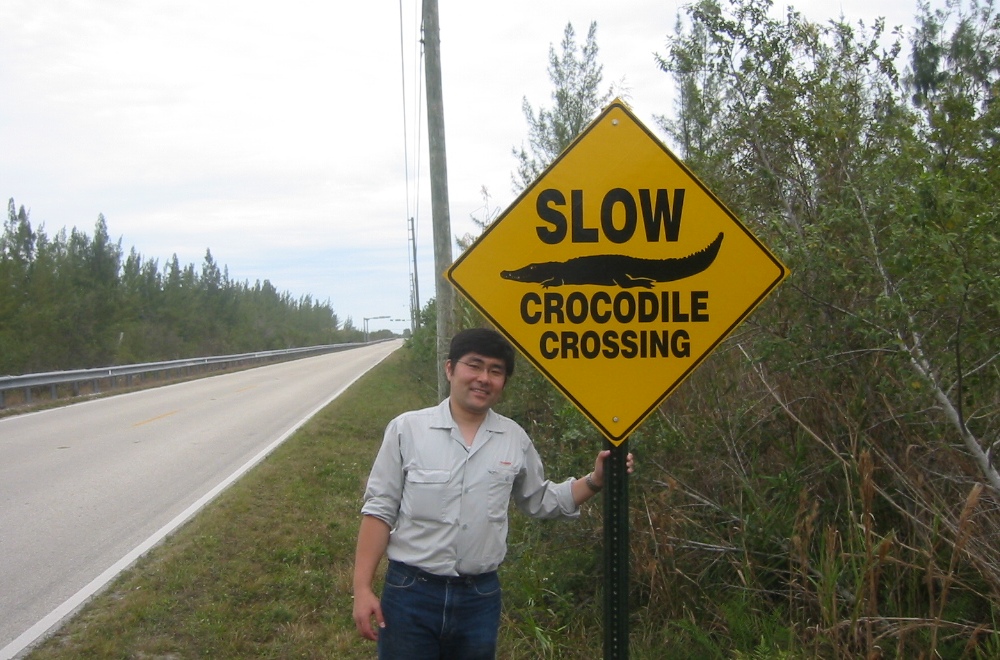 "It happened at a plant where the unit has been previously retrofitted by a non-Original Equipment Manufacturer (OEM) company in the 1960s and had been running for a long time. We proposed upgrading their rotors with our advanced technology at that time. The proposed thermal power generation systems had a lot of advantages, chiefly being of higher efficiency at smaller environmental impact. Our tenacious sales pitches finally worked and the client placed an order with us. However, this was the first large-scale upgrading project undertaken by our company for a steam turbine unit originally supplied by another company. We were both honored and excited, but we also faced a huge problem."
To be exact, Toshiba did not have the drawings of the plant. Manufacturing a new rotor requires precise measurements of the existing equipment. Sometimes there is no time to arrange technicians to take the measurements, so Takagi had to go into the plant and perform detailed measurements himself.
"My role when I went to America was as a sales engineer, so I did not expect to find myself entering the site wearing a safety harness. But I was originally a mechanical designer, so I enjoyed the work. Once I was done, I sent the measurement data to our design department."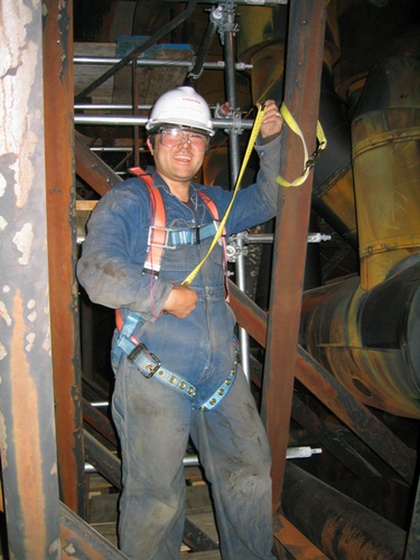 A year later, the finished parts were transported to the plant. The shiny new rotor was a sight to behold. But when they tried to install it, Takagi received the shock of his life.
"There was a large difference between the positions of the rotor bolts and the existing equipment. I still remember feeling sick from the tension and panic when I found out. My American co-worker standing beside me asked, 'Hey, are you okay?' but it felt like his voice was coming from a great distance away."
Empowered by the motto of maintenance service engineers: Don't stop the power!
The positions of the bolts on the new rotor did not match. Therefore the rotor could not be installed and the thermal power plant could not resume operations. Various possible solutions ran through Takagi's mind but was eliminated. Should we switch back to the old rotor? Impossible, it has already been scrapped. Make another new rotor and deliver it again? No, it took over a year to design, manufacture and deliver this one. Spending this much time again is simply not possible. What should I do? What can I do?
"I had a close friend in the design department of Toshiba Japan. I got in touch with him right away and began brainstorming desperately for solutions. We worked around the clock as a team, me in America and him far away in Japan, missing our sleep to explore various strategies."
Solutions were explored from a variety of angles, but there was nothing either Takagi or the engineers at the customer's power plant could do about the large deviation in positions. "No amount of adjustment would work so long as it is like this", was their joint conclusion. However, giving up was not an option for one simple reason: that rotor was the core component for the power plant to run. This power plant generates 800,000kW. People living in the region depends heavily on it. Takagi was painfully aware of just how important this was.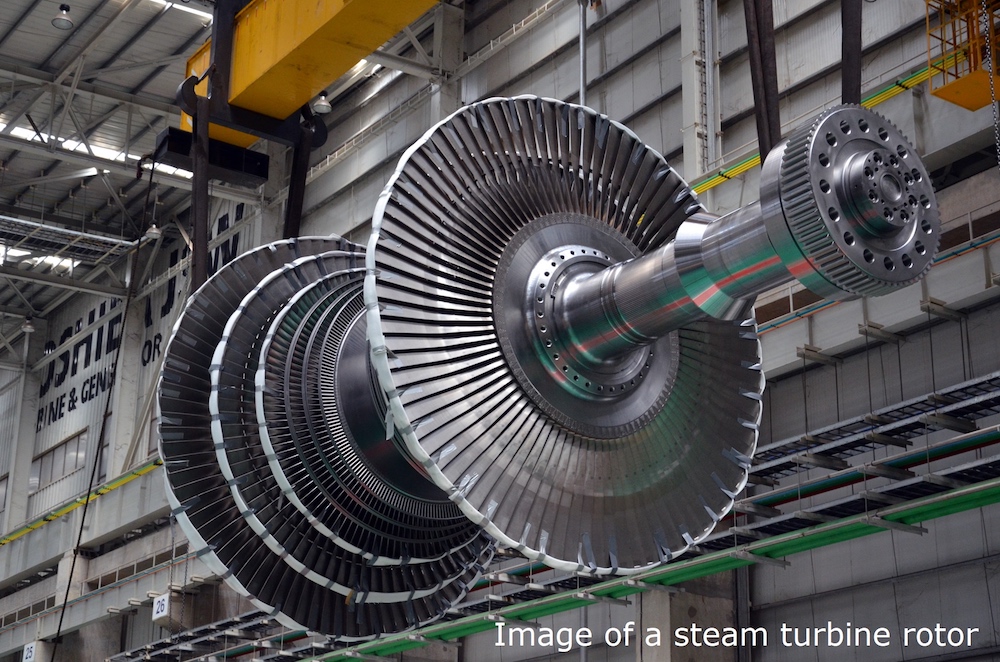 "It would be one thing if we could just end the whole incident by apologizing to the client and paying the penalty. But we could not let the power stop. This is our duty as maintenance professionals. No matter how impossible it seems, we must keep that 800,000kW of power running at all costs. Our colleagues in the design department in Japan were working hard for us. So we had to do our best in America as well. We had to make the steam turbine at the power plant run. This was the commitment we made and it served as the motivation for us to move forward."
After scrupulous discussions and studies with the Pacific Ocean between them, they reached an innovative solution of machining the parts on-site and making the necessary corrections, a feat not attempted before during that time. Takagi's colleagues in the design department came up with an idea that would allow the rotor to maintain the same function and performance even after the machining and modification.
They received approval from the client for a series of solution plans and managed the installation schedule on-site. In the end, they were able to deliver the rotor according to the original work schedule. Takagi says he still hold the letter of appreciation the client sent him after the project, and has been treasuring it ever since.
"When these kinds of problems occur, the delivery schedule is almost always delayed. But Toshiba was able to keep to the original schedule. The client really appreciated that, and said as much in their letter. In a way, I'm grateful for that incident as well, because through the exchanges I had while trying to find a solution, I came to understand the true essence of maintenance service."
The power must stay on. Don't stop the power. This is the motto for those supporting social infrastructure. It is a job that supports daily lives behind the scene. When Takagi was about to give up, it was his sense of duty as a maintenance service engineer that gave him the strength to forge ahead.
"People often treat electricity as a lifeline service just like any other water supply, gas supply and transportation, but without electricity, they would not run and ceased to function as infrastructures. Thus electricity is the fundamental infrastructure supporting the social infrastructure that makes the daily modern life possible. This, in our opinion, is the true essence of thermal power station maintenance services."