Toshiba's Energy Solutions in Africa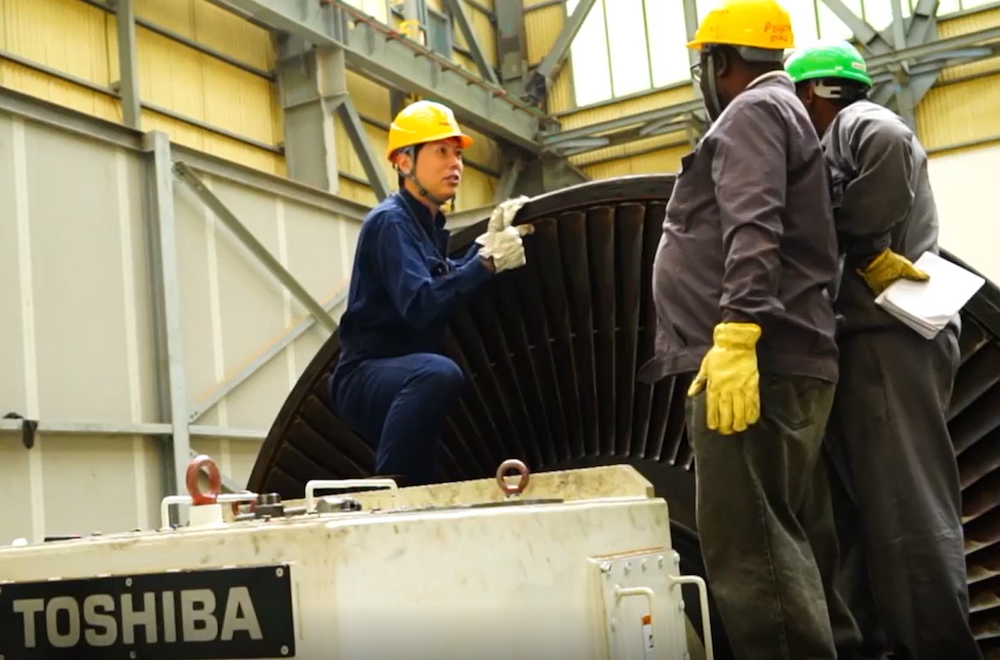 With help from strong demographic tailwinds and advances in capital formation, Africa is heading toward a brighter future. However, there's still a long way to go in turning potential into performance, and success in building the African Century will depend on modernizing the infrastructure essential for sustained economic growth and social progress.
This is an area where Toshiba has a wealth of experience, cultivated over 140 years that span Japan's industrialization and development. As the company brings its capabilities to Africa, Toshiba Clip will feature a short series of articles on what Toshiba hopes to achieve, and we open it with Laban Cliff Onserio, a leading Kenyan journalist, interviewing Toyoaki Fujita, Business Development Executive of Toshiba Energy Systems & Solutions Corporation during a recent visit to Nairobi, Kenya.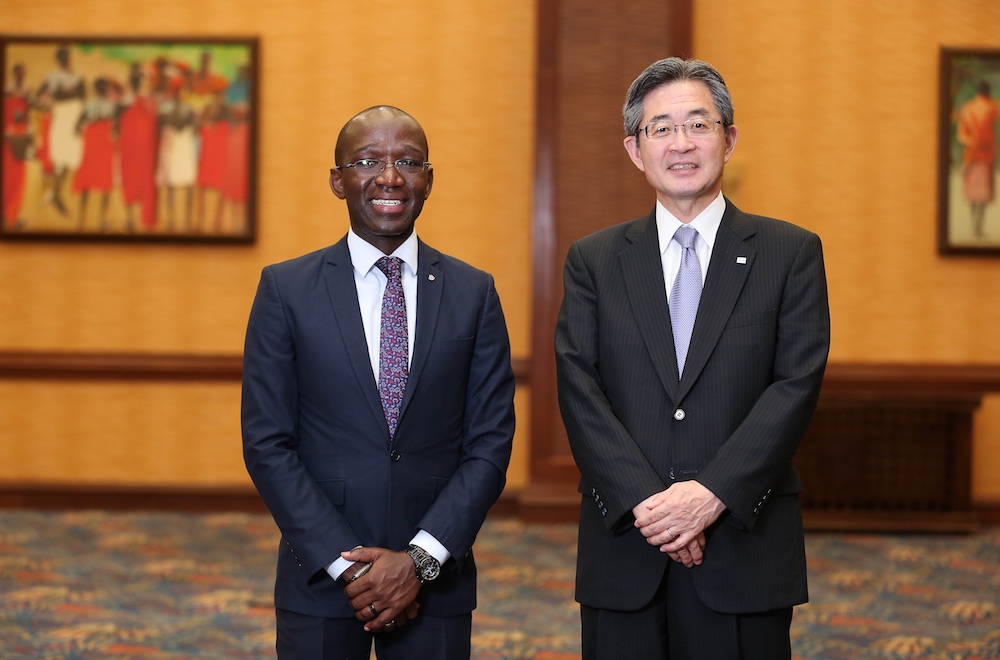 Laban Cliff Onserio: Welcome to Kenya.
Toyoaki Fujita: Thank you. I'm happy to be here.
I understand you are here to develop energy solutions with Kenyan utilities.
That's right. We have an established track record in Kenya that includes power generation and transmission. At Olkaria, a huge geothermal complex, we supplied Kenya Electricity Generating Company, KenGen, with two sets of steam turbines and generators for Olkaria IV, and two sets for Olkaria I. They started commercial operation over 2014-2015, total capacity amounted to 280MW. We are also supporting power distribution efficiency with advanced transformers.
We've had connections with Kenya for some time now. We also worked on KenGen's small hydropower projects with a 62MW capacity, Sondu Miriu, which was commissioned in 2006. But we think we can best contribute to Kenya through geothermal power development.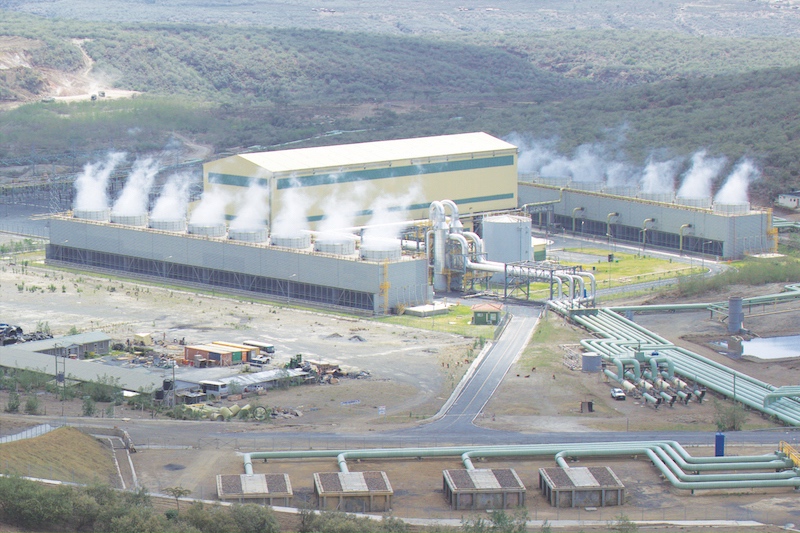 Where do you see potential future collaboration?
We see a lot of promise in what we call "Geoportable™". This is a small scale geothermal power generation system with advantages of short installation for early operation. It also provides more efficient use of geothermal resources, which can be used in limited space and installed on the drilled wells. We see it as an ideal solution for these East African countries, which are intent on harnessing their rich, renewable energy resources.
You mentioned East Africa. The East African Community has discussed sharing infrastructure. How does Toshiba fit into the whole East Africa picture?
We are seeing signs of progress across Sub-Saharan Africa but East African stands out for the geothermal potential of the Great Rift Valley, a source of clean, reliable power running all the way from Djibouti to Malawi. KenGen is a regional leader in geothermal energy, and provides a model for its development.
Toshiba has signed MOUs with Ethiopia, Djibouti, Uganda, Tanzania and Malawi under which, we are bringing young people to Japan for training in geothermal technology, with the support of the Japanese government's Africa Business Education program, ABE Initiative. We hope they will be a strong impetus for geothermal development when they bring that know-how home.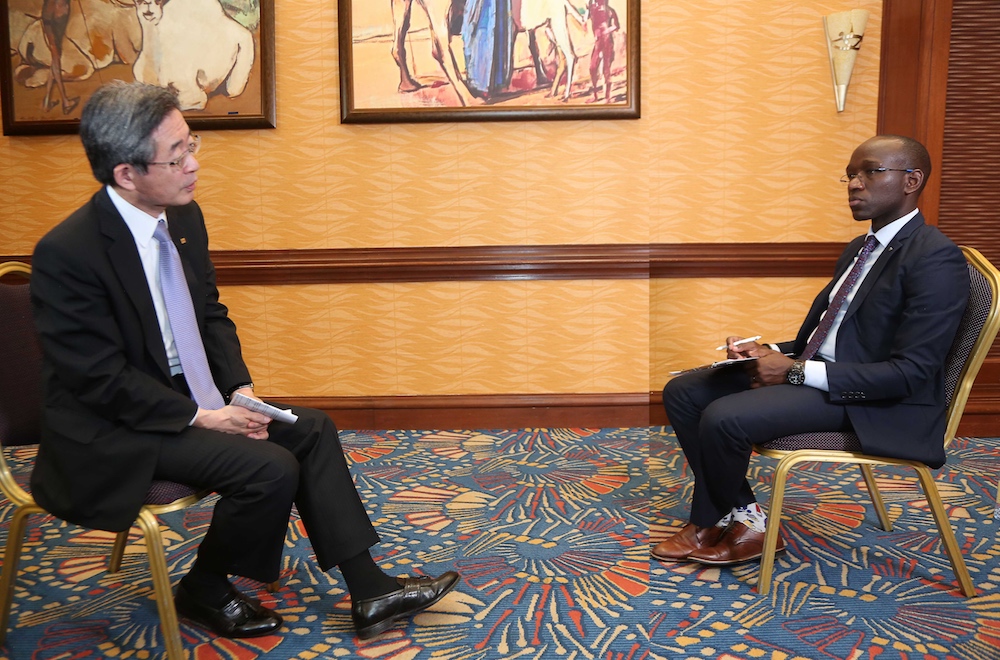 It seems that you are committing to the community and facilitating skills transfers to East Africa.
That's the way Toshiba does business. As you know, we opened a Kenya office in May this year to promote our business in East Africa, but we want to do more than just sell equipment. That is why we are keen to be the link between the Japanese and East African governments in supporting ABE initiative.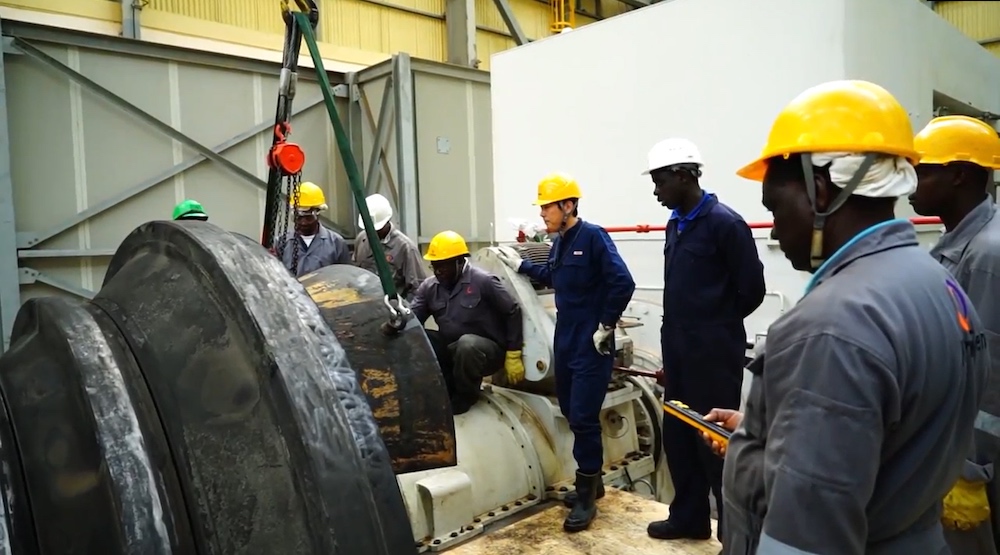 Let's shift gears. Kenya's government Big 4 Agenda aims to realize food security, affordable housing, manufacturing, and affordable healthcare for all. With your expertise in the energy sector, is there a role Toshiba can play in this?
Clearly, energy is crucial to achieving the Big 4 Agenda, especially the manufacturing initiative. By tapping into Kenya's abundant renewable energy source and cultivating geothermal power, we can support foundations for manufacturing by providing power systems for power plants. In this connection, we are already exploring opportunities for public private partnerships.
With growing global concern about climate change, clean energy is also an issue. What steps are you taking in this area?
We are making a deliberate shift towards renewables and clean energy such as geothermal power, hydro power, and also hydrogen power. We also have efficient energy distribution system in order to deliver maximum amount of electricity to the end users by reducing energy loss with our technology. Toshiba is a one-stop shop for clean energy solutions.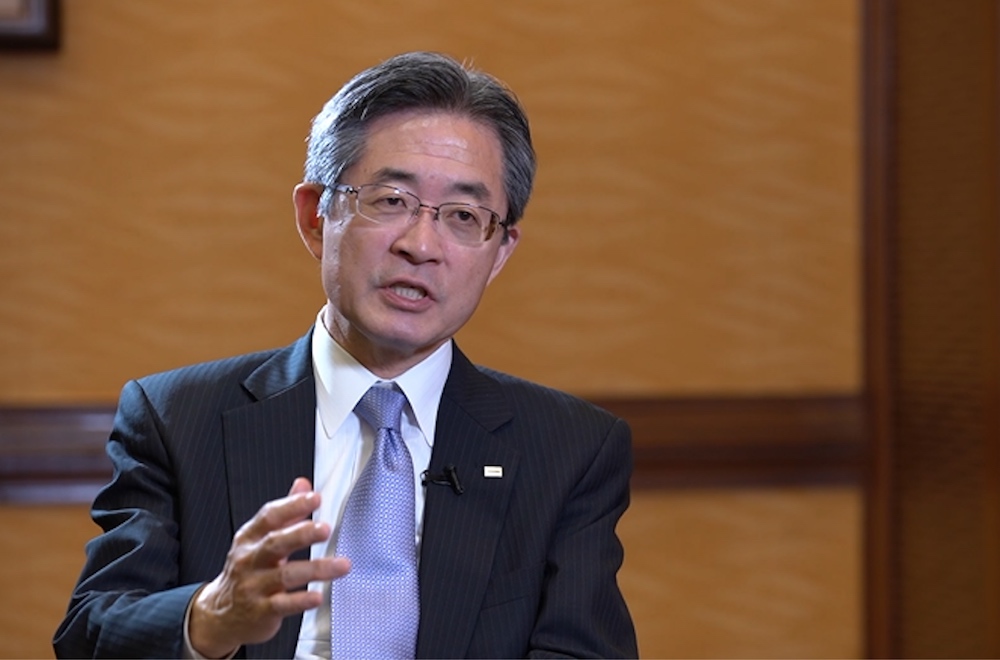 Now that you are a key player in energy sector in East Africa, how do you see the coming five years, what do you hope to achieve?
We would like to develop geothermal energy extraction across East Africa and share knowledge across East Africa in coming years.
Now that Mr. Fujita has set the scene, we will follow up with articles that take a closer look at Toshiba's energy solutions in Africa.