Corporate Research & Development Center
Toshiba's New AI-based Virtual Assistant Technology Provides
Rating-Based Recommendations in Natural Dialogues
20 Apr. 2018
Toshiba Corporation
Overview
Toshiba has developed an AI-based virtual assistant technology for shopping centers and similar venues that adapts the guidance it offers to reflect the latest available information on stores and products. The virtual assistant dynamically changes the content of the dialogues it generates to provide guidance that matches criteria and rating defined by the system operator. It gives users recommendations about shops, merchandise and the like, displaying dialogues quickly, in natural language, and allows the operator to efficiently provide daily updates about things like new products, sales, and special offers. Users get the benefit of up-to-date results that match their expressed interests and intentions. The new technology was demonstrated at "Interaction 2018" conference (5-7 March 2018), a venue for researchers into human-computer interactions.
Development Background
From service desks that give directions to the voice-activated speakers increasingly found in the home, AI-based software agents are increasingly commercialized as virtual assistants. Current iterations can answer simple questions or carry out relatively uncomplicated direct requests. Future versions must be able to do more─engage in multistep dialogues and complex interactions with people, and advance to desired goals. Changing dialogue scenarios in today's systems requires expert knowledge in software agent technology, making it difficult to accommodate daily updates in response to changing circumstances, such as the passing of the season or the availability of new products.
Features of the Technology
Toshiba's new virtual assistant provides guidance on store and product searches based on ratings and criteria set by the system operator. It can adopt flexibly to changing conditions, thanks to three innovative features.
1. Generates dialogues that reflect ratings while satisfying user search conditions
Dialogues are implemented that present as many candidates with high recommendation scores as possible in a natural manner, while maintaining a high level of user search satisfaction. The machine learning used in the system is based on reinforcement learning, with three criteria for giving rewards: whether the user reached the desired goal through dialogue with the virtual assistant; the degree of user satisfaction; and system operator satisfaction.
The reward for user satisfaction was based on the number of exchanges required to reach the goal and the number of candidates. The reward for system operator satisfaction was based on the ratings of presented candidates. When this was subjectively evaluated by people and objectively evaluated by the number of times candidates with high ratings were offered, the satisfaction level matched that achieved by current systems. Furthermore the number of times candidates with high ratings were presented increased by 20%, from around 250 to 300 times.
2. Ability to change dialogue scenarios by simple operations
By introducing ratings into the reinforcement learning framework, it is possible for the system operator to generate dialogue scenarios by simply changing the ratings assigned to each store, as shown in the figure below.
3. Highly general dialogue model
Toshiba's unique method of generating feature values for reinforcement learning has realized development of a general-dialogue-model virtual assistant that can be used for inquiries on many topics─restaurant searches, hotel searches, and shopping center store searches and more. This was implemented by converting feature values used in the reinforcement learning into a form that can be used across various dialogue scenarios.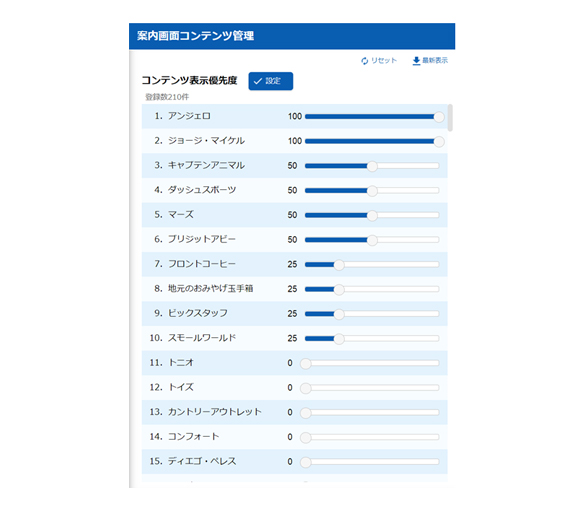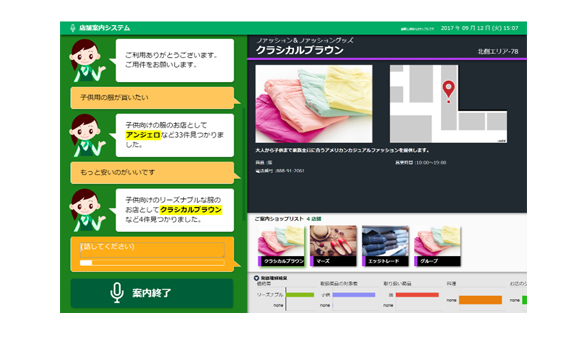 Future Development
Toshiba will continue to develop this technology for virtual assistant service, aiming to launch the service in 2019, using the RECAIUS™ communication AI developed by Toshiba Digital Solutions as the platform.
The technology will make it possible to change the content of the virtual assistant's dialogues to reflect ratings set by the system operator. Going forwards, Toshiba aims to build AI-based virtual assistant technology able to flexibly handle changing circumstances by enabling the system operator to give instructions to the virtual assistant.
About RECAIUS™
RECAIUS™ supports business, safety, and comfort by understanding people's intentions, as presented in audio and video. It fuses and systematizes media knowledge processing technologies (media intelligence technologies) that Toshiba has researched and developed over many years, including speech recognition, speech synthesis, translation, dialogue, natural language understanding, and image recognition (both faces and persons). RECAIUS™ will contribute to the creation of new lifestyles and businesses.
RECAIUS™ website: https://www.toshiba-sol.co.jp/pro/recaius/index_j.htm (toshiba digital solutions corporation)
Note
RECAIUS™ is a registered trademark or trademark of Toshiba Digital Solutions in Japan and other countries.
Other company names and product names on this website may be trademarks or registered trademarks of their respective companies.