Toshiba Corporate Manufacturing Engineering Center
Core Manufactuing Technology
Manufacturing engineering technology
By applying industrial engineering, ergonomics, and parts manufacturing technologies, we are developing tools and methods to improve the quality, cost, and delivery (QCD) of manufacturing from parts processing to product assembly, installation and maintenance, and are implementing these tools and methods at our global production sites.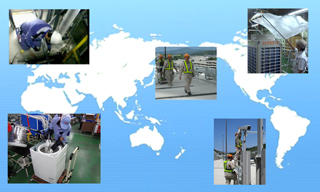 Site management and enhancement of shop floor management
We conduct surveys on Toshiba's global manufacturing sites from the standpoints of materials, personnel and facilities, and identify issues and propose solutions including effective tools and best practices.
We also promote improvements from the perspective of industrial engineering (IE), and develop and implement IE and quality control tools.
Cellular manufacturing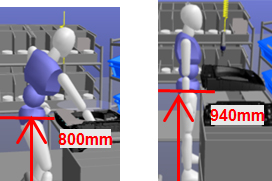 Work position value analysis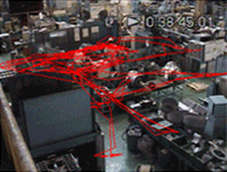 Move loss analysis by line of flow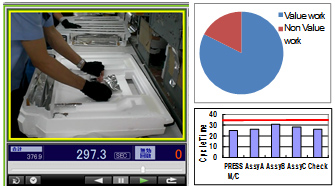 Work analysis
Parts manufacturing capability enhancement
We improve both the parts manufacturing capabilities and sourcing strategies of global manufacturing sites utilizing our technical knowledge and know-how in the areas of mounting, dies, molding, and pressing.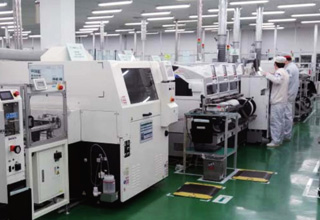 Mounting line of automotive unit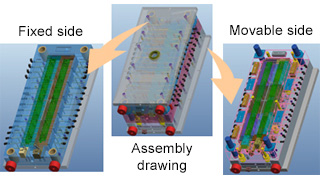 Molding defects measures by mold structure analysis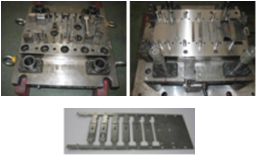 Press mold and part