Toshiba Corporate Manufacturing Engineering Center
Core Manufactuing Technology
Mechanical design and manufacturing technology
We are developing product structural design technologies taking manufacturability into account as well as innovative manufacturing technologies to enhance the degree of design freedom, and are applying these technologies to advanced products.
We are also conducting R&D of various design and manufacturing technologies including numerical analysis, reliability, 3D printing, high-precision machining, high-density assembly, dies/molding, and painting/coating.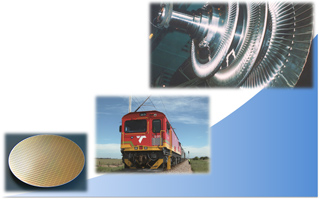 Mechanical design and reliability technology
In order to optimize the structures of and manufacturing processes for various products, we are developing advanced simulation technologies and coupled analysis methods, including for structural, fluid, and thermal conduction analysis, as well as technologies for the assessment of long-term reliability with respect to fatigue, creep, and other factors.
In addition, we are optimizing assembly methods and improving the precision of components by means of tolerance analysis.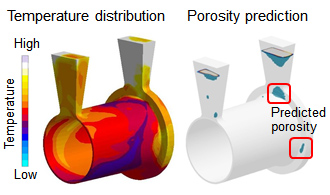 Porosity prediction using casting simulation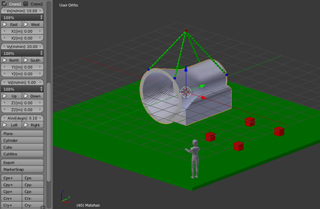 Multibody simulation of heavy material handling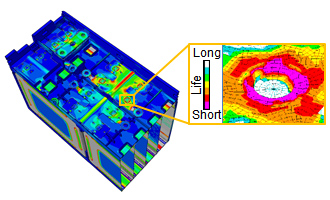 Fatigue life prediction for welded parts of aluminum materials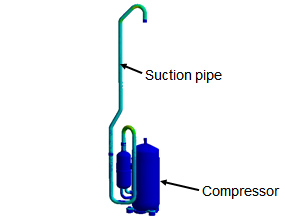 Analysis of pipe stress caused by compressor vibration
Component manufacturing process technology
In the field of precision machining, we are working on advanced technologies using 3D CAD/CAM/CAT and high-precision machining equipment for various components, ranging from large apparatus such as steam turbines to small parts such as lenses.
We are also developing high-value-added die design and structural optimization technology using 3D printing. In addition, we are engaged in the development of high-precision molding process technologies for plastic parts and semiconductor packages, as well as painting and coating technologies to enhance the commercial value of various products.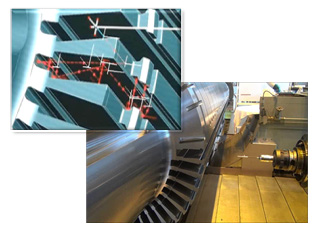 3D CAD/CAM/CAT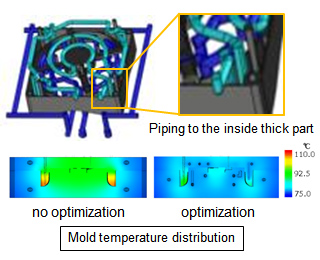 Design of 3D cooling channels for dies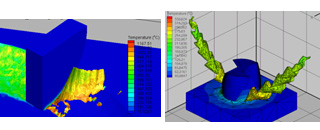 Metal cutting simulation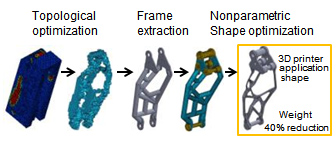 Structural optimization