Message from the President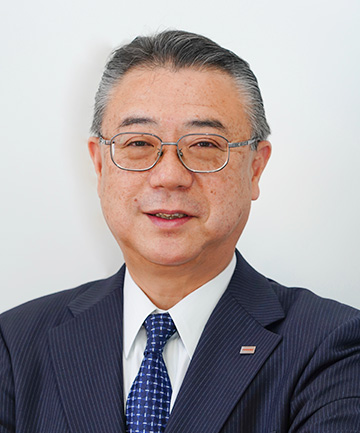 Care for People and Contribute to Society
We realize safe, secure lives through our technologies and partnerships.
We are passionate and committed, determined to transform social and industrial infrastructure, to make it more productive and enriching.
Toshiba Infrastructure Systems & Solutions Corporation was established on July 1, 2017 as a spin-off company of the social infrastructure domain of Toshiba Corporation, one of its focus areas.
The mid-term Toshiba Next Plan announced in November 2018 states that Toshiba Group will be one of the world's leading cyber-physical systems (CPS) technology companies by combining its expertise in the physical realm with its strengths in cyber technology.
For many years, we have provided products, systems, and services to customers in the public sector that have the responsibility for maintaining the infrastructure of essential utilities. While leveraging our extensive expertise and experience in this field, we will also embrace IoT and artificial intelligence (AI) in years ahead in order to establish safer, more secure, and more convenient social infrastructure systems, thus contributing to our customers and society as well as the growth of Toshiba Group.
Our new management vision is "Care for People and Contribute to Society." as stated above. The world is in the midst of many changes, as typified by global warming, a declining birthrate, an aging population, aging urban infrastructure, and ever-evolving digitalization. Amidst these changes, we wish to support the safety and security of people and the well-being of society through our products and services.
We would appreciate your continued support of our new management vision.
Takayuki Konno, President and CEO
Toshiba Infrastructure Systems & Solutions Corporation
April 1, 2019