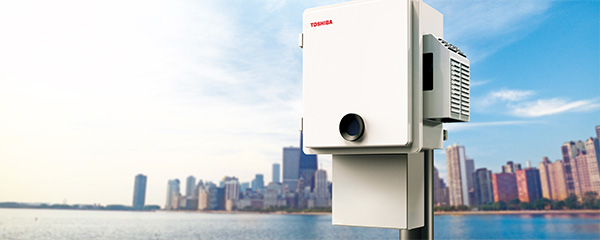 Toshiba to Showcase Drone Detection System and Rechargeable Battery at International Security Expo 2019
Location: Olympia London
Duration: December 3 to 4, 2019
Website: https://www.internationalsecurityexpo.com/ (Nineteen Group Limited)
Kawasaki- Toshiba Infrastructure Systems & Solutions Corporation (TISS) today announced its participation in International Security Expo 2019, to be held in London, the UK, from December 3 to 4, the world's premier government and end-user event. This event provides a unique platform for the entire security industry to come together to source products, share experiences and gain the knowledge needed to address current and emerging security challenges.
TISS will take the opportunity to showcase its brand-new drone detection system and rechargeable battery together with comprehensive solutions.
The drone detection system quickly detects drones (unmanned aerial vehicles) approaching and entering important facilities or event sites and issues an alert. It automatically detects radio waves emitted from drones, measures the direction from which they come (with a combination of azimuth and elevation/depression angles). The monitoring control device connected to the drone detection system shows the flight paths of the drones on a map. It also displays a composite image of drone signals combined with a background video captured by a camera simultaneously.
Toshiba's SCiB™*1 rechargeable battery with its unique features of long life, rapid charging/discharging and wide-temperature operation contributes to various applications such as border surveillance and military applications.
*1 SCiB™ is a trademark of Toshiba Corporation, registered in Japan and other countries.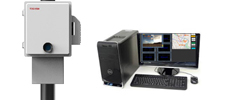 Drone Detection System
Toshiba's SCiB™ rechargeable battery
Modules and lithium-ion battery for vehicle use