Toshiba Delivers Electric Equipment for Railway Traction for New Trains of Seoul Metro in Korea
-- First permanent magnet synchronous motors (PMSMs) for Seoul Metro
27 Dec, 2021
Kawasaki, Japan--Toshiba Infrastructure Systems & Solutions Corporation (hereafter TISS) today announced that it has delivered permanent magnet synchronous motors (PMSMs) and other electric equipment for the traction systems of 336 new cars of the Seoul Metro in Korea. These are the first cars of Seoul Metro equipped with PMSMs.
TISS received an order for the PMSMs and other key components of the traction inverters used to control the PMSM system in 2019 from Woojin Industrial Systems Company Limited, a Korean rolling stock manufacturer, for Seoul Metro. TISS released its first-generation PMSM in 2006. Since then, TISS has delivered PMSM systems to two overseas railway companies. Seoul Metro is now the third overseas railway company to adopt the PMSM system.
The PMSM is a high-efficiency motor that uses permanent magnets in the rotor and consumes considerably less power than conventional motor systems. In addition, since the PMSM generates less heat, a totally enclosed, natural cooling structure is adopted. As a result, it generates less noise and prevents dust ingression, reducing maintenance requirements.
Since in the 1990s, TISS has delivered electric equipment to Korea for more than 2000 railway cars and electric locomotives, including those for Seoul Subway. Seoul Metro is planning to run new cars on Line 1 that links Gimpo International Airport to central Seoul and on Line 7 that links Seoul to other districts. Both Line 1 and Line 7 are highly convenient and are expected to contribute to mass transit in their respective service areas.
TISS will continue to actively promote energy-efficient PMSM systems in Korea and the global rolling stock market as an energy-efficient solution that reduces environmental impacts.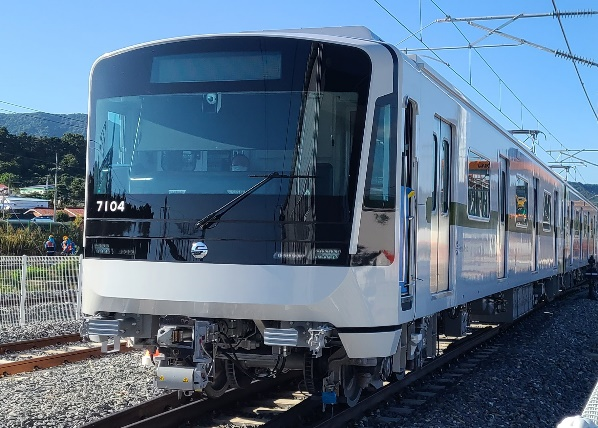 New train for Seoul Metro Line 7