Delivery of Leading-edge Electric Systems for New EMUs of West Japan Railway Company
--Propulsion systems using 3.3-kV all-SiC devices--
14 Mar, 2019
Kawasaki, Japan--Toshiba Infrastructure Systems & Solutions Corporation (hereafter TISS) today announced that it has delivered combined traction and auxiliary inverter systems using 3.3-kV all-silicon carbide (SiC) devices, traction motors, train control and monitoring systems, and air-conditioning systems for the new Series 227-1000 electric multiple units (EMUs) of West Japan Railway Company (hereafter JR West).
The new EMUs of Series 227-1000 equipped with these electric systems are scheduled to enter operation on March 16 on Wakayama Line and Sakurai Line (including part of Kisei Honsen Line).
The combined traction and auxiliary inverter systems comprise a VVVF*1 inverter that drives two traction motors and an auxiliary power supply unit that supplies electricity to air conditioners and other service equipment as well as control apparatus. To date, TISS has delivered combined traction and auxiliary inverter systems for Series 321, 225, and other types to JR West. The VVVF inverter of the combined traction and auxiliary inverter systems for Series 227-1000 incorporate SiC devices instead of conventional silicon (Si) devices.
All-SiC devices help improve system efficiency because they tolerate an extended operating temperature range and exhibit low conduction and switching losses. In addition, the traction motor incorporates a totally enclosed squirrel-cage three-phase induction motor, featuring high efficiency, simplified maintenance, and low acoustic noise.
In the Toshiba Next Plan announced last November, TISS positioned power electronics including all-SiC devices as one of its growth engines. The market for SiC devices is expected to expand in years ahead because they help reduce the power consumption, size, and weight of railway systems.
In line with the Toshiba Next Plan, TISS will continue to develop railway equipment and systems that not only provide enhanced safety and convenience but also are tailored in alignment with the concept of each railway operator.
*1

Variable-voltage, variable-frequency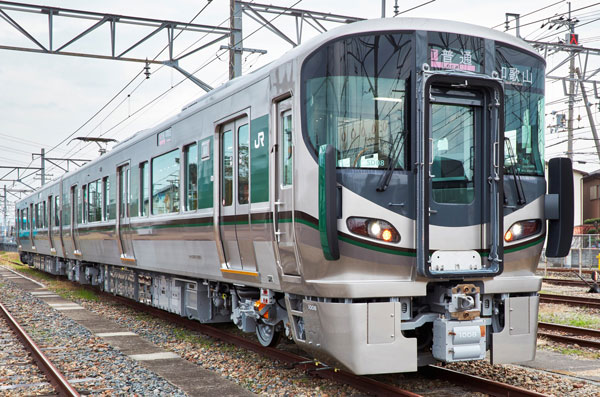 227-1000 series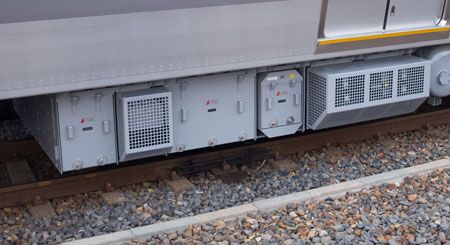 Combined traction and auxiliary inverter system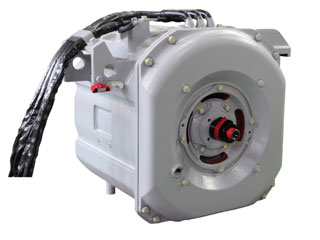 Totally enclosed squirrel-cage three-phase induction motor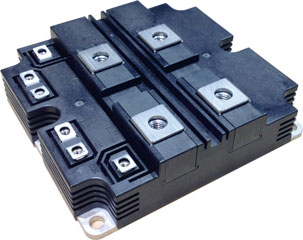 3.3-kV all-SiC device (developed and manufactured by Toshiba Electronic Devices & Storage Corporation)