News Releases
Toshiba Opened New Co-creation Space "Creative Circuit™" for Embody Design Thinking
A place to collaborate on and realize ideas, equipped with virus suppression technologies to protect people in the new normal

15 Feb, 2021
TOKYO―Toshiba Corporation (TOKYO: 6502) today opened a new space, Creative Circuit™, a co-creation facility where Toshiba Group employees can collaborate with their partner companies and customers. Designed to encourage people to connect and create, Creative Circuit will promote collaborations across organizational and professional barriers, and encourage people to demonstrate their creativity and together create value for a better future. All in a space that can handle the challenges of today's new normal.
Toshiba established an earlier co-creation studio, K416, in its Smart Community Center in Kawasaki in 2018, and it quickly secured a solid track record for co-creation and collaborative activities. Creative Circuit™, located in the same building, makes full use of know-how generated by its predecessor. Its facilities include two co-creation studios, K1 and K2, which offer a networked environment and a wide range of digital and non-digital resources, and a Maker Space that provides tools, including 3D printers and laser cutters, to support the quick testing of ideas.
At a time when social distancing is limiting personal interactions, Creative Circuit™ offers an environment ready for the reality of our new normal. Its walls are coated with Toshiba Materials Co., Ltd.'s RENECAT® (*1), a photocatalyst liquid, ingredient of that can use both natural and artificial light to deodorize, suppress bacterial growth and viral activity. UVee (*2), developed by Toshiba Lighting & Technology Corporation equipped with Ushio Inc.'s Care222®, is installed on ceilings, and suppresses viruses and sterilizes surfaces with ultraviolet rays. As a result, Creative Circuit™ is an environment where people can work together at ease.
With Creative Circuit™, Toshiba has sought to realize a space where people from all sorts of backgrounds and with diverse specialties can meet to generate creative collaborations. This is facilitated by "Customer Value Design™," an integrated approach that stimulates the creative juices and encourages individuals to immerse themselves in developing ideas that will contribute to a better tomorrow by solving today's problems.

Figure 1: Customer Value Design™
Overview of the co-creation center "Creative Circuit™"
Concept: Connect the personality and creativity inside us and reveal their original power, to turn on the promise of a new day.
Floor plan: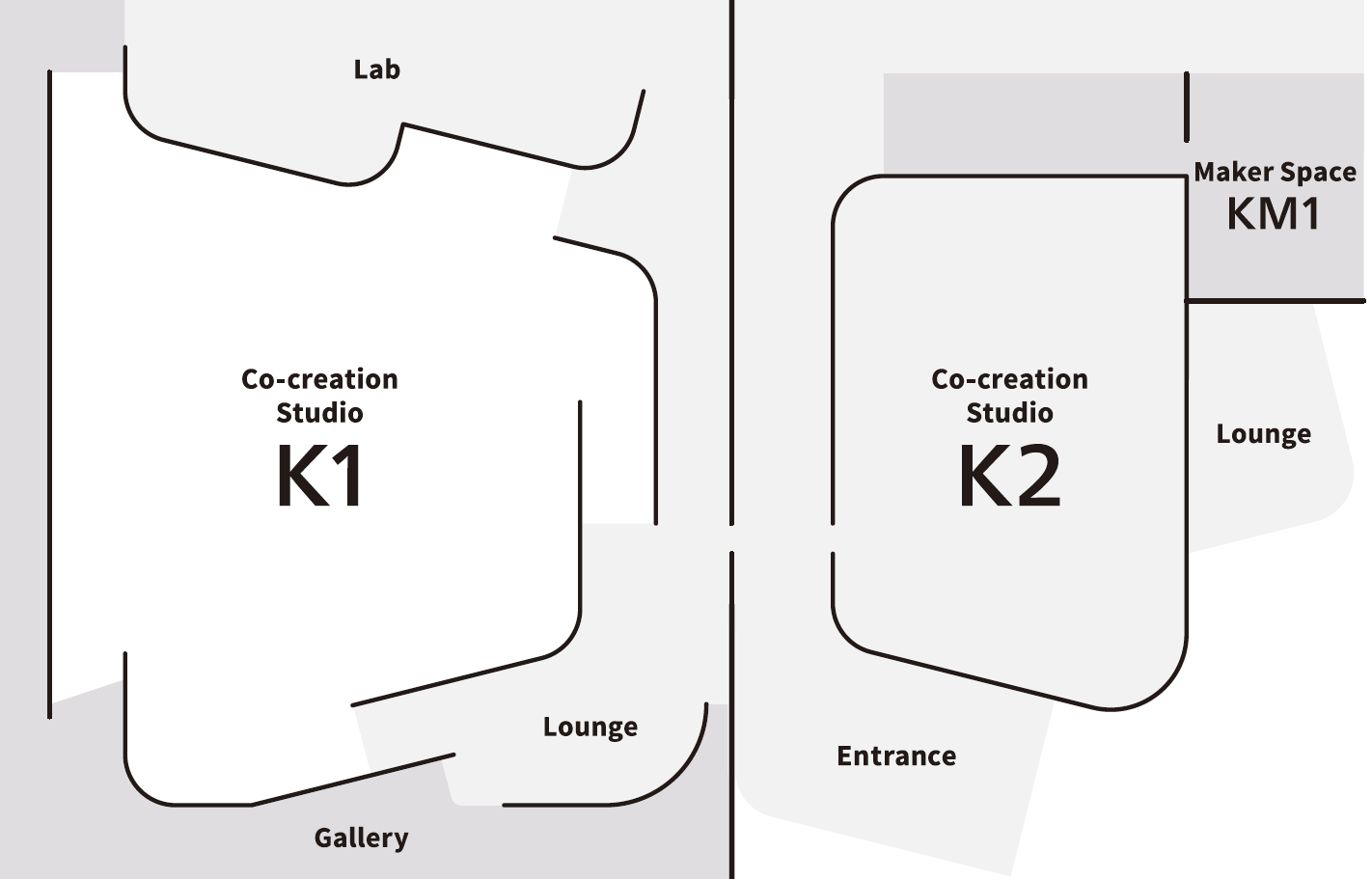 Features:

Address: Smart Community Center (Lazona Kawasaki Toshiba Building) 3rd floor
72-34, Horikawa-cho, Saiwai-ku Kawasaki-shi, Kanagawa 212-8585, Japan
Area: 508.3 m2
Capacity: K1: 21 people; K2: 9 people
(Currently operating at below half capacity due to COVID-19)
* Creative Circuit™ is a dedicated co-creation facility for Toshiba Group with its partners and customers. It is not available for rental.
*1 RENECAT®
A photocatalyst that decomposes the source of odor and suppresses bacterial growth and viral activity.
*2 UVee powered by Care222®
A UV irradiator for virus suppression and surface sterilization. Care222® is a registered trademark of Ushio America, Inc., a subsidiary of Ushio Inc.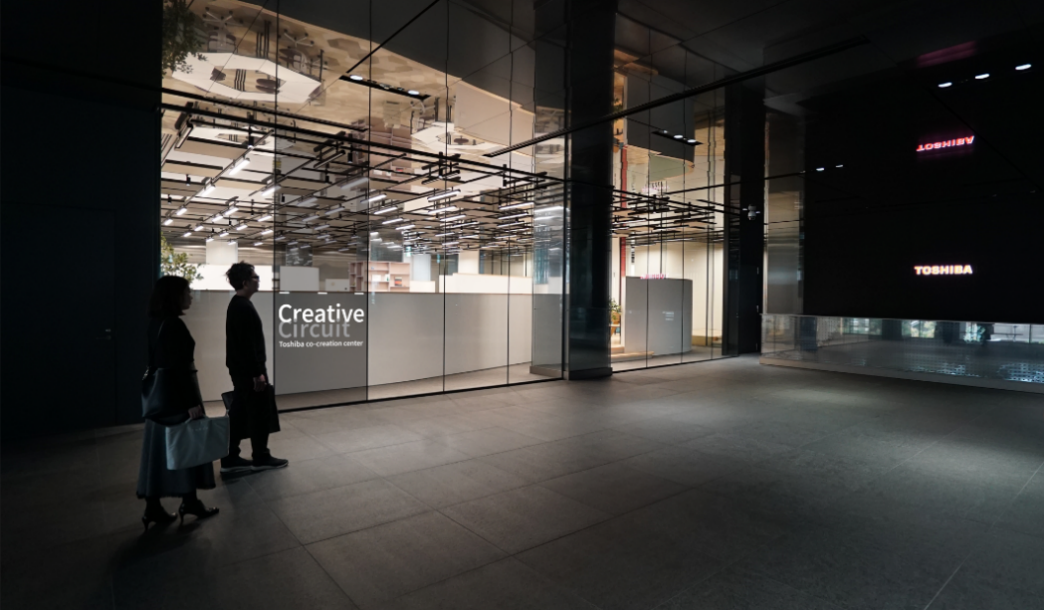 The entrance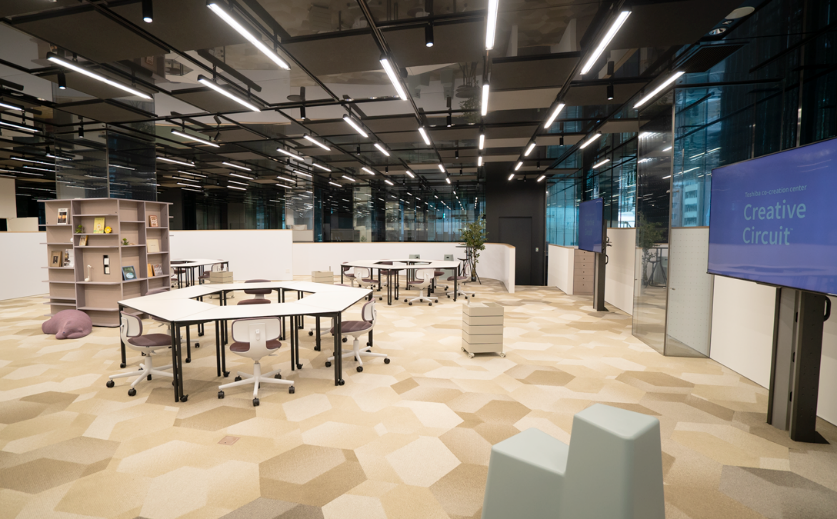 A co-creation and collaboration space that offers
a wide range of online and offline resources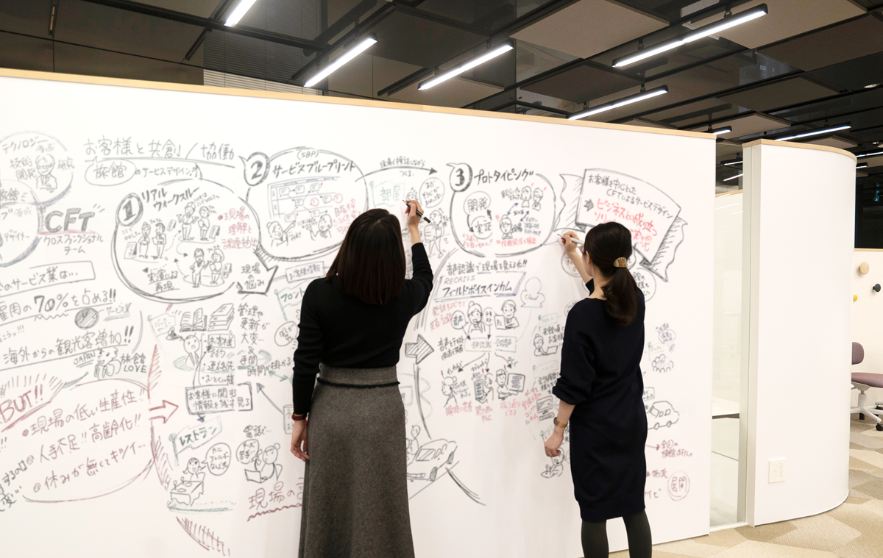 Plenty of space for creative collaboration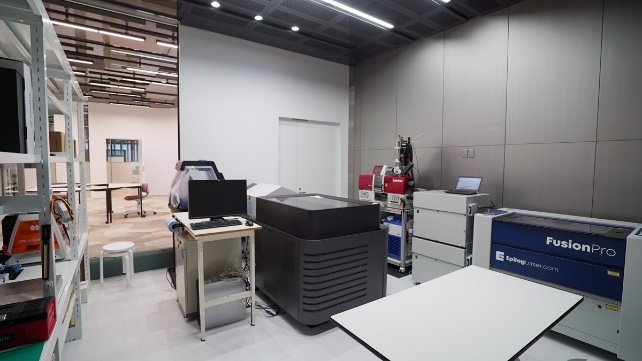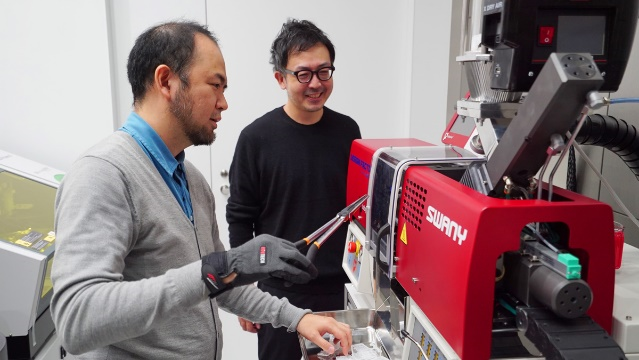 The Maker space, where ideas can be quickly realized and tested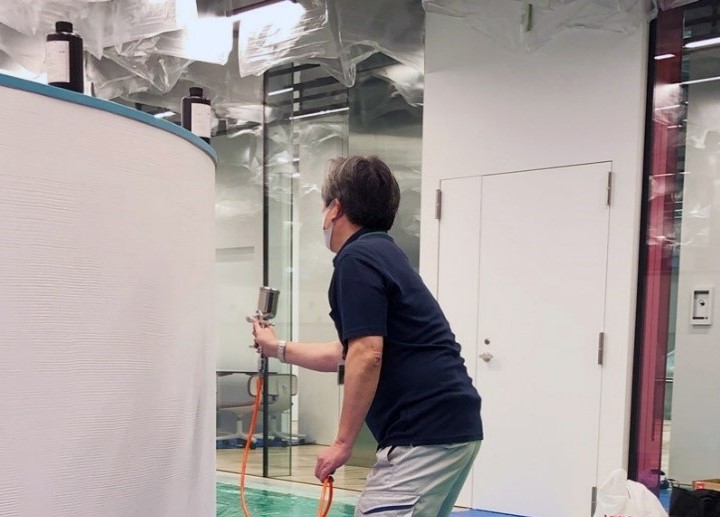 Applying RENECAT® photocatalyst to the wall surface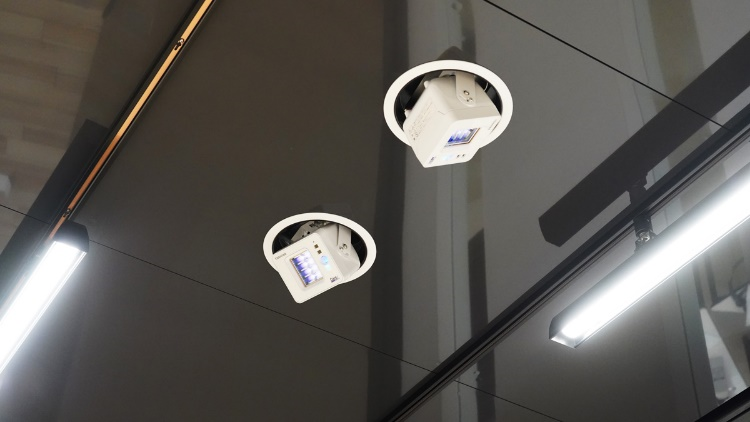 UVee, installed at the entrance